21. Inspiration Art case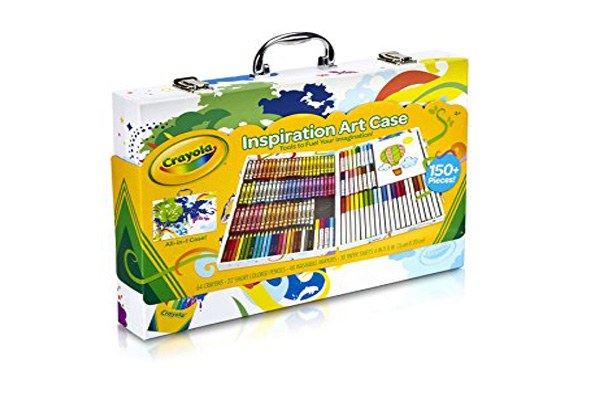 This case included art tools to spark and sustain interest in art for a lifetime; these tools include 64 Crayola crayons and markers of multitudes of shades, basic pencils as well as 20 Crayola short colored pencils, 40 Crayola washable markers and 15 sheets of white drawing paper. There are 140 different tools in the case, which are perfectly compartmentalized to sustain the organization of each art tool. This will also help your son find the right tool instantly. The art case can be carried around and used in literally any place your son wishes to go to!
22. Monopoly board game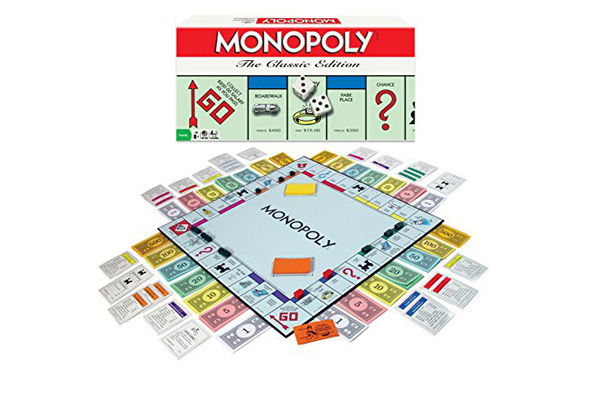 The Classic EditionThis famous game has a foldable game board to make it easy to fold and fit into its box and hence store. All the game components accompanying the board is made of high quality to avoid any damage and a consequential hindrance to the wonder virtual business experience it provides! You can play Monopoly with just your son if that's how you like or, or else feel free to involve up to eight other players and share your experience with them for up to sixty long minutes. Take this opportunity to make wonderful memories with your sun and people you love!
23. Batman & Superman Vs Lex Luthor Building Kit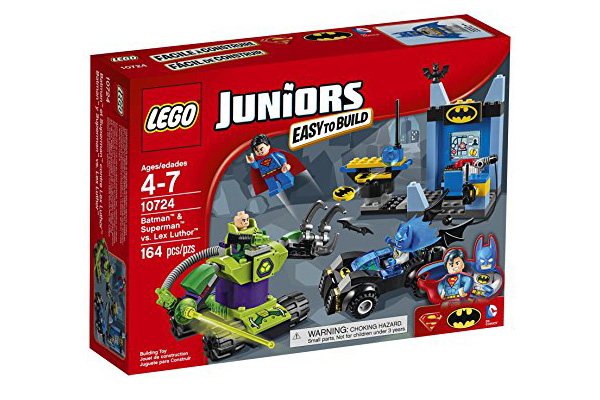 The best time in the life of a human being is his childhood. Children use most of their imagination at that stage of life and to kindle that in them, as parents you can choose the LEGO 10724 Batman & Superman Vs Lex Luthor building kit. It features the Bat Cave, Batmobile, Lex Luthor's Robotic vehicle and a catapult.
The bat cave has a bat-disk shooter plus a catapult to help our Superman fly. Batmobile has rolling wheels and includes space for a mini figure viz. Batman, Superman, and Lex Luthor. The bat cave measures over 3 inches in height, 4 inches in length and 1 inch in width. Lex Luthor's vehicle measures over 2 inches in height, 5 inches in length and 5 inches in width. This lego is suitable for 4 to 7-year-olds and some bigger pieces with easy to follow instructions to make building easier.
24. Comics Cartoon Dress up Costumes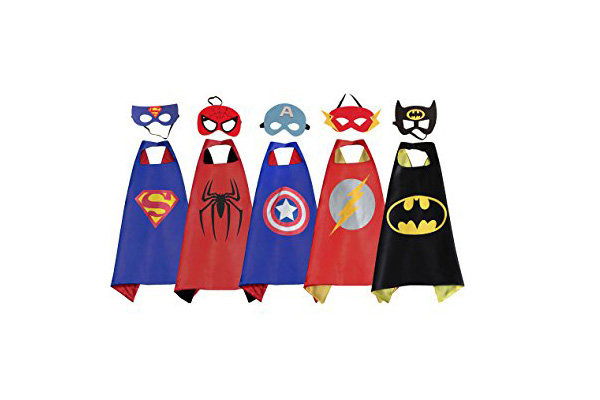 The marvelous Rio Rand Comics Cartoon Dress up Costumes is a cool gift for your little boy. It comes in a set of 5 capes and five masks and is suitable for 3 to 10-year-olds. It is made with satin on both sides, and the Velcro neck helps to snap on easily. His imagination will play wild when he becomes one hero after the other on various occasions. It is great for Halloween, Superhero party, dress up, etc.
25. Desk Supplies Organizer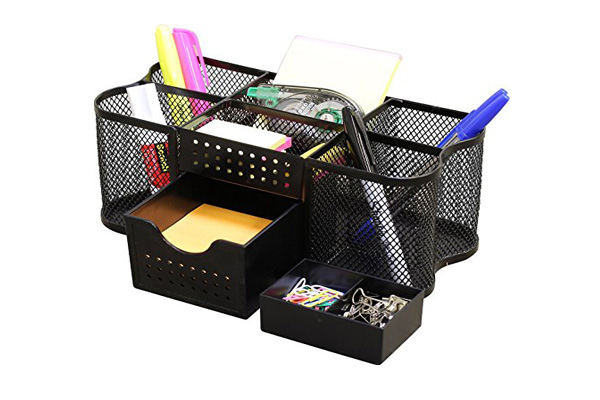 The stationary organizer allows you son to organize his study desk so that all his work – be it assignments, projects, or presentations – is carried out smoothly. This oval shaped holder is perfectly compartmentalized for different types of stationary and drawing instruments. To begin with, all his writing tools can be split into five different segments. Furthermore, there are two additional compartments to hold smaller tools such as staple pins, holding clips, or erasers. Finally, a drawer of dimension 2.5 x 3 inches pulls out to hold smaller utilities such as sticky notes.
26. Jail Minion Mel soft toy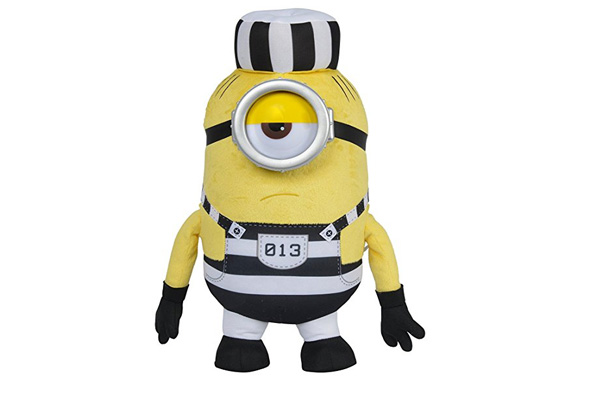 Minions, being tiny and cute, are characters your little son would easily associate with. Primarily, this toy is a unique character from the movie 'Despicable Me 3' and is the newest character of them all, named Gru! His outfit included a striped Google hat and is like none other in his or her crew of Minions, and this is the predominant reason why you should gift your son with this particular soft toy! He is thirty centimeters long and makes the perfect talking partner, hugging partner and sleeping partner for your young son. However, the toy is available in other sizes too. So, feel free to choose accordingly!
27. Laptop Skin with Colorful Patterns and Leather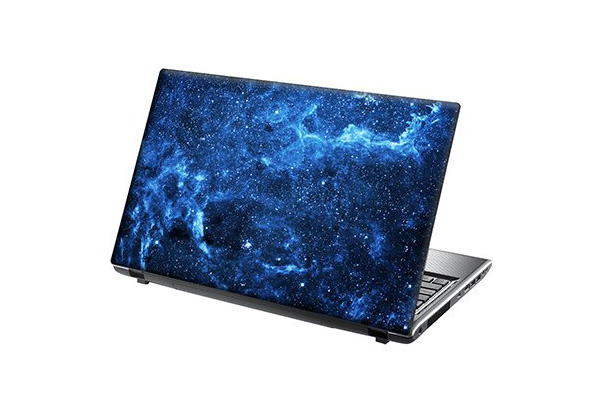 Effect Laptop skin is the medicine to mold a laptop of morbid color and appearance into something bright and interesting! Every young adult rushes to the store to grab trendy suitable skins for their laptop even before purchasing one, which is why this makes a perfect gift for your son. The TaylorHe Company has made a cool leather-looking skin available on Amazon for $7.99 only!
The skin is of 15 x 15.6 dimensions which can be easily trimmed down to suit almost any laptop in the markets. It is easy to stick on the laptop and is equally easy to remove and dispose of; it doesn't damage the laptop's paint of leave behind unpleasant sticky residues. The material of the skin is thick and laminated which makes it extremely durable.
28. Men's Regular fit Levi's jeans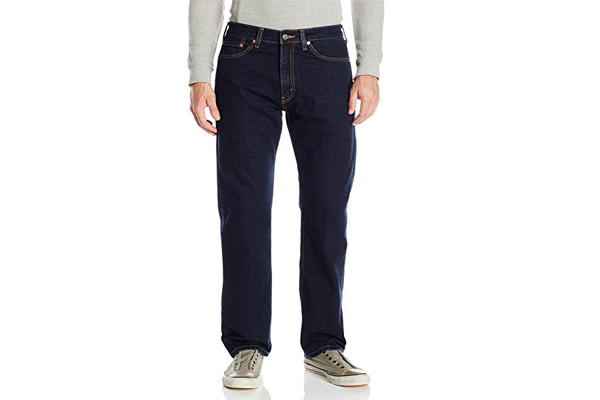 These jeans are regular fit which makes it suitable for any body type, shape or height. It is made of 99% cotton and 1% Elastane. Furthermore, all the jeans can be trusted to return without any damage after machine-wash as they are made of high quality denim material. They promise comfort all day every day and promise to make your son famous for his jeans style!
29. Men's Pocket T-shirt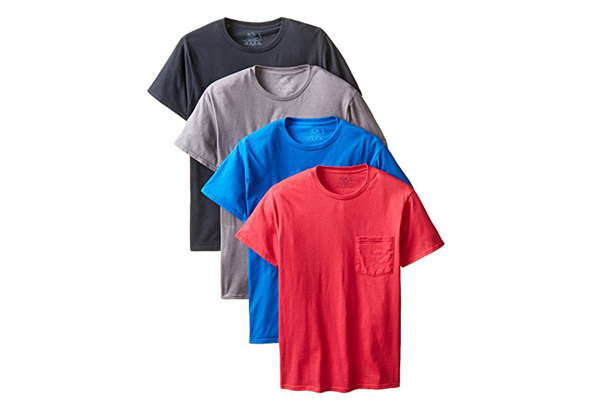 When any mother enters a shop, her biggest worry is picking the right color that not only suits her son but also is a color he likes to wear. To abolish this worry, here is the perfect gift; a shirt set for your son. They come in a pack of 4, of 4 different colors – pink, light blue, dark blue and gray. This way, your son has something distinct to wear every day and this will fill his heart with joy! They are 100% cotton shirts, which make them extremely soft and comfortable, ensuring perfect fitting to the body. They can all be trusted to be washed in the washing machine without encountering any consequential damage.
30. Puma Men's Patterned Design Beach Fashion Flip-flop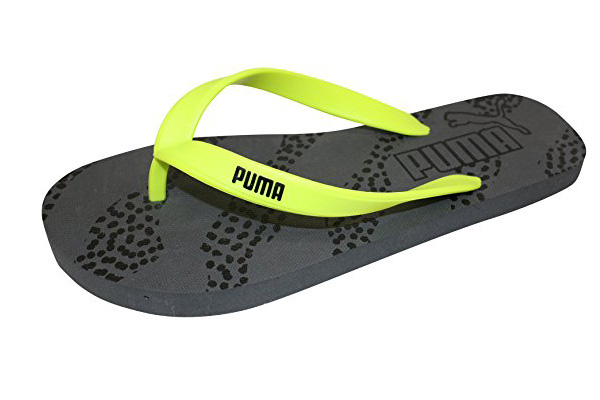 It is no crime for your son to be a brand freak, and these Puma flip-flops will be that one gift he prefers to wear to any place, matching every outfit. This flip flops come in 4 distinct colors and are made of rubber. This makes them suitable to any environmental conditions; be it the heavy winds, the biting cold, heavy rains or the scorching sun. The strap is made of synthetic rubber with the brand name on it. The patterns are unique, with strong sole grip. This grip doesn't make the footwear any uncomfortable; they have cushion comfort footbeds which ensure comfort. Be quick!