31. SanDisk Cruzer Blade Pen Drive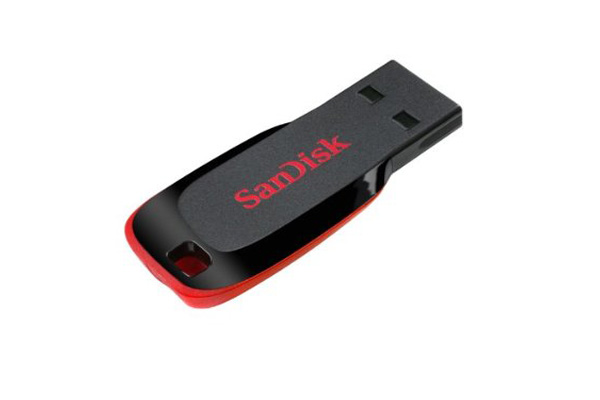 This Sandisk pen drives and extremely compact; they fit easily into your pouches and pockets. However, there is no chance of losing them due to their bright, stylish colors. They can hold any media such as photos, songs, videos and other files, and enable effortless sharing of the contained files. It also comes with SanD SecureAccess software, which can be installed to protect the contained files, and the USB drive is accompanied by a five years warranty.
32. Playback MP3 players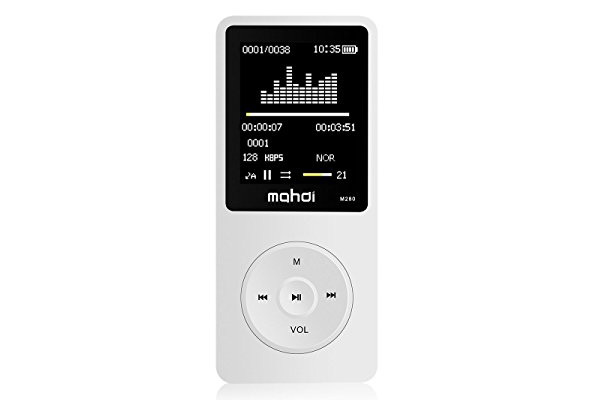 For all music lovers, this will be the ultimate gift. There are features unique for using while driving and Gym, to ensure the performed activities are safe. Its battery life lasts three whole days and rapidly charges. This MP3 player has in-built high quality speakers as well, and can be connected to the speakers of your son's car via aux cable. Up to 8000 songs can be loaded onto this device – 8GB internal storage space and up to 128 GB SD card will be supported.
33. After shave Balm Sandalwood scent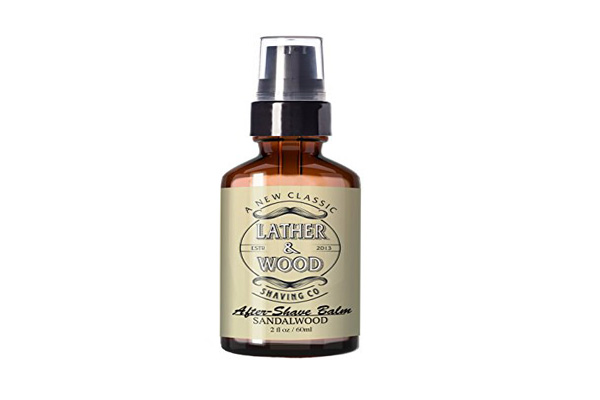 For men, the most commonly done activity to instantly change their look for any special occasion such as a party, anniversary get together or family gathering is shaving. What can be better than gifting your son with the ultimate Lather and Wood aftershave lotion to facilitate the process of his grooming? This lotion not only provides sandalwood fragrance after shaving but also abolishes any wounds or burns after shaving. This feature is enhanced as the lotion is alcohol-free; it moisturizes your skin, makes it smooth and brings a radiant glow to your freshly shaved face.  It provides unbeatable cooling and promises refreshment after shaving.
34. Weights set for Home Gym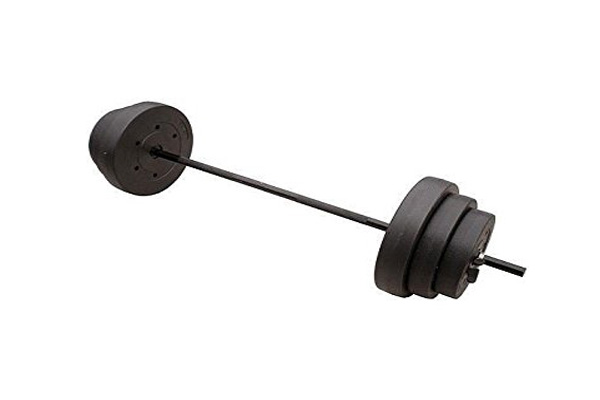 Fitness is often ignored in your busy lifestyle packed with work, paying bills, running the house and what not. It is highly possible that your son doesn't find time to go to the gym to improvise his health and fitness during his busy routine and the right gift for him would be the Barbell Weights set to help him set up his Home Gym.
The weights that accompany this set are filled with cement to carry forward the traditional lifting method. This will enable him to healthily workout any time during the day and is the perfect solution for someone who just introduced workout and weight lifting to their lifestyle. The set comes with 100lb of weights, a steel bar on which the weights are to be loaded, and collars as well, and the unique experience provided by this set aims to give full body workout for the user.
35. Fire 7 Tablet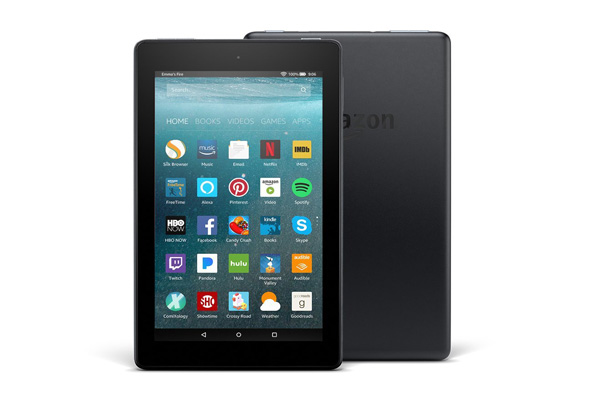 The Fire 7 Tablet will be the most-awaited gift for your gadget freak teenager son who would love to show it off to his friends! And the best part about it is that the tablet made available by Fire, exactly within your budget! It has 8 GB internal storage (external memory allowance of up to 256 GB) and is available is four different colors. This tablet is much thinner, lighter and the battery lasts much longer.
The display has been improvised largely in comparison to the previous model released by Fire; the colors contrast more, and the text appears to be much sharper. All features such as the calendar, music, news, weather, and entertainment only require the single pressing of the whole button! The whole world is literally at your fingertip! Primary members are provided with access to numerous books, magazines, songs, TV shows and movies free of cost! Don't miss the rare opportunity to gift your son with this feature-packed gadget!
36. Men's Classic Formal Shoes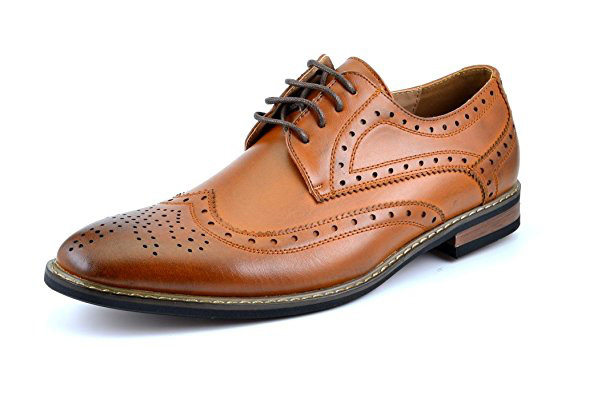 Formal shoes reflect class at all levels – be it business meetings, international conferences or a regular day at the office. Gifting your son with branded Bruno HOMME MODA classic footwear as a symbol of prestige is an opportunity no mother should miss. These shoes are available in three different colors – dark brown, light brown and black; feel free to chose a color which your son is comfortable in and enjoys wearing. Every pair of these shoes is handmade with lots of care and effort. They have one-inch wooden heels along with a comforting footbed.
37. Boy's Double Loop Belt with Stitch Detail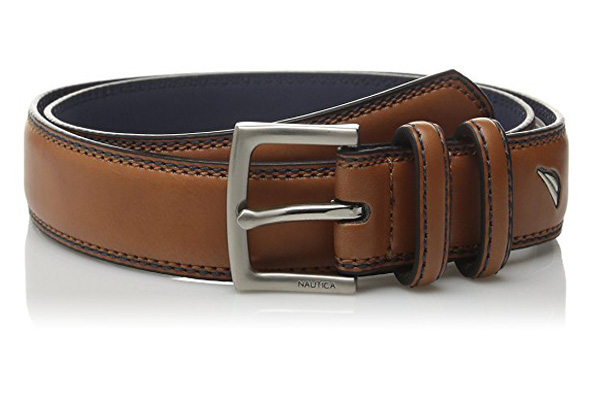 The famous Nautica Company has manufactured a double loop belt exclusively for men, and turns out to be something every son will wish to own! It has a unique combination and ratio of materials; 28% Fibers, 26% Polyurethane and 46% Leather which makes this a must-have product. It must be hand washed with care and has a double loop silver belt hook.
38. Boy's 10 pack Ankle Socks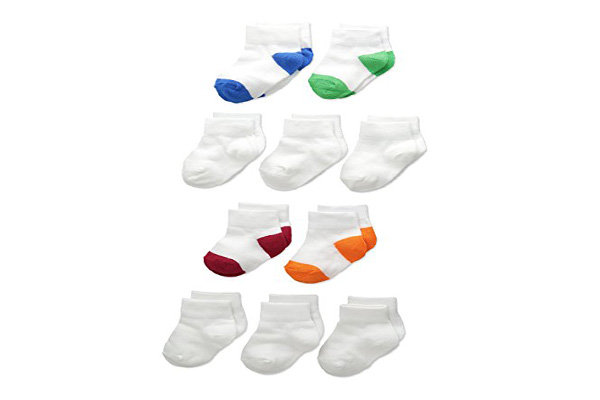 For your young playful song, a pair of socks is never sufficient. They become dirty and sticky every day, and washing them repeatedly becomes tedious. So why not gift your son with a bunch of 10 assorted ankle socks? They are made of 70% polyester, 1% spandex and 29% cotton, and can be machine washed conveniently. Each of the socks are of the dimensions 9.5 x 3.75 inches height x width.
39. Waterproof Fabric Laptop Shoulder bag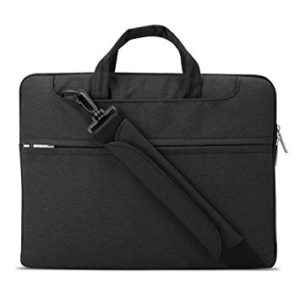 You sure bought your son a laptop, but have you made it comfortable and safe to carry around yet? If not, the Ladco Company has presented a perfect laptop bag that will keep the laptop safe of damage, food spillage, or water splashes and also easier to carry from destination to destination. The bag is made of water resistant canvas fabric with protects the laptop from moisture, vapor as well as rain. So you son will not make the weather an excuse to procrastinate his work!
It comes along with a shoulder that is easily removable, and has a foldable handle to shorten or lengthen the strap. It has three pockets in total; 2 side pockets with Velcro and one with a zipper at the front. This enables the storage of documents and sheets of paper as well as a mouse, memory cards, cell phones etc. The bag is shock absorbent, which will keep the laptop much safer.
40. Neck Massage Pillow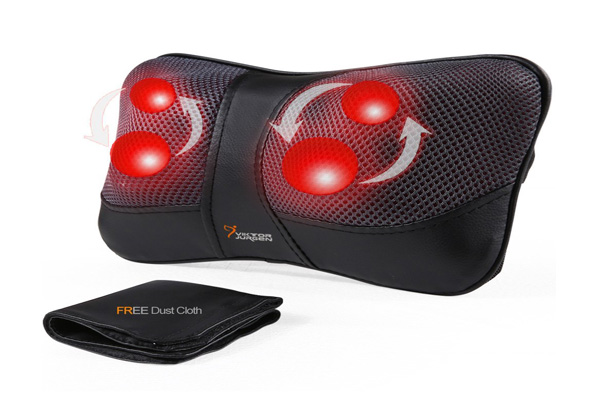 After a long day's work when you son gets back home he need not depend on anyone to massage his body. Vikor Jurgen has come up with this Neck Massage Pillow Shiatsu Deep kneading Shoulder, Back and Foot Massager with Heat-Relaxation gifts. With the powerfully 3D rotating massage nodes, deep-kneading shiatsu massage relaxes the overused and tight muscles. The gentle heating function, which can be turned off and on, relieves the aching muscles. The massage pillow fits perfectly well behind the neck and body contours of shoulder, lower & upper back, abdomen, calf and thigh areas. This can also be used while traveling or sitting at the desk in office.