41. Cooling Towel for Sports, Workout, Fitness & more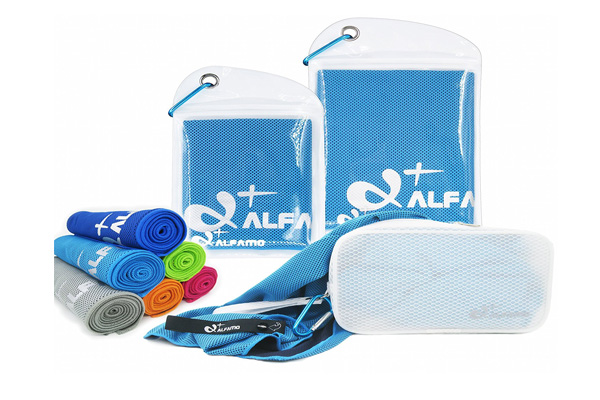 Alfamo Cooling Towel for Sports, Workout, Fitness, Gym, Yoga, Travel, etc., can be used. This is one of the best gifts ideas for your boy. This extra long & multipurpose sports towel is 40" long and 12" wide. It can be tied as a head cover, cooling bandana or neck wrap. Hyper-evaporative breathable mesh material easily activates the chilling towel when it is soaked, wrung out and snapped.
This is silky soft, it folds easily and fits into a gym bag. It stays chill for about 3 hours and reduces the body temperature up to 30 degrees. This towel regulates the water inside and ensures water retention. So it acts like an air conditioner. It is easy to carry as it comes with a plastic case. The case comes with colorful carabiner clips, which makes it convenient to attach the towel to the camping hammock, the belt of the gym bag or a backpack. It also comes with "Money back guarantee" if you are unhappy with the product. So why wait? Order this for your son right away.
42. LED Night lighting lamp – Electstars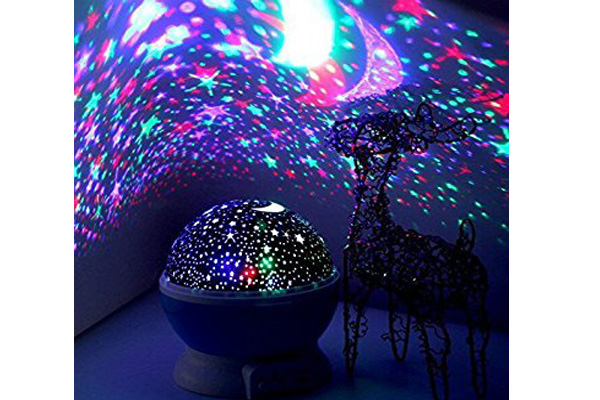 LED Night lighting lamp, lights up the bedroom with moon, star & sky. The little man will be taken into the galaxy and his curiosity will start playing the astronaut games. An amazing cosmos projector night lamp projects the cosmos on the ceiling. Kids will start wondering about the universe and astronomy. He can even locate the galaxy that he is living in and he can locate some starts. It comes with three lighting models. By rotating the base of the lamp, it will emit different colorful shapes. It is a great way to kindle curiosity and make him an inquirer.
43. LED Clock Fan with Real Time Display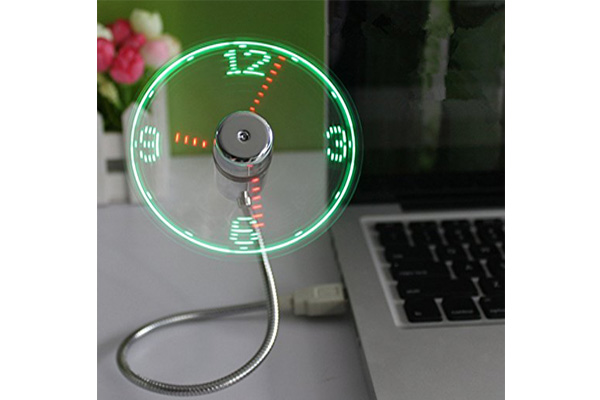 This LED Clock Fan with real time display function is a great gift for your son. It is made of PVC soft fan blades and flexible neck. It is easy to handle. It has to be simply plugged into any USB port on the Laptop or PC to get a soothing, refreshing breeze. Gently adjust the neck to the desired direction and turn on the fan. It also shows the time. Every time the fan is turned on the LED light glows to show the time while at the same time gives gentle breeze while working or completing an assignment.
44. Best Son Ever Coffee Mug/Teacup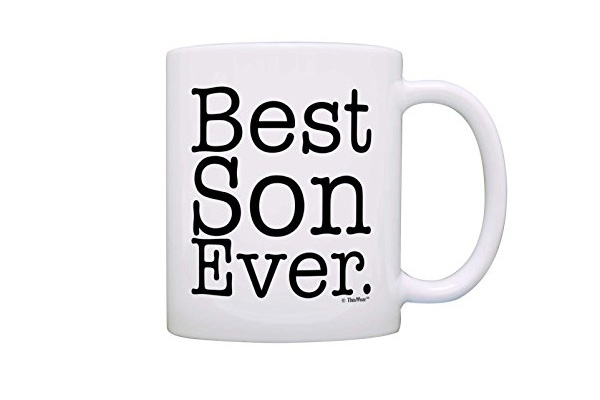 "The Best Son Ever" coffee mug is an amazing gift for your son. This 11-ounce white ceramic coffee mug has an easy to grip C-handle. The words will be imprinted on both sides of the mug. The print is long lasting and lead-free. Every time your son drinks from this mug, he will be very proud of himself.
45. Quilt Bedspread set for KidsTwin size two pieces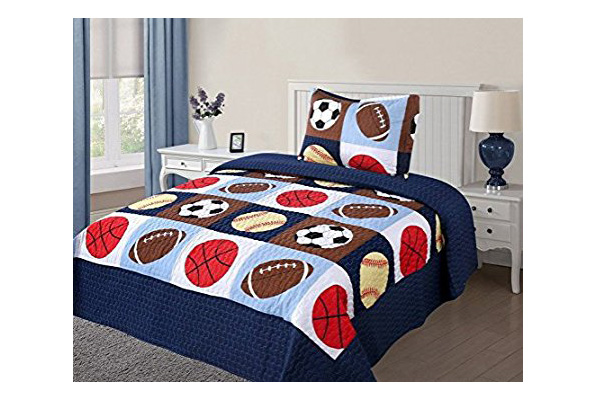 Quilt Bedspread Set for Kids with Basketball, Baseball, and Football design is a sporty gifting option for our little hero. The Bed Spread measures 65" x  85" and pillow case 20" x 26" and is made of Polyester Blend. It can machine washed too.Order now and see him feel happy and excited.
46. Men's Invigorating Mint Body Wash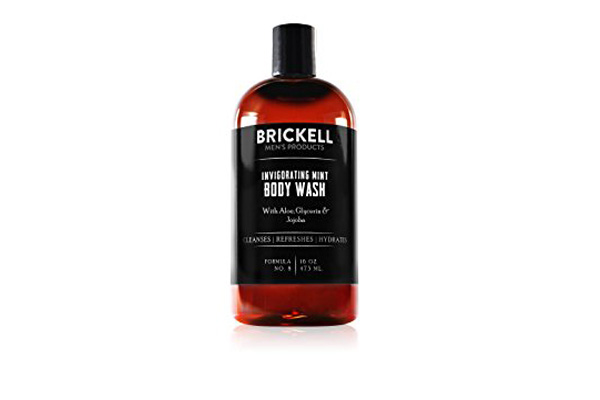 Brickell Invigorating Mint Body Wash for men is a good gift for your young son. It cleans the skin from oil, sweat, and grime without stripping essential moisture. It suits any skin type and be assured it will give him a great shower experience. This natural and organic men's body wash is packed with extracts from and vitamins that keep the skin moist. Coconut based cleansers and tea tree oil help in cleaning the skin from its roots. It also has other constituents like Aloe Vera, Jojoba Oil, Vitamin E, Glycerin, Tea Tree Oil, and Peppermint. With this, your son will feel clean and refreshed. Get one today.
47. Swim Trunks Beach shorts with pockets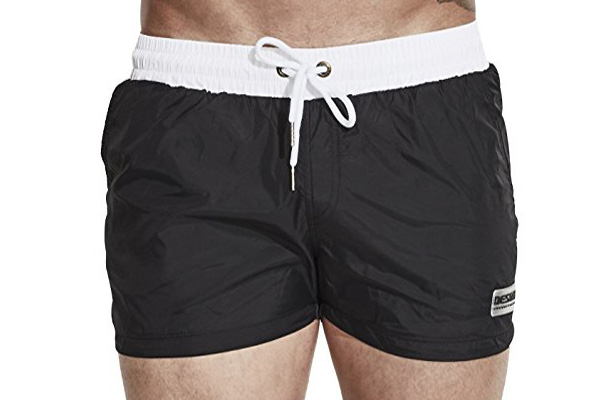 Funnycell Men's Swim Trunk Beach shorts with pockets are a wonderful gift for son. It comes in many colors and is imported. It is 100 percent Nylon + 100 percent Polyester in the lining. This quick-drying fabric is breathable and comfortable to wear all day long. It comes in 7 different colors; it is fashionable and cool. The smooth surface protects the skin from the sun. It has elasticized waistband with durable drawstring. It's cozy mesh lining makes it all the more comfortable. It comes with four useful pockets, two deep side seam pockets, and one back pocket. There is also one hidden pocket. It can be worn for both indoor and outdoor activities.
48. Men's Summer Outdoor Sports Baseball Hat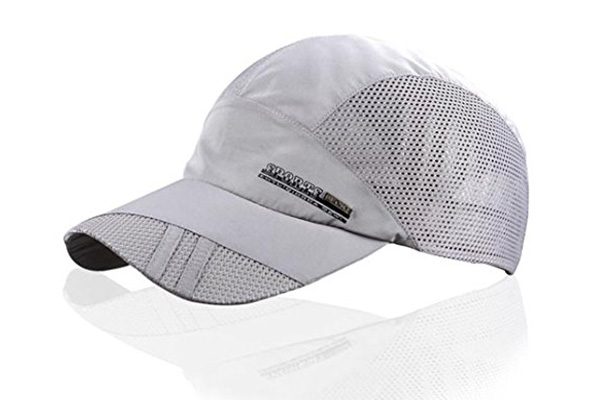 The Ying Lan Men's Summer Outdoor Sports Baseball Hat with Visor is a good option to give to your son. The cap is made of light fabric and mesh design which makes it comfortable to wear and keeps the head cool. The back metal buckle is adjustable and can fit 20" to 23" head girth. The cap brim is around 8 cm in length. The depth is 10 cm, circumference 56-60 cm, Height 10 cm and Brim 7 cm. It is ideal for runners, golfers, tennis players, etc.
49. Credit Card Holder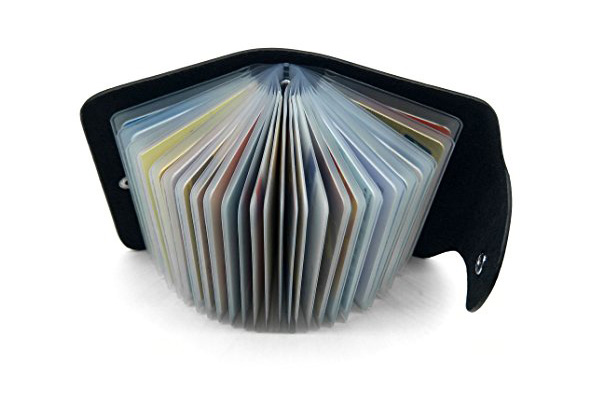 Credit card holder Wallet from Altom Star is one of the best gifts for your son. He can stack in all cards with ease. It is made of high quality genuine cowhide leather. It has 26 slots and can hold 26 cards. It can keep the card clean and can protect the card from damage. Its stylish look and pocketsize makes it convenient to carry.
50. Magnetic Dry Erase Board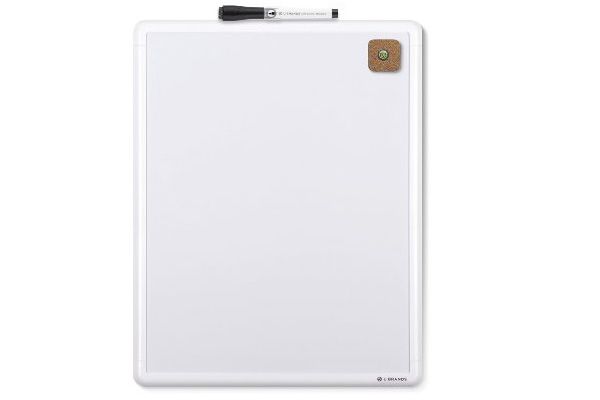 U brand provides Contempo Magnetic Dry Erase Board given as a gift to your son will be very useful. He can use it to practice Math sums, Alphabets, Numbers, Drawing depending on his age. Its Magnetic dry erase surface if durable, erases easily, and resists staining too. Dry erase marker with eraser, and Pin-it cork magnet is included. The Contoured marker cap design prevents marker for rolling off. U-Mount hassle-free mounting system, double sided Velcro mounting strips are included to mount on any flat surface. Gift him one right away.
With this amazing list of 50 gift options to give for sons, I am sure the search process will become much easier and faster to decide upon.