11. Fitbit Alta Smart Watch band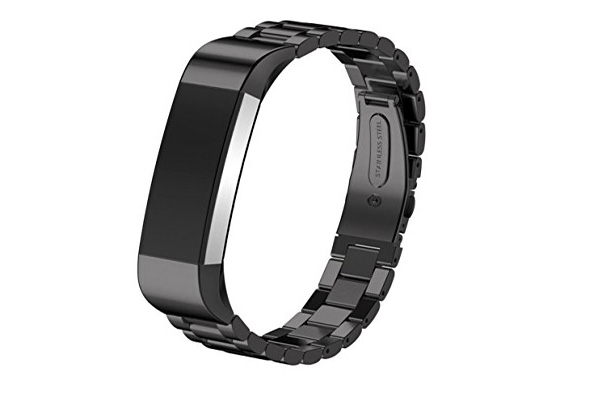 The D.B. Mood Band for Fitbit Alta Smart Watch is a good gift choice. This band is made of stainless steel with a smooth edge bracelet. The band strap is softer and extra comfortable. It is 21 cm long and 1.2 cm wide. It is easy to adjust. This is one cool thing which your son will love to have.
12. High Resolution Digital Photo Frame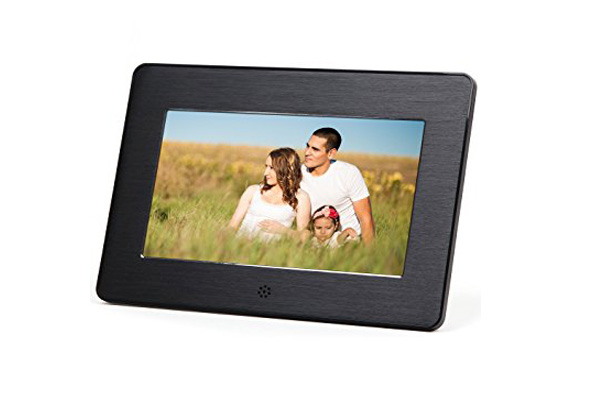 A memorable gift for the little boy is this Digital Photo frame. Micca M707z high Resolution Digital Photo Frame with Auto On/Off Time, MP3 and Video Player is a very good choice to give your son on his big day. Simply turn it on, and it is ready to show photos with remarkable image quality. It plays videos and music with built-in speakers and headphone output jack.
13. Remote control Lamborghini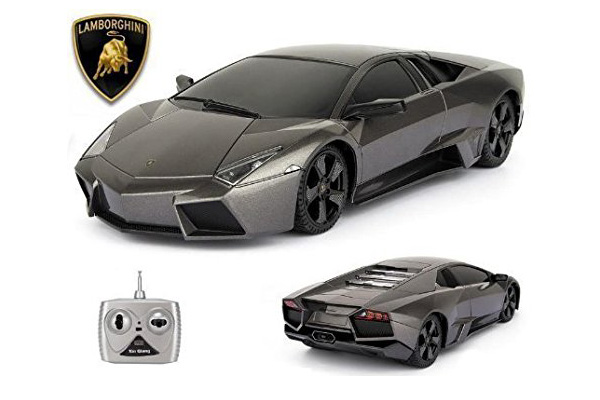 ReventonWho does not like to play with a remote control car? The Remote Control Lamborghini Reventon 1/18 Scale RC is a desirable option. It looks very realistic. This RC car has an Ultra detailed exterior, rims, and tires with a glossy finish topcoat. Its full function radio control allows maneuvering with ease and moves in all directions: forward, reverse, left, right and stop. It requires 4 AA batteries, and its remove takes one 9v battery. It's 1/18 scale of the iconic Lamborghini Reventon; it measures 9 inches long.
14. USB Graphics Drawing Tablet Board Kit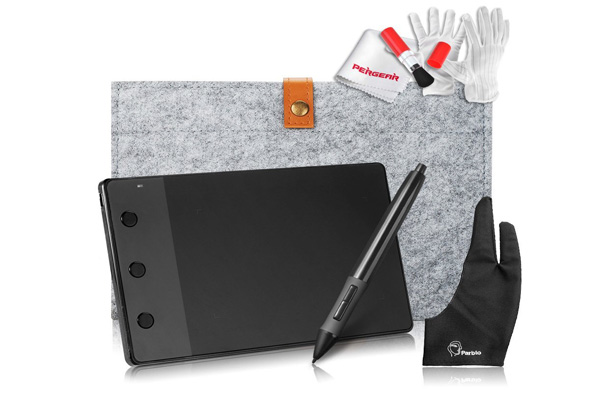 An amazing gift idea is the Huion H420 USB Graphics Drawing Tablet Board Kit. It is compatible with all major graphics application including Corel Painter, CoreIDraw, Adobe Photoshop, Adobe Illustrator, Adobe Fireworks, Macromedia Flash, Comic Studio, SAI, Infinite Stratos, 3D MAX, Autodesk MAYA, USB Interface and Pixologic Zbrush. It supports Windows 10, Windows 8, Windows7, and Mac OS 10.8.0 or above, Resolution: 4000 Line per Inch. It comes with Drivers Installation CD, Digital pen, 10 inches Wool Liner Bag, Two Fingers Anti-fouling Glove and Pegear Cleaning kits. Do not think twice. Go ahead and get one for your boy.
15. LED Bike Wheel Lights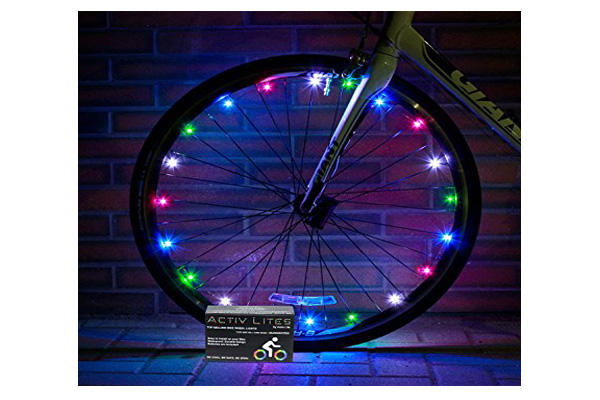 These LED bike wheel and frame lights are the best gifts for young boys. With these lights, he will be safe in places with low light. With these, his bike will be unique and will light from all sides. It can also be shifter from 'constant on' to 'flashing' mode. These super cool LED bicycle rim lights fit bikes of all sizes from the toddler bikes to adult bikes. It is perfect for a surprise gift idea.
16. Rechargeable Table Lamp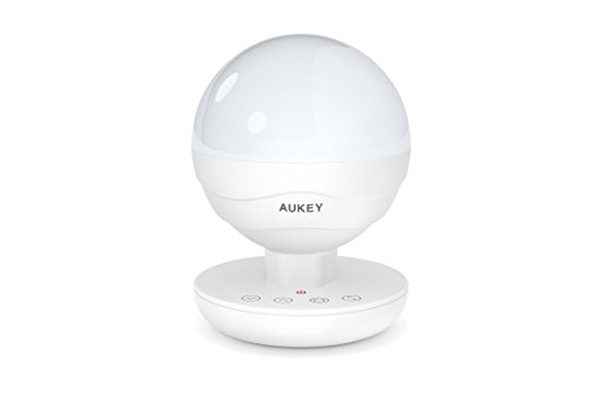 A necessity for the child's room is a bedside lamp. Give your son an AUKEY Rechargeable Table Lamp, Dimmable RGB Color LED Bedside Lamp with Touch Panel and Retractable Hanging Loop. It is Flicker-free LED desk lamp with adjustable brightness and Vibrant RGP multi-color mode. Brightness and color can be adjusted with the intuitive touch control system. Added lighting memory function saves the last setting. So it need not be adjusted time and again.
It's USB is chargeable anytime and anywhere. Its built-in battery provides up to 5 hours of very bright or 80 hours of very soft light. The retractable hanging strap can transform it from a table lamp to an overhead light in no time. Now you need not worry about what to do when there is a storm or power cut. Buy this immediately for your loving son.
17. Funny Shark Sleeping Bag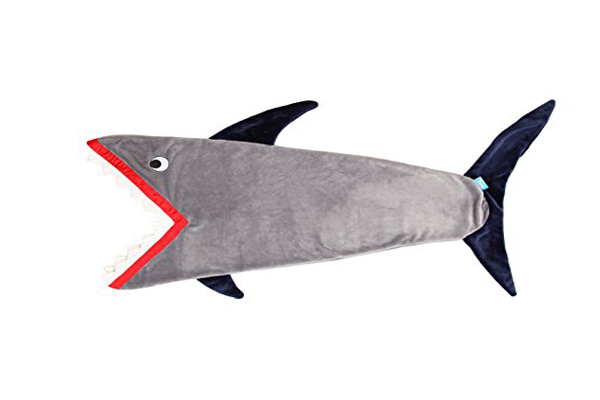 ENFY Shark Tail Blanket – Super Soft and Warm Minky Fabric Funny Shark Sleeping Bag is perfect for kids ages 3 to 12. The inside and outside part of this shark tail blanket is lined with super soft Minky fabric. It is the best companion for cool nights. It is great for story time, reading, Sleepovers, Camping, etc. It can keep the child warm on chill nights. Its size is approximately 56" x 20" and fits 3 to 12-year-old children. Your child can simply climb inside this super soft blanket and play, read or relax. It comes with a convenient carry bag.
18. Cruiser Skateboard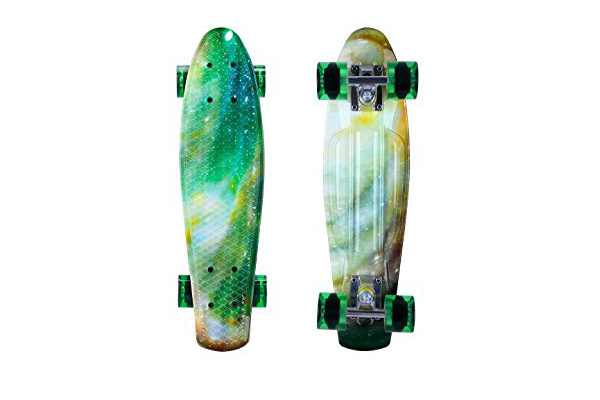 The 22-inch Cruiser Skateboard with Bendable Deck and smooth PU Casters by Enkeeo is a good choice for gifting boys. It comes in multiple colors. This is fully pre-assembled and can be ridden right away. It is great for children, youth or adults. It is 22 inches long and 6 inches wide. Its compact body can withstand up to 200 pounds. It can also be taken anywhere in a bag without hassle. The deck is designed with stars pattern and constructed with sturdy and bendable polypropylene for durability. Four casters are made of resistant PU for long-term use. It is large and soft to enable skateboarding on different road surfaces. It comes with CE certification and is suitable for any level of riders.
19. Assorted Pizza Slice Key Chains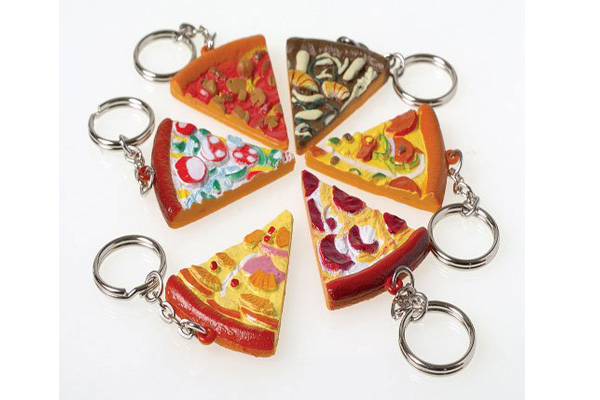 Key chains on shoulder bags, pouches, and key rings are always trending. To spice up the usual, Amazon has assorted pizza slice plastic keychains at $6.20 only! They are available in bunches of 12, and 1.75 inches long and the best part is that they all come with key rings! They come in various bright colors and will stand out against every possible color. Any foodie for a son will undoubtedly love this set of key chains and won't miss his chances to show off to his friends!
20. Spiral Bound Hardcover Sketchbook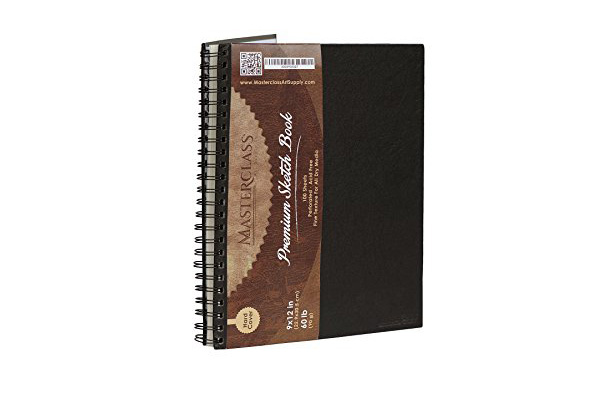 Every mother aspires to encourage her son's creativity, and here is the best way to do it: gift your son with the Masterclass Premium sketchbook where he can vent out his inner artistic talents! This sketchbook has a hard cover and is spiral bound to ensure extended durability. It has a dimension of 9 x 12 inches to make sure that the boundaries of the page don't become the limit of your son's creativity. The book is packed with a hundred sheets of which all of them are light, slightly perforated and acid-free. They are manufactured to suit any dry media such as sketch sticks, pencils, pens, pastels, markers and everything else your son wants to experiment with!