There might be times when you might not be able to afford a posh present for your lady love. But let that not disappoint you from making her day exceptional. There are other amazing alternatives, which are inexpensive and promise to make her even happier. Considering this, here are 20 birthday gift ideas for girlfriend, particularly if you are on a low budget and yet desire to bring a big smile on her special day.
20 Affordable Birthday Gift Ideas For Girlfriend
Choosing the right gift for a girlfriend can be a challenging task and that is because her moods and attitudes are complex compared to men. She has varied likes & dislikes and can change her mind over something even before you can say the words 'okay.' One moment she likes to have that bag on sale and the next minute, she prefers that dress hanging on the corner.
But, no matter how varied and changing she is, you still love her and wish to offer the best that can bring a smile on her face. Whether you cannot afford expensive gifts or want to do something unusual on her birthday, here are a few ideas that work like a wonder:
1. A Beautiful Collage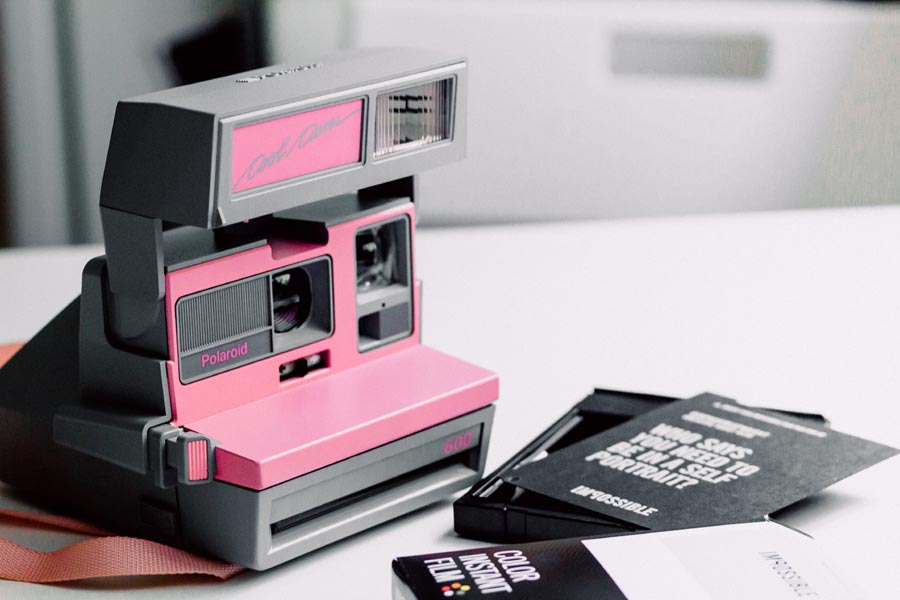 You can depict the complete journey of your relationship through a collage. This is truly one of the best birthday gift ideas for girlfriend. Gather all the pictures that you have clicked together and turn it into a memorable photo album. It is not only thoughtful but has a personal touch. Try giving your collage a certain shape like a heart or star, as this makes the collage more prominent.
Make sure not to use the online photo collage maker because that shows as if you were not excited about it and chose the simplest way. Your first organize the pictures according to the dates. Say, for example, your first trip together, pictures with your mutual friends, and so on. This will make it an inexpensive but a perfect handmade gift for her.
Be it something as sharing a cone of ice cream or the time you both danced in the rain, put everything you can, in a photo album. This will remind your girlfriend how your relationship started from little gestures and grow into what you have now. You may also put a message at the very last page of the album such as, "Wishing to spend more happy memories with you as you start another year of your life."
2. A Compilation Of Her Favorite Songs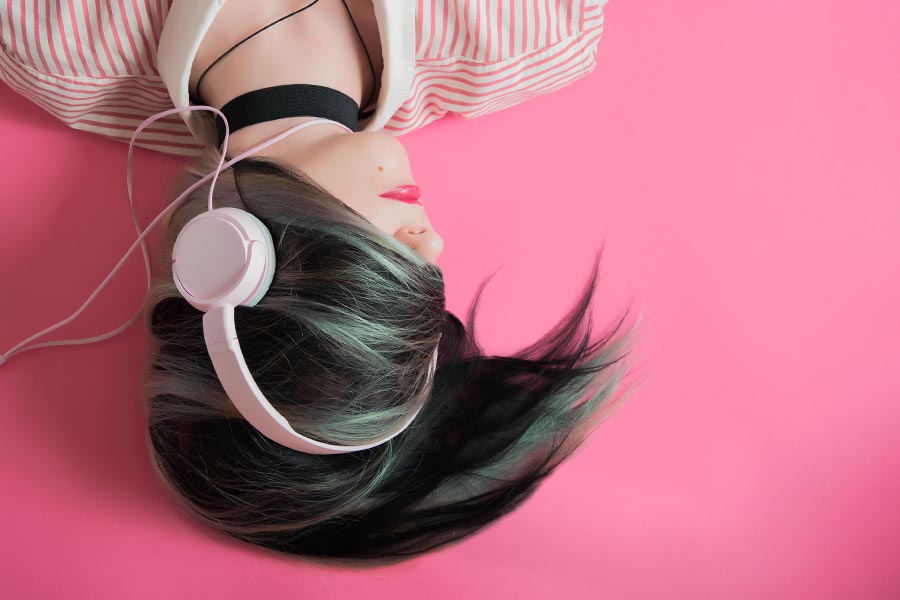 Most girls love to listen to music. Know her favorite genre & songs and compile them in one CD. If you want to make it extra special for her, you can also create an original song for her. Rest assured that she would appreciate your extra effort for giving her something as wonderful as this gift and for bringing music to her life.
3. A Long Trip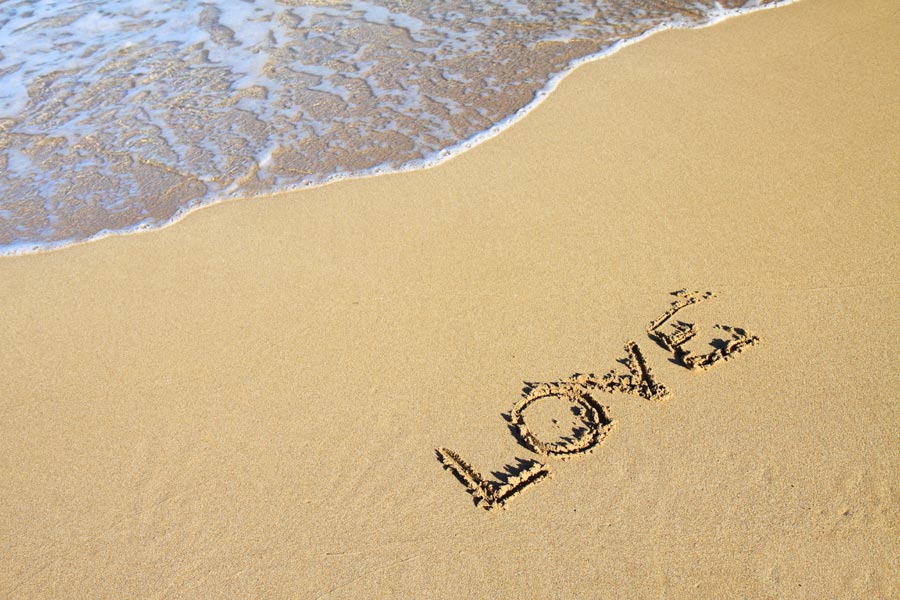 A trip is a great gift for your girlfriend's birthday. It may not be something materialistic that she can keep, but the memories of the travel are more than enough to last in her a lifetime of happiness. This will also give you a chance to bond more with each other because you can relax and spend more time with each other away from the hassles and bustles of your works.
4. Learn To Cook Her Favorite Food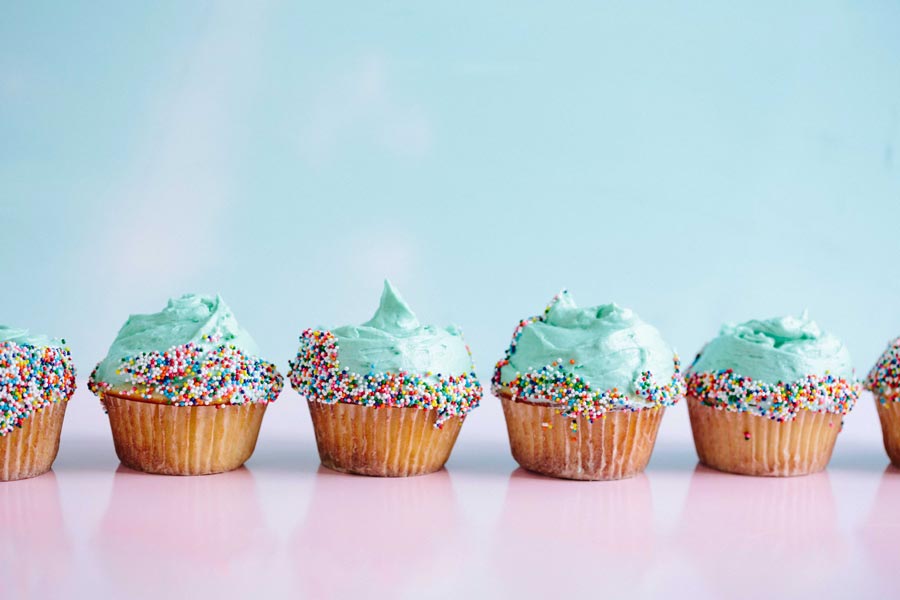 Women are happier if they are given gifts that cannot be bought by money. A great woman will have the sense to know that it is not the material that counts but rather the thought that goes with the gift. Since only a few men know to cook, learning and then preparing it for her will make her feel on top of the world. She will extremely be happy of your sweet gesture.
5. Write Her A Love Letter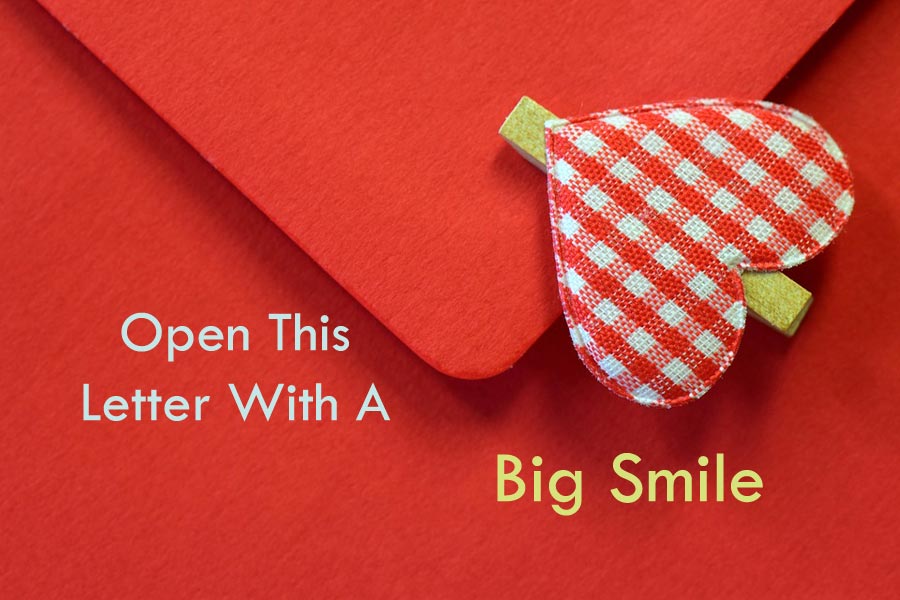 So okay, this may sound old school and too boring, but girls have soft hearts for love letters especially those that are hand-written. It is sweet and romantic and only few men are doing it nowadays so we consider it a unique and priceless gift.
6. Sketch Or Paint Her In A Canvas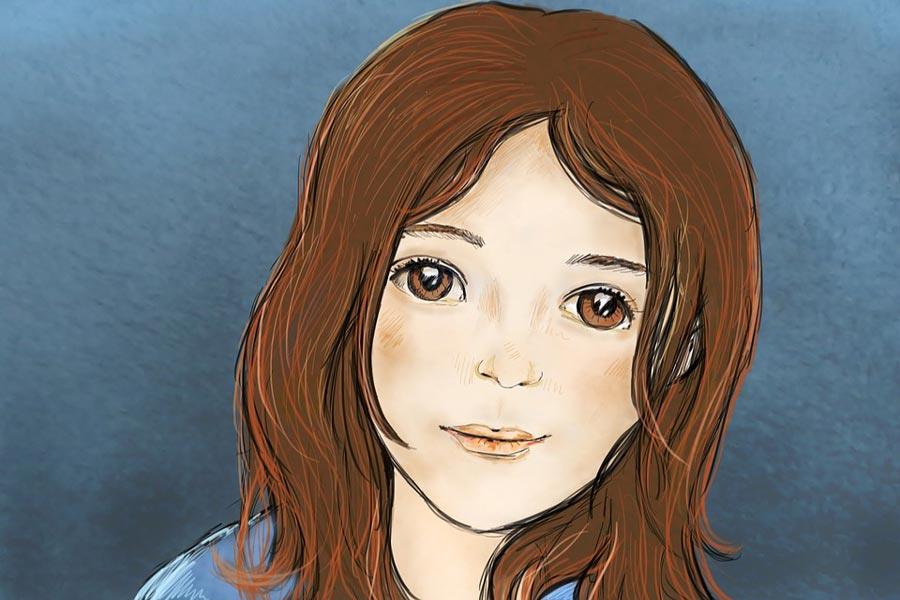 If you are good at drawing or painting, then try to sketch her on a canvas. This will add more personal touch to your gift. If not, you can have it made by other people. You may use a solo picture of her or a picture of you being together so that she will always remember you when looking at that 'extra gift.'
7. Surprise Her With A Birthday Party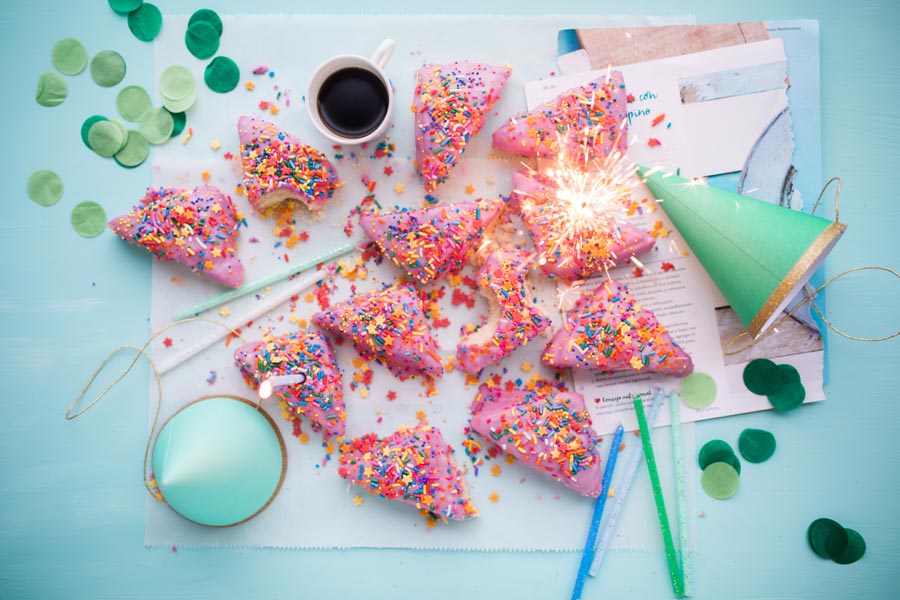 Most girls love surprises. A birthday party doesn't mean that it should be grand or expensive. You can have a small yet intimate party with your family and closest friends. A party will not only let her celebrate the day with you but it will let her celebrate the event with everyone dear to her heart.
8. A Romantic Dinner For Two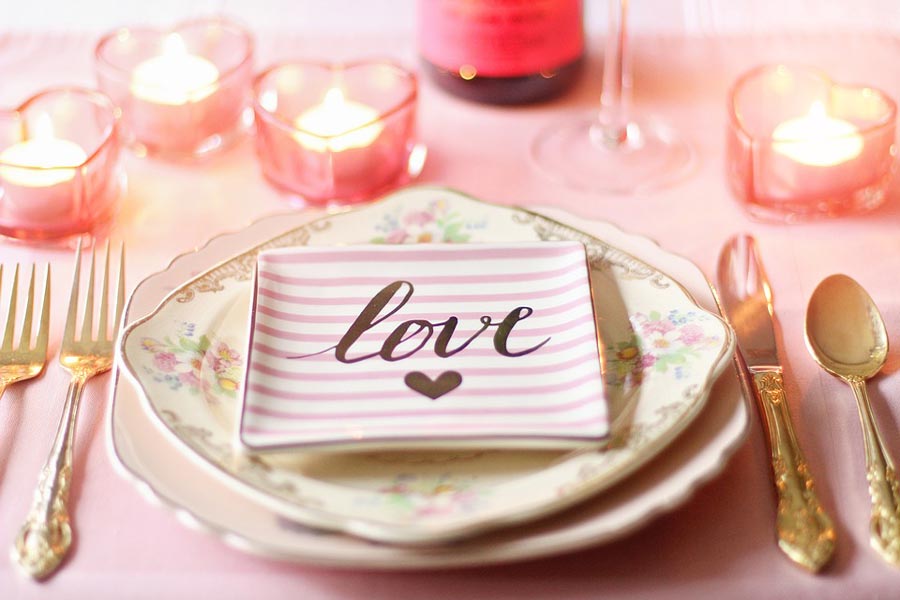 This may be very common just like chocolates and flowers, but this event is more than that. It may be common but the essence of the dinner and whatever memories created during that time will leave your girl contented for the rest of the night. You may also include few surprises for that romantic dinner such as singing or dancing for her, which you don't usually do.
9. Couple Shirt & Couple Shoes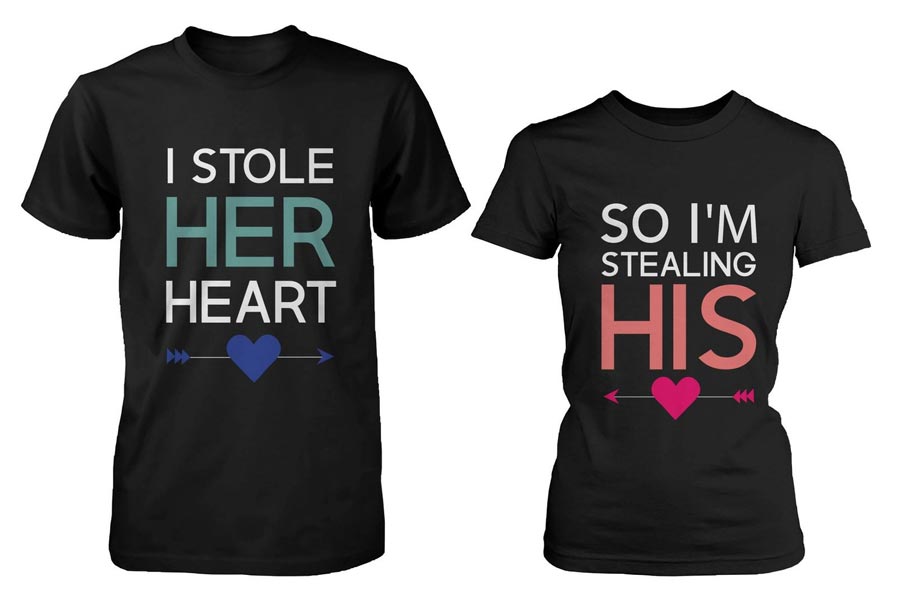 "Couple things" may be a bit corny for most but it is cute to see a couple wearing the same thing. If you are a bit uncomfortable with this type, just keep in mind that this is only for a day and you are doing this gesture to make your girlfriend happy on her birthday.
10. Engagement Ring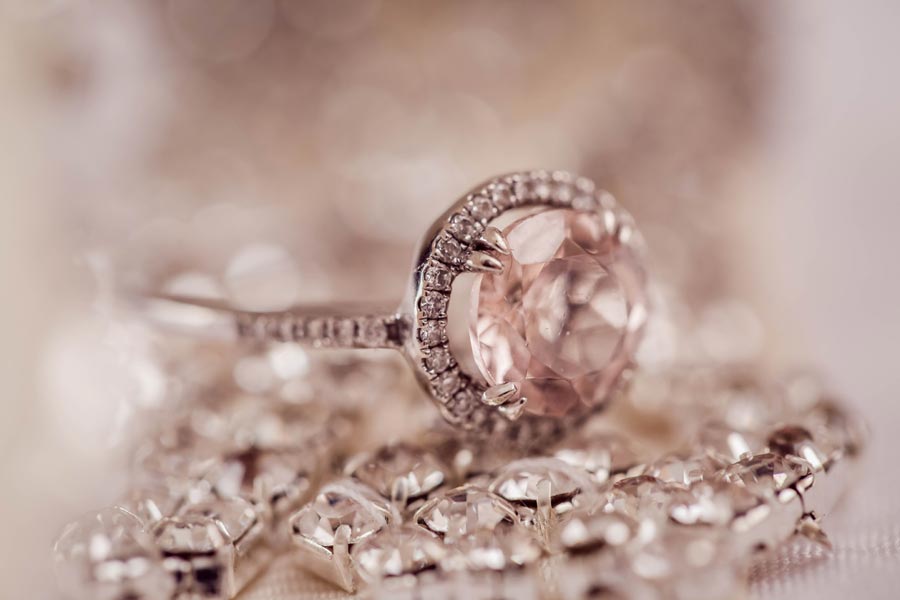 This is perhaps the best gift idea for her. If you are not yet ready for a lifetime commitment, then definitely, this gift is not for you to give. However, if you are already sure about your love for your girlfriend and you are thinking of spending the rest of your life with her, then one of the best times to propose to her is during her birthday. A marriage proposal maybe the best gift that you can offer her.
11. A Romantic Date Or Vacation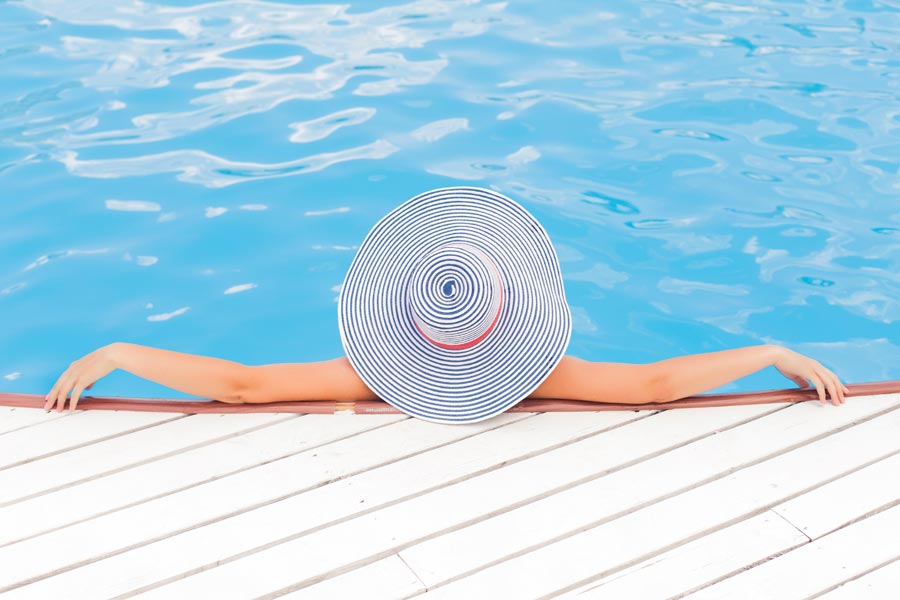 Plan a romantic vacation so that both of you will spend some quality time together. Choose the place, according to her likings. For example, if she likes beaches, try to choose a place, which has serene beaches, and customize a romantic date on the beach. If she loves rides, both of you can go for a road trip. If not that, try for a romantic date. At least, it will give you a new experience from your daily busy routine and hustle bustle. You can also go to a place where she always wanted to go with you or discussed it with you.
If a vacation is not possible, then you can take her for a romantic date. It will be the best surprise for her if you will gift a dress with a dinner date. Perfect ambiance, soft music, a glass of nice wine and good food will make a complete romantic date.
12. Jewelry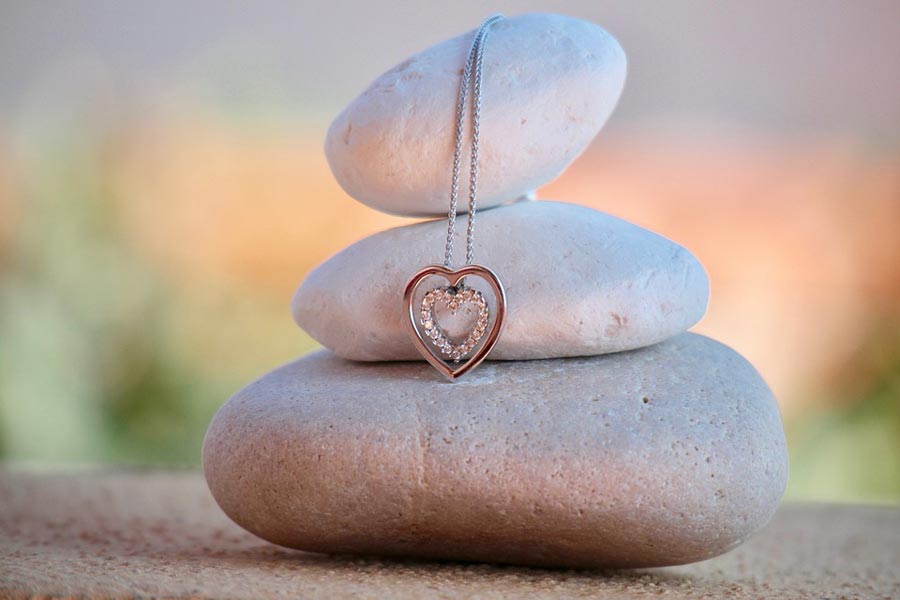 Every girl loves jewelry. It is not just the price tag for her, but it is a special kind of feeling for her when she gets jewelry. You can gift a ring, necklace or a bracelet to your girlfriend. Not just this, you can also go with some jewelry sets for your girl. If you are really planning to take your relationship to the next level, do it on her special day and make it priceless for her. Surprise her with a ring with a heartfelt proposal and see the happiness in her eyes.
13. Handmade Card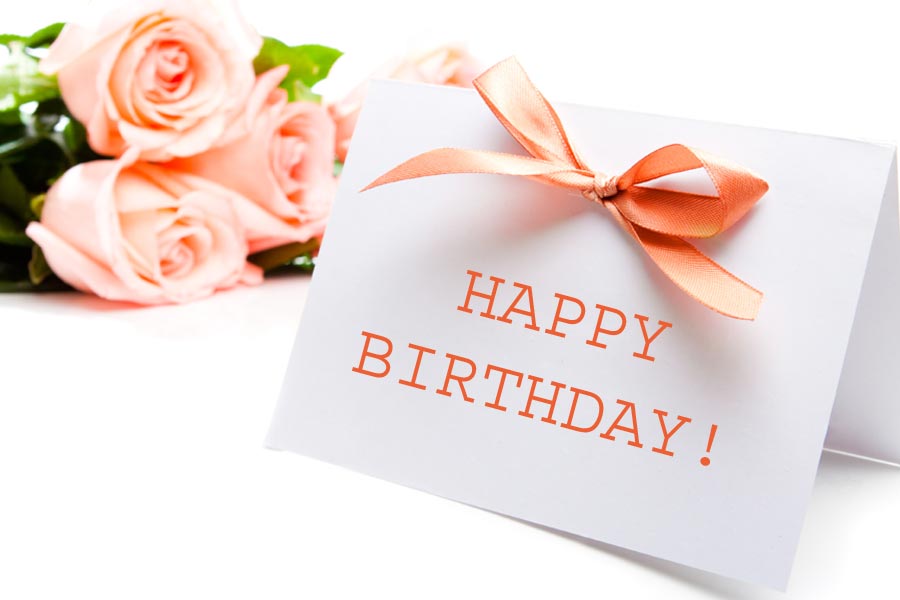 A handmade card or a handwritten letter can express your feelings in a perfect way. If you want to show your love for her and if you are creative enough, then this idea is the best for you. Pen down everything special about her and what she means to you. This will surely make her feel special.
14. Soft Toys And Flowers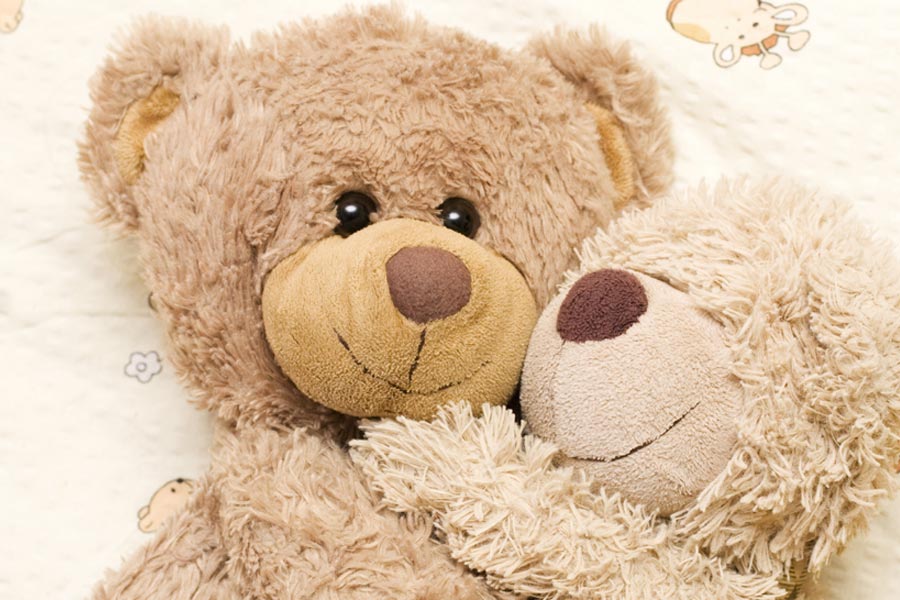 No matter how old a girl is, she will always love and adore soft toys. If a girl values the thought more than the cost of the gift, she will surely respect your feelings and would prefer a bouquet of flowers to lavish gifts. These items may sound old-fashioned nowadays, but these small gestures are romantic at heart.
15. Clothes With Accessories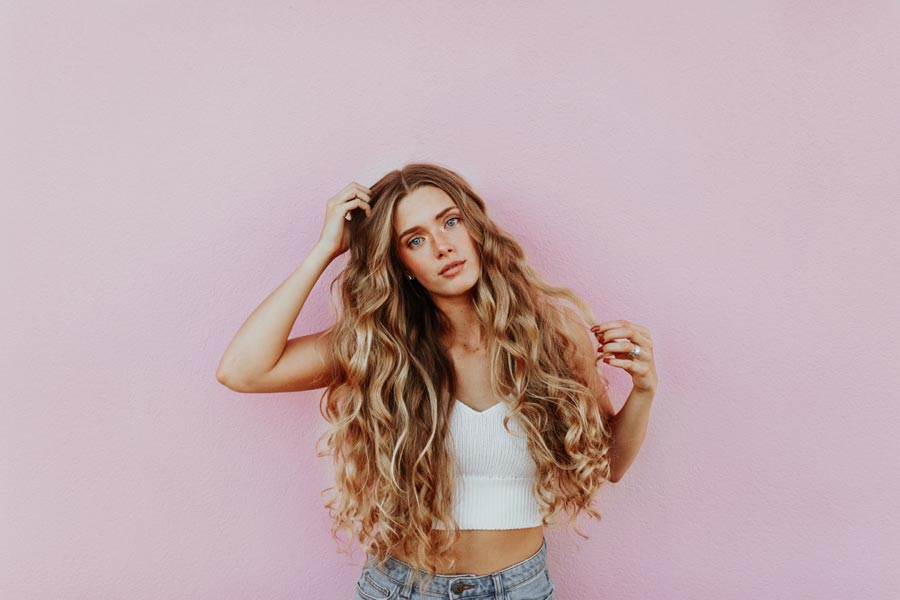 Shopping is the key to happiness for every girl and if you shop for her, it makes her happier. Try making a goody bag for your girlfriend, which includes everything like from top to jeans and accessories to shoes. If you will do so, she will know that you have put so much effort in choosing the matching accessories and perfect shoes for the dress. To complete your goody bag, do not forget to add a purse, bag or sling bag which will look best for her or she wanted to buy for a long time.
16. Personalized Gifts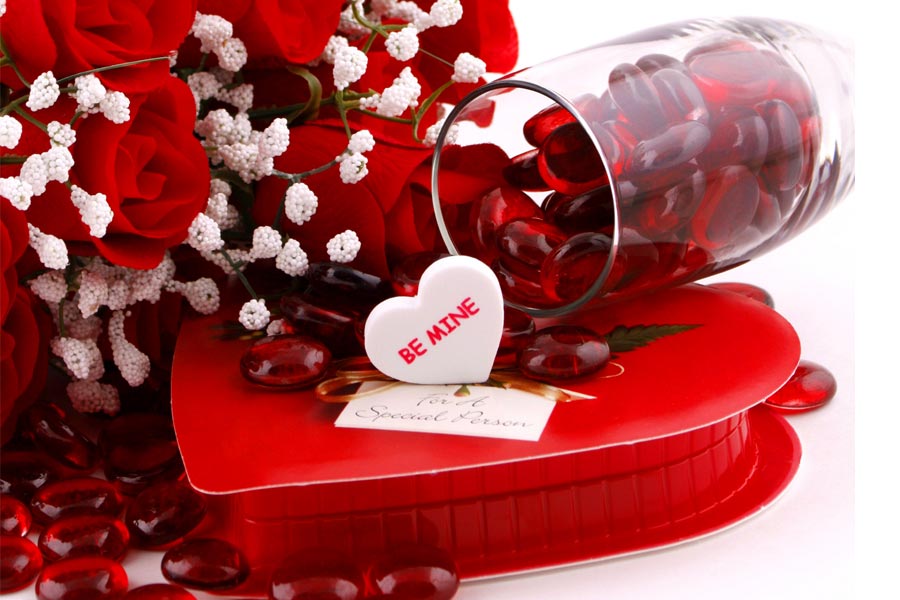 These types of gifts are trending nowadays. Personalized mugs, paintings, jewelry, bedding or accessories. Personalized gifts make a girl feel amazing as it is especially for her. Buying a personalized gift has become the easiest thing. There are so many outlets as well as online stores, which make personalized gifts. Choose the best one or consult with your trustworthy friends about some good outlets or online stores. To make it more special for her, keep a beautiful note inside your personalized gift.
17. Spa Day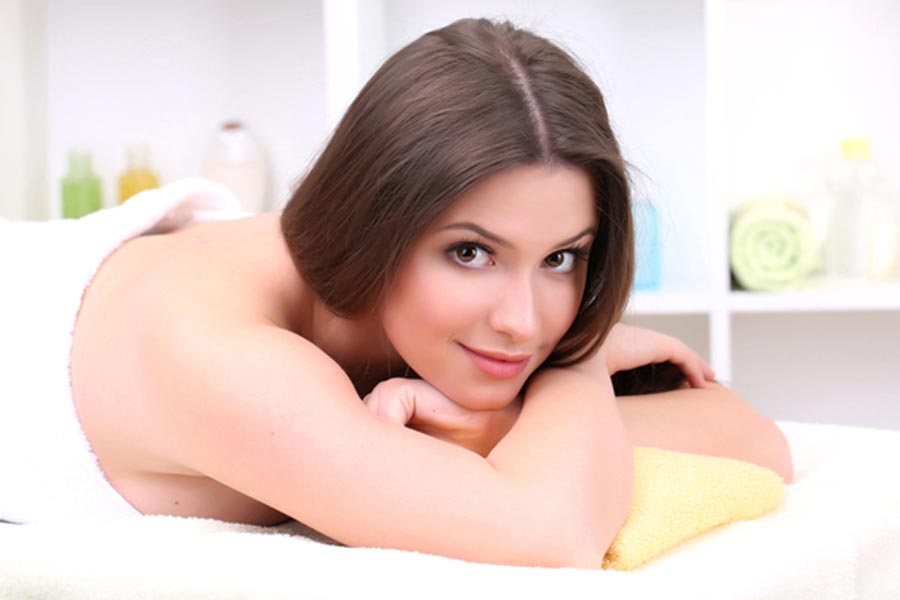 In our day to day life, we rarely get time to relax. Make it a relaxing day for her. Book an appointment for a spa with her. It is a unique way to spend time with your girlfriend on her birthday, in a more relaxed way. By doing this, she will feel unwounded and will not even miss the birthday wish calls from the people. The spa will make her rejuvenated and youthful for her big day. It will show that how much you care about her health.
18. Gift Hampers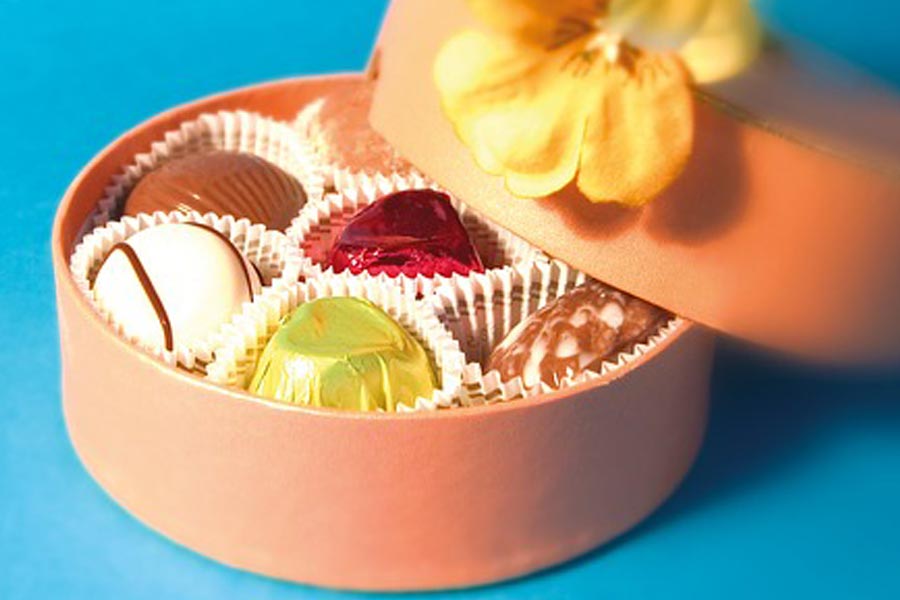 Choose all the best goodies for her and make a gift hamper out of it. You can also go to her favorite brand of cosmetics or bathing products and select her beloved items. In my opinion, Body Shop has the best gifting options and hampers. Their products are really effective and worthy. Try gifting a hamper, which includes body lotions, moisturizers, soaps, body butter, and perfumes. Make a cute gift basket out of it which includes her favorite things and she will be the happiest person on earth.
19. Tickets Or Vouchers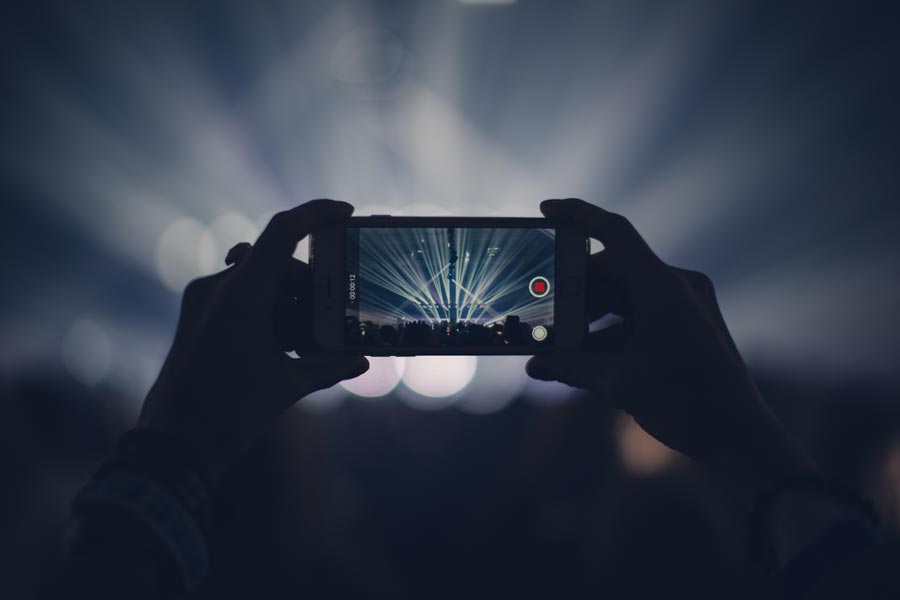 You must be knowing her favorite stars. Suppose a concert of her favorite star is going to happen in your town, try to buy those tickets and make her feel out of the world. If she likes watching matches or play, you can book a ticket to the most romantic play, so that both of you can spend some quality time together.
If you do not know each other well or if your relationship is new, try to gift her a voucher. It will make her choose the best dress, the best hamper or the best accessories of her own choice. Make sure you check the validity of the voucher before gifting it. Generally, the validity is minimum six months, so she will get enough time to choose the perfect gift for her.
20. Romantic Holiday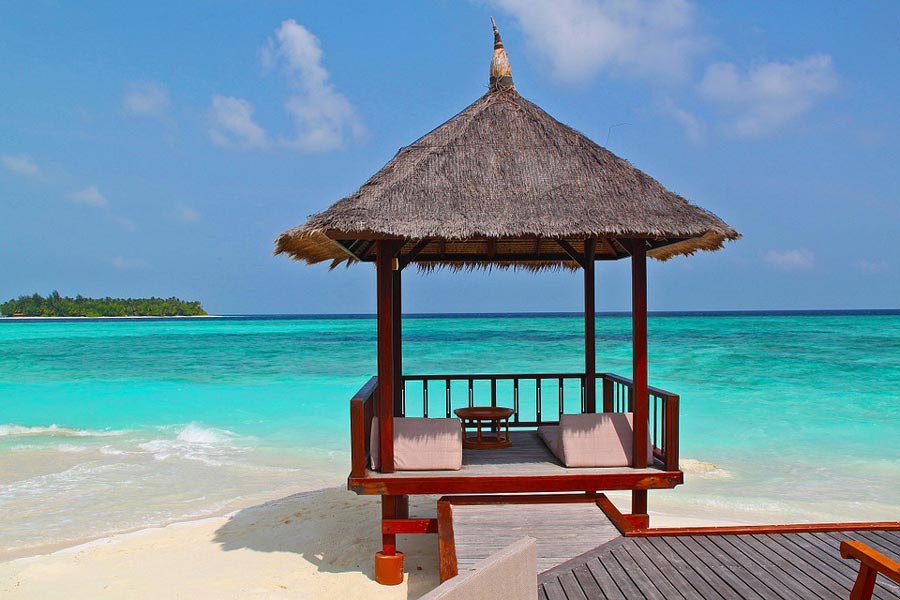 Last but not the least, in any form, a holiday is one of the perfect birthday gift ideas for girlfriend. All she needs is your valuable time and a relaxing holiday, away from the daily routine. Now quality time in the comfort can be spent at home as well, but a holiday gives the girl friend the opportunity to take a break from the monotony of everyday life and spend time with you in a relaxed atmosphere.
A two day, one last weekend in a country house or what you can do for her that will always be grateful. A place where she always wanted to go or a place you've always wanted to take her. The idea is that both of you should get some precious moments to be together.