Dads are a blessing to each one of us. Some of us have the fortune to spend each and every second of our lives with them and some of us don't. So isn't it amazing that there is a special day to celebrate how awesome your dad is. If you live with him, use this opportunity and pick a gift from our list of best gifts for father's day and make him feel appreciated and if you don't live with him, use this opportunity to tell him how much you miss him. Or just get him something cos you didn't get him anything for his birthday or just cos he is awesome.
50. Glitter Bomb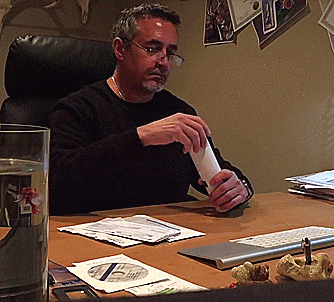 Price: $23.99
The best part about getting a gift for your dad on father's day is that it doesn't have to be something special or great, it could just be something to remind him that you miss him or something to just tell him that he is loved. Considering that, this glitter bomb would be just right to remind your dad that you miss the fun you used to have with him. If you feel that this would not be enough, you could accompany this with any other gift from our list of best father's day gifts.
49. Liquor Log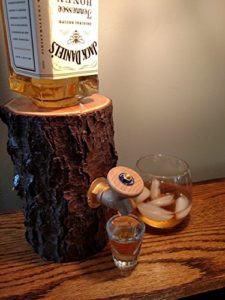 Price: $119
At your dad's next party, let him get a host of compliments for this hand made liquor dispenser. And the best part about this being handmade is that there are no two dispensers that look alike. So your dad can boast about his without a doubt. It has a classy finish to it.
48. Multi-Tool Box of Wonders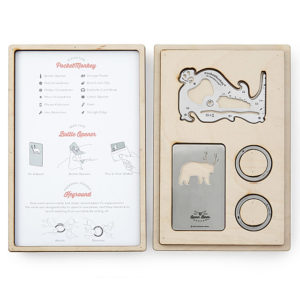 Price: $40
If your dad is a man of tools and loves fixing things around the house, then this is the perfect tool box for him. He can even carry it around in his pocket and save the day when someone needs it.
47. HUDWAY Glass
Price: $49.95
This glass is an accessory to your dad's smartphone. This just reflects the content of your phone screen on your windshield as a heads up display (HUD). This is very innovative and your dad will love it if he is constantly on the road using Maps to get from one place to another.
46. Bed Climate Control System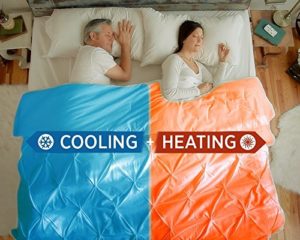 Price: $869
If you want your dad to feel like he is sleeping in heaven, get him this amazing climate control system. This comes with two wireless remotes and an app that you can install on any smartphone to control the temperatures of your bed. This is the best gift on our list of best gifts for Father's day.
45. Grand Tour Dual Time Watch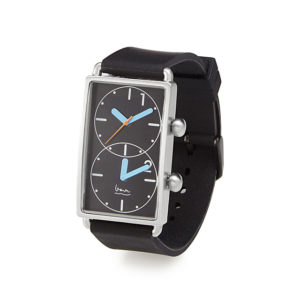 Price: $149
If your dad lives in another time zone or keeps travelling to other countries on business, get him this watch with two dials so he can keep track of the time and home. This is an extremely useful gift if your dad keeps travelling to and from different time zones.
44. Emergency Escape Tool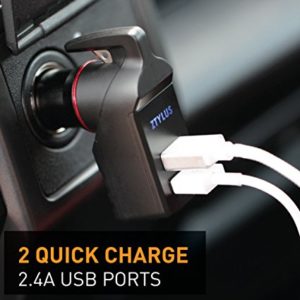 Price: $19.99
This is something you can give your dad just because you want him to be safe. This is an emergency tool that can normally be used as a USB port in your car. But in case of an emergency this is what will save your life. In case you are stuck in your car and cannot get out, you can use this to break the windows or to cut your seat belt off. It is a known fact that your seat belt could get jammed during a crisis.
43. Personal Fishing Boat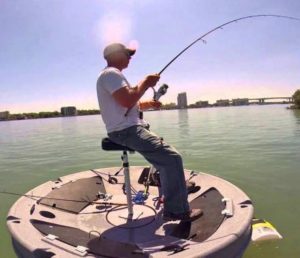 Price: $1499
If your dad enjoys fishing and goes on fishing escapades every weekend, this would be the best gift for him. Probably the most expensive gift on our list of best father's day gifts, this gift will enable your dad to take those fishing trips all by himself on a stable and classy boat.
42. City Map Glass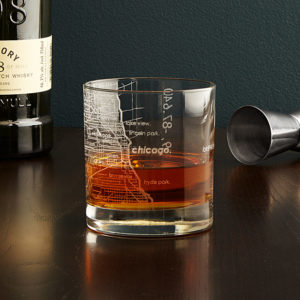 Price: $14
If you and your dad get to have an occasional drink together and you often find your dad going further down the memory lane with every sip he takes, then this gift would be perfect. This glass has the map of the city so your dad can point out the streets through which he got chased as a kid.
41. Beverage Chiller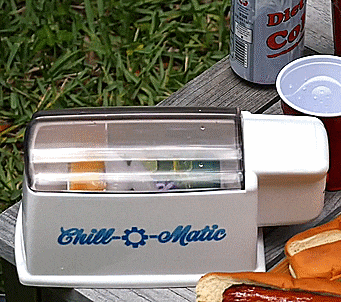 Price: $25
If you see your dad complaining about drinks not being cold enough when you buy them from the store or when you serve it to him, this gift would ensure that his drink is cold. This only take 60 seconds to chill any drink.
40. Wine Gun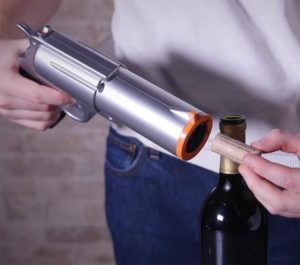 Price: $39.99
Get your dad this gift from our list of best father's day gifts so that he can just pull the trigger to open a bottle of wine and treat himself to a fine evening.
39. Personalized Socks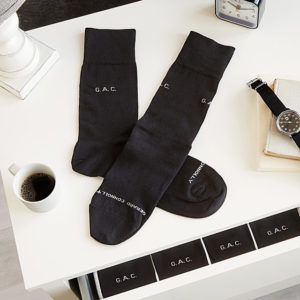 Price: $50
This gift will definitely let your dad know that he is in your thoughts. This set comes with five pairs of socks. You can customise the socks to say your dad's name, just his initials or even just random phrases. Your dad will smile every time he puts socks on.
38. Drop Stop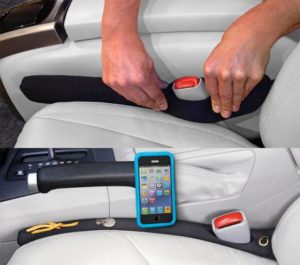 Price: $19.99
If you find your dad dropping his phone in the gap between the seats while he is driving or just simply travelling in the car, get him this drop stop. This is will hold the phone to the sides of the seat and prevent it from falling. But make sure you follow the instructions to set it up for your dad.
37. 
Dual Doggie Pet Leash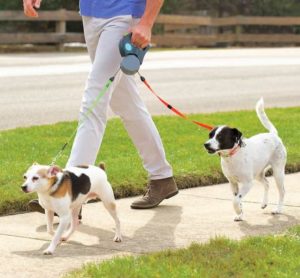 Price: $36.96
If your dad owns two dogs and has a hard time walking them everyday, you should save him from his misery by getting him this item from our list of best father's day gifts. These two leashes extend up to ten feet each and each leash can support up to 50 lbs.
36. Eye Glasses Holder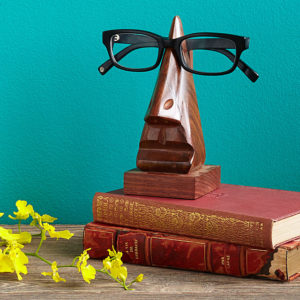 Price: $18
You should get your dad this, if he wears glasses. Seems pretty obvious, right? This will be a classy addition to the bedroom if your dad has the habit of reading every night or to the patio if your dad reads the morning paper everyday under the glistening sun. The product has a lovely finish.
35. Travel Iron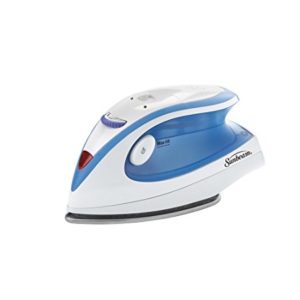 Price: $17.99
If your dad is fussy about wrinkly clothes and unkempt hair and is always smartly dressed and travels a lot, this would be his perfect companion on all the trips he takes. Every time he presses his shirt while he is travelling, he will think of you and bless your soul for getting him this.
34. Handpresso Auto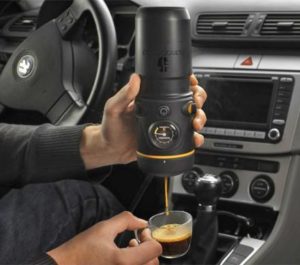 Price: $189
If your dad loves coffee and is always moody if he does not get is morning dose of coffee, this would be ideal for him. Especially if he often has to choose between being late to office and having his morning cup of coffee.
33. Couch Arm Table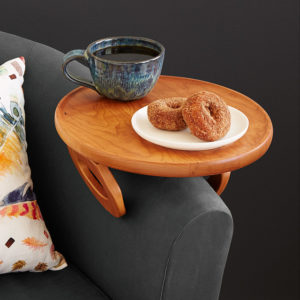 Price: $135
This is an accessory for your dad's sofa or recliner. If your dad has a favorite spot on the sofa that he does not like to get out of for anything, this couch arm table will hold everything that he needs. His snacks, beer, or even just water.
32. Pie in the Face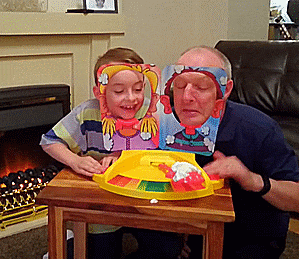 Price: $19.82
If you and your old man enjoy and occasional game and don't mind having to wash yourself after, this would be a good gift. This will remind your dad that you enjoy playing with him and that you would probably do that rather than hanging out with your friends.
31. Security Camera Robot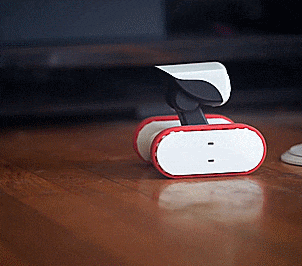 Price: $179
If your dad loves to know everything that happens around the house, especially if no one's at home get him this robot that he can control with an app on his phone.  This will make you feel like you are home, giving you complete visibility, thus, making you feel safe.
30. Whiskey Wedge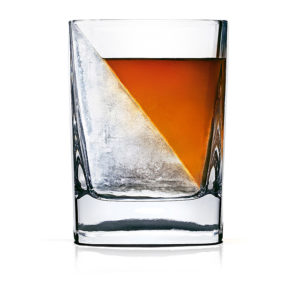 Price: $17.95
If your dad keeps complaining about his drinks getting diluted because of ice cubes and wishes that he could keep his drinks cool through some other way, get him this whiskey wedge so he can keep his drink cool cos this has a separate compartment for ice and so the melted ice will not dilute his drink.
29. Foldable Rocking Chair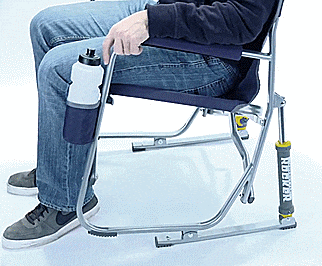 Price: $81.99
If your dad likes to relax on a rocking chair with a drink, this is a perfect gift. If your dad is the outdoorsy type, he can also take this chair while he goes camping and such.
28. FitDesk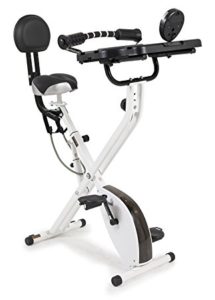 Price: $299.99
If your dad works all the time and does not have time for the gym and cribs about it, get him this fitdesk so he can work while he works out.
27. Baseball Bat Bottle Openers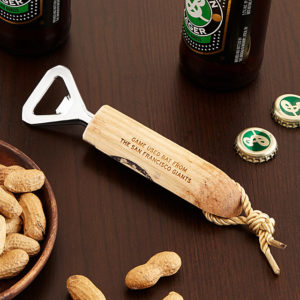 Price: $115
These are real baseball bats and they even have marks from when they were used to play. This will remind your dad about when he used to play or when he saw his favorite match. Give this to him if he is a fan.
26. Ball Maze Drinking Glass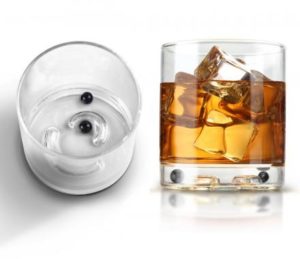 Price: $10.75
With this glass, your dad can try to get the balls in the maze while he is having a drink or while he is waiting for a drink. Either way, this glass is a fun way for him to down his drink.
25. Interlocking Dividers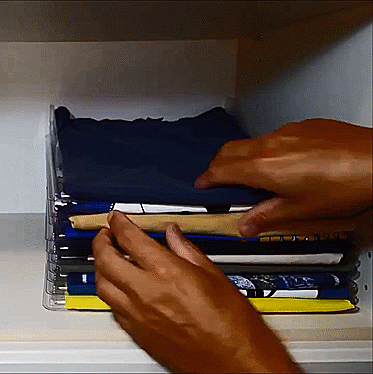 Price: $22.99
If your dad likes everything to be arranged in a neat and orderly manner, get him a couple of these to stack all his clothes neatly. This should easily hold twenty t-shirts. This is a blessing in disguise for those who like everything to be arranged neatly.
24. Glow In The Dark Tent Rope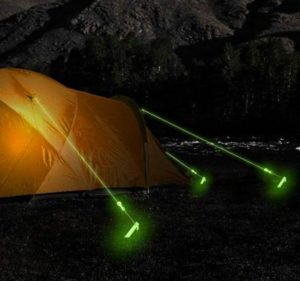 Price: $10.30
This may seem like a very small gift but if your dad goes camping often, this is a gift that he will appreciate. All campers know the pain of tripping on tent rope when they get out of the tent at night. So save your dad from the pain of tripping over.
23. Beer Cap States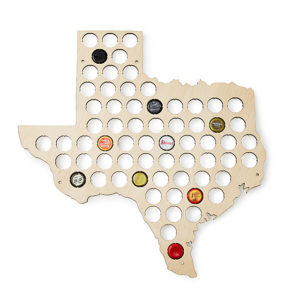 Price: $35
If your dad is a huge collector of beer bottle caps, this will be the perfect gift from our list of best gifts for father's day. This comes in the shape of many countries and your dad can neatly stack all his beer bottle caps. This can adorn the wall in his living room or even in his office.
22. Biaggi Zipsak Microfold Suitcase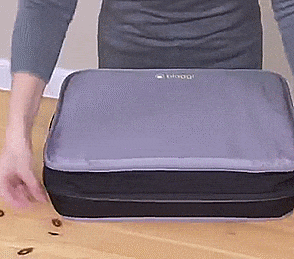 Price: $99.99
If your dad travels often to other countries and comes back with a bag full of stuff for you, you should get him this to make it easier for him. He can carry this like a suitcase and convert it into a huge bag and fill it with goodies for you.
21. Zero G iPhone Case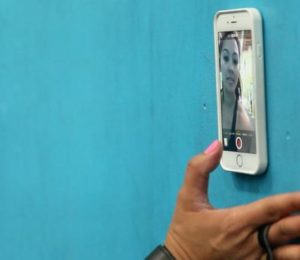 Price: $29.99
If you frequently video call your dad on FaceTime or Skype and your dad finds it difficult to hold the phone at eye level at all times, get him this case so he can stick the phone to any surface while he talks to you. He can also use it while driving if he needs maps or anything else.
20. Gun Concealment Furniture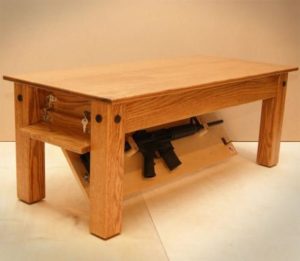 Price: $119
If your dad owns guns, he cannot keep it where people can easily find them as kids may get their hands on them and end up hurting themselves. So this furniture can help him hide them and use them just when it is necessary.
19. Magnetic Decision Maker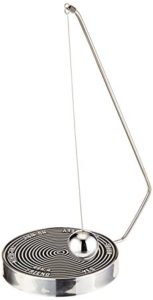 Price: $8.45
If your dad has a lot of decisions to make and breaks his head with particularly trivial decisions, let him use his decision maker to make the small decisions for him so that his stress is relieved.
18. Himalayan Salt Lamp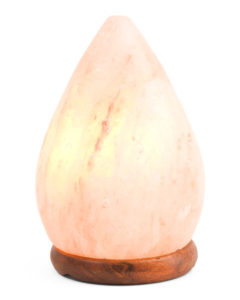 Price: $14.99
If your dad appreciates unique items like this, get him this tear drop shaped lamp to keep at his bedside. This lamp is made from himalayan salt.
17. Travel Pillow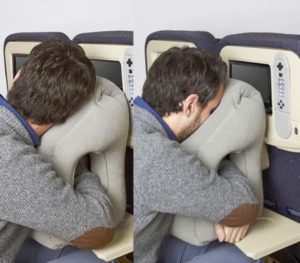 Price: $19.99
If your dad travels a lot for business and has no time for sleep because of jet lags and just too much work, get him this very comfortable travel pillow so that he can catch up on some lost sleep during flights. This is an inflatable travel pillow.
16. Beeropoly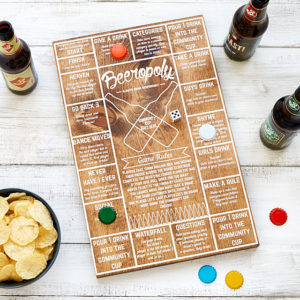 Price: $35
If your dad is the fun type, get him this really fun drinking game that he can play when his friends come over or even with family if they are up for some fun drunk singing and dancing.
15. 
Gardening Hand Tool Set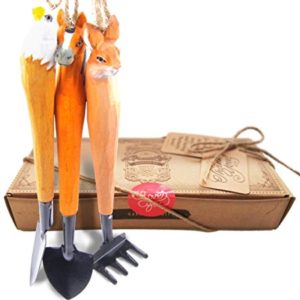 Price: $12.99
If your dad is into gardening and spends all his weekends mowing the lawn and trimming the bushes, he would love this gift the most from our list of best father's day gifts.
14. WIZSLA Magnetic Wristband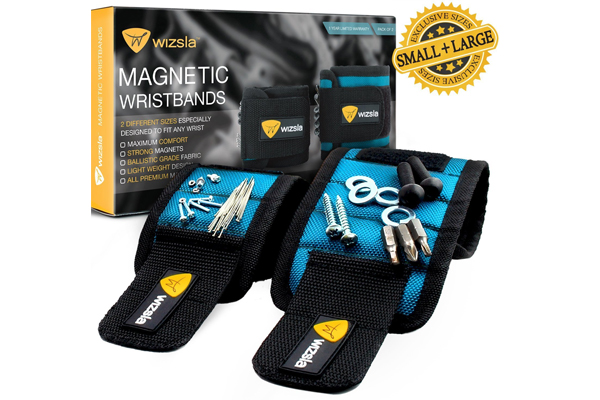 Price: $16.99
Your dad can wear this wristband on his wrists while he is working with tools around the house. With this magnetic band, all nuts and bolts will stick to it and so, your dad does not have to call anyone to help him.
13. SURKER Electric and Waterproof Rotary Shaver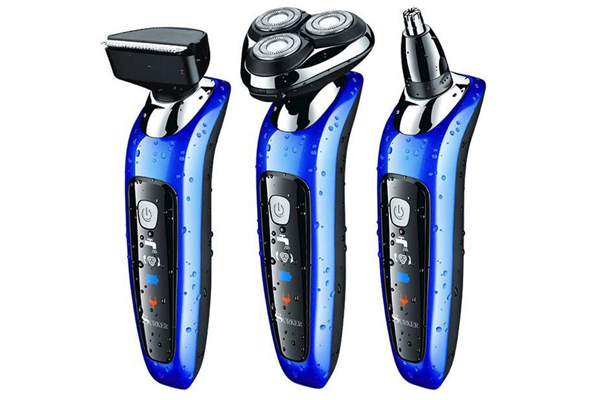 Price: $39.98
Let your dad groom his beard in style with this kit. He can also trim his nose. This is a very useful kit and your dad will love you for gifting this to him this father's day.
12. Fit Bit Zip Wireless Activity Tracker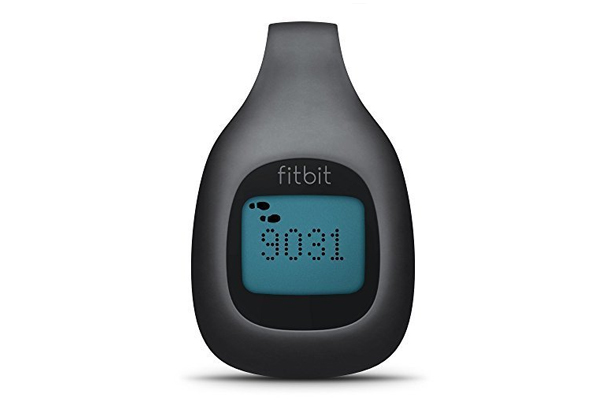 Price: $47.98
For a dad who is always on his toes, this device will help him keep track of the steps he takes and the calories he burns. This is an ideal gift to ensure that your dad always stays in the pink of health.
11. Wave Men's Waterproof Shoes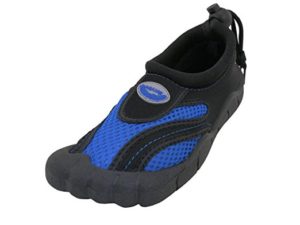 Price: $20
If your dad is outdoorsy and spends most of his time on varied terrains, get him his waterproof shoes cos no one likes wet feet in wet socks. Let your dad have a comfortable trip with these shoes.
10. QardioArm Wireless Blood Pressure Monitor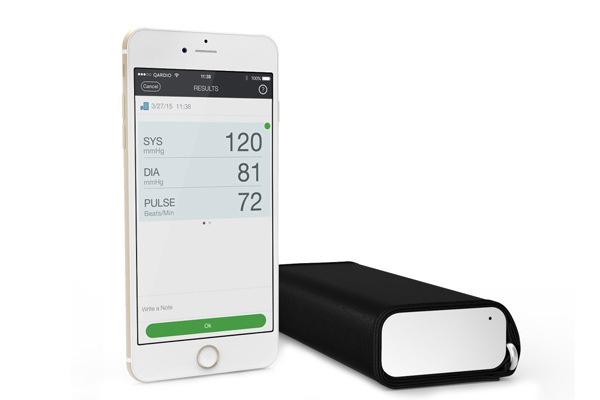 Price: $85.33
If your dad's blood pressure is a huge roller coaster ride, then help him keep it in check with this Blood Pressure monitor that he can use from the comfort of his home.
9. "Best Dad Ever" T-shirt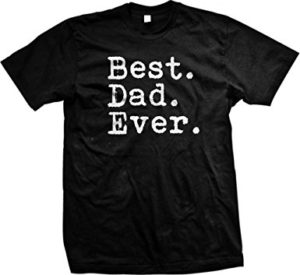 Price: $17.99
Do you tell your dad often that he is the best dad ever? If not, let him know by getting him this. And even if you do tell him, get him this so the rest of the world knows that he is the best.
8. Hynes Eagle Laptop Messenger Bag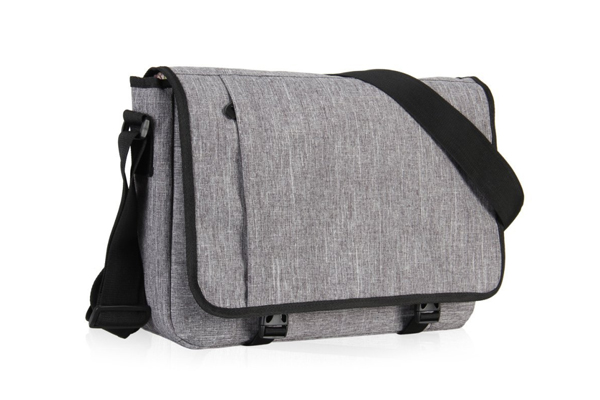 Price: $29.99
If your dad goes to work everyday with a laptop and many other gadgets, get him this bag that is light weight and comfortable to carry. The insides of the bag are padded and so that the gadgets inside are protected from bumps and falls. It also has a lot of pockets and compartments to store all of his stuff.
7. Powerfly Echo Solar-Powered Backpack Powerbank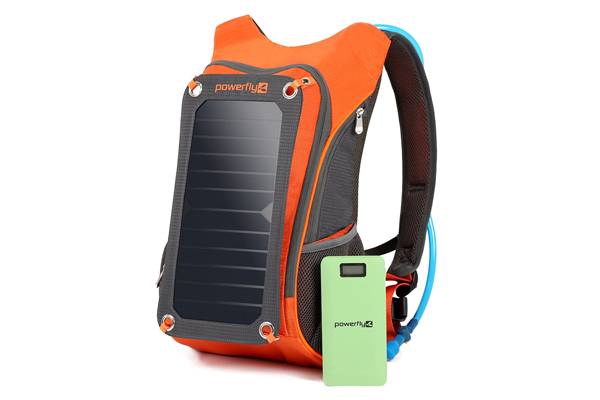 Price: $75.95
This backpack has a solar panel and just has to be left under the sun to get it charged. This panel will in turn charge other devices. It also comes with a power bank with super fast charging ports.
6. Alfamo Cooling Towel for Sports, Workout, Fitness, Gym, Travel and more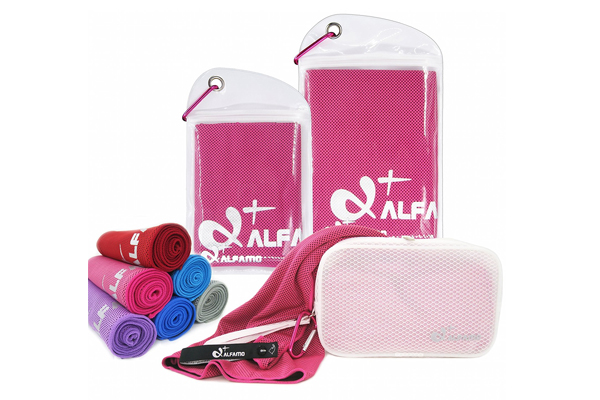 Price: $10
If your dad sweats a lot after working or working out, this towel will give him instant cooling sensations. He will bless you every time he gets back from a run and puts this towel on his face.
5. MIER Barrel Travel Sports Bag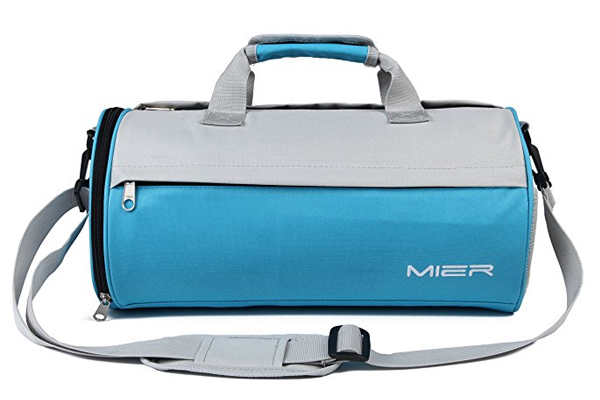 Price: $17.99
Your dad can now carry all of his gym necessities and personal belongings in this travel sports bag that is just right.
4. Aleader Men's Running Shoes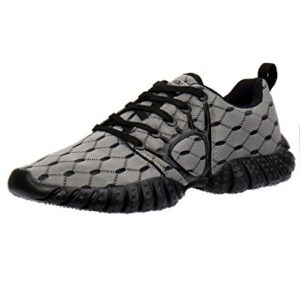 Price: $30
Your dad will continue staying fit with these very stylish and comfortable pair of running shoes. His morning runs will be better with these shoes and he will tell you so himself. He may even start running on Sundays.
3. Buffalo Games Signature Series: Cinque Terre 1000-piece Jigsaw Puzzle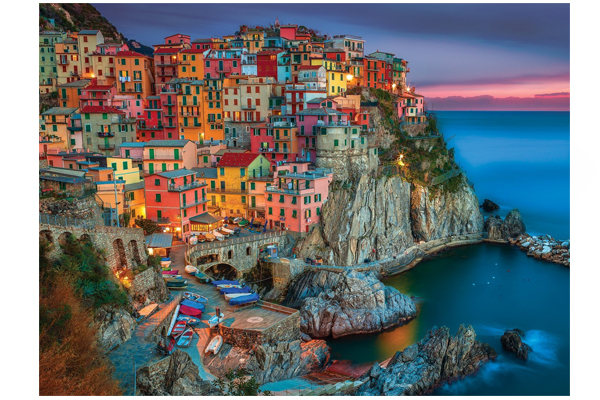 Price: $13.63
If your dad has retired and has a lot of time on his hands, get him this puzzle so he can while his time away while putting his mind to use.
2. Camera Lens Coffee Mug 24-105 mm & 16gb USB Flash Drive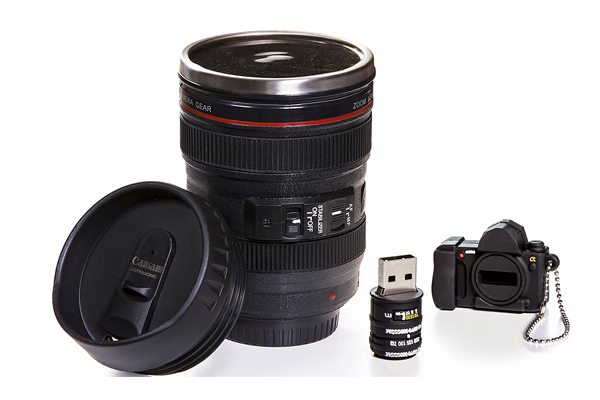 Price: $16.83
If your dad loves photography or is a photographer, get him this coffee mug that looks just like a camera lens. He may even mistake it to be his lens when he sees it on the table.
1. Foot Massager Roller 
Price: $14.95
This item is first on our list of best gifts for your father on father's day cos who doesn't love a massage after a long day? And this massager also relieves foot, heel and arch pain all at once. You have no idea how relaxed your dad is going to be when he uses this. So this father's day give him the gift of relaxation.