It can seem impossible to get in your boss' good books. But it really is not. You will just have to know what they appreciate and what they don't. And if your boss appreciates gifts, or you are on informal terms with them, a gift can always help improve your relationship with him or her. But make sure your boss does not consider it a bribe and give you a hard time about it. It is always better to consult with a colleague you can trust. But once you have got all these things sorted, we have a list of some great gifts that you can give your boss.
75. Multi-Tool Box of Wonders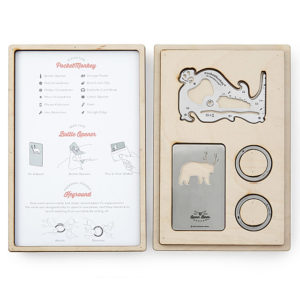 Price: $40
This is a tool kit that makes the owner braced to face anything. A beer bottle that cannot be opened, or a stuck drawer, anything that requires an additional tool can be taken care of by this tool kit. Gift this to your boss to equip them to face anything.
74. GUCCI Key Case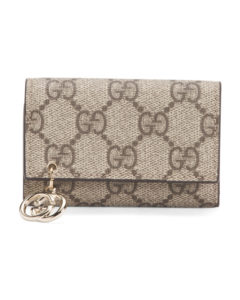 Price: $229.99
If you see your boss often juggling with a million keys in her hand, get her this beautiful Gucci key case that will look so chic. Especially if your boss is a sucker for these elite brands, she will really appreciate your gift.
73. Handsome Man Grooming Can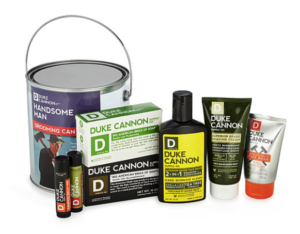 Price: $75
If you see that your boss is a little bit conscious about his looks and spends a lot of time in front of the mirror, this grooming kit will be the ideal gift to impress him. And this kit will help him improve his looks so much that you will definitely be employee of the year.
72. Rose Gold Chalcedony And Diamond Ring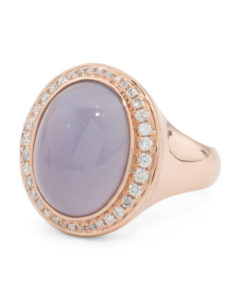 Price: $1299.99
If your boss is very special to you or if you feel that your boss could become someone very special to you, get her this beautiful 14k Rose Gold Diamond ring and you will be special to her too.
71. Rock Bottom Glass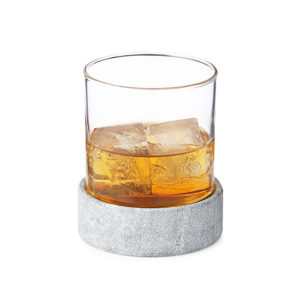 Price: $25
This rock keeps your drink cold even without ice. If your boss is the kind of person who hates having to finish his drink super fast before the ice cubes melt and dilute his or her drink, this gift is perfect. The rock has to be put in the freezer for however long you want and then it can be used to keep your drink cool.
70. Himalayan Salt Lamp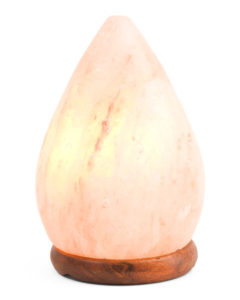 Price: $14.99
Gift your boss this extremely beautiful lamp made from himalayan salt. This lamp is shaped like a tear drop and if your boss is someone who appreciates unique items like this, get her this salt lamp.
69. Grand Tour Dual Time Watch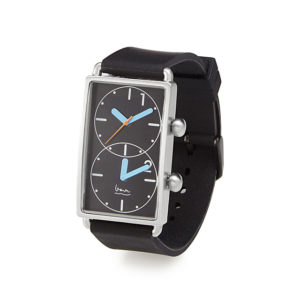 Price: $149
If your boss often travels to other countries in different time zones, then this watch will be the perfect gift for him. The design of the watch makes it easy to use and keep track of the time back home.
68. Leather Passport Holder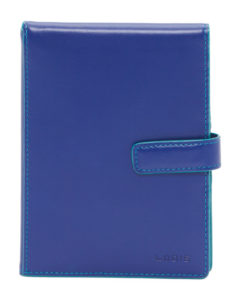 Price: $19.99
If your boss often travels abroad for work or for pleasure, get them this cool passport holder to store their passports, boarding passes and other travel essentials safely.
67. New York Times Custom Birthday Book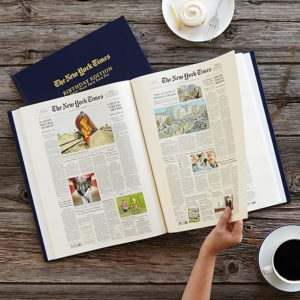 Price: $99.95
If your boss is the kind who always discusses the morning paper with you, you have to gift them this. This is a collection of the front pages of New York Times from each year since their birth. It is also personalized with their date of birth and name and comes with huge library book kinda binding.
66. Waterproof Powerbank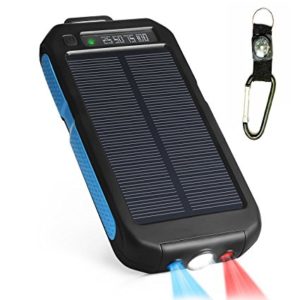 Price: $25.99
This powerbank comes with 300,000 mAh. The powerbank is both dust and water proof. This powerbank is also compatible with all mobile devices. If you notice your boss always complaining about no battery on their phones, this would be a much appreciated gift for them. This is probably one of the most useful gifts on our list of best gift ideas for your boss.
65. City Map Glass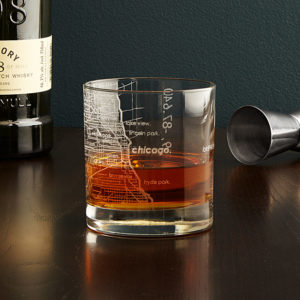 Price: $14
If your boss is the kind who loves going down the memory lane and recounting his childhood adventures every time he has a drink in his hand, this gift would be ideal. With a map of the city, this gift would help him show you the actual streets in which he ran around as a kid.
64. Floating Globe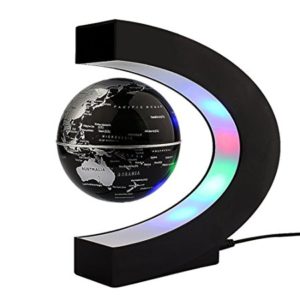 Price: $19.99
This object will be a beautiful and mysterious addition to your boss' desk or shelf. The ball is held mid-air because of the magnetic field around the ball and the magnetism radiating from the stand. The forces act against each other, therefore holding the globe in place.
63. Beeropoly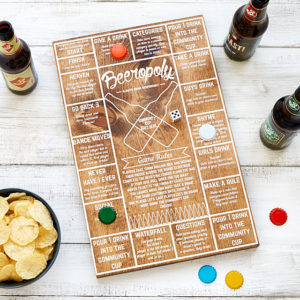 Price: $35
This is a really fun drinking game for a really fun boss. It would be better to start the game after a couple of drinks or you can get drunk as the game proceeds. Through the course of the game you and your game mates will be performing some fun activities and you guys may also have to showcase some drunk dance moves. So, break a leg.
62. Magnetic Decision Maker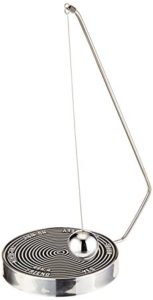 Price: $8.45
Relieve stress for your boss by gifting her this magnetic decision maker. Instead of breaking her head with trivial matters, she can leave the decision to this decision maker. All you have to do is hold the ball away and then leave it. It will make your decision for you.
61. Personalized Whiskey Barrel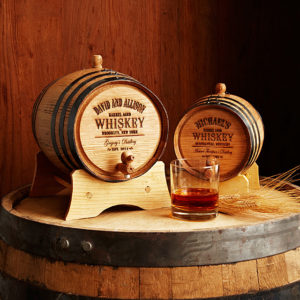 Price: $85
This barrel will cause your whisky to age to a perfect flavour. It is the ideal gift for whisky lovers. But make sure your boss follows the instructions on the manual before he starts using the barrel. There are also different variants at different prices starting from $85 for you to choose from.
60. 
Magnetic Desktop Sculpture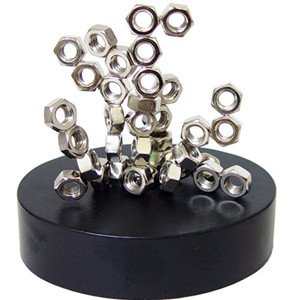 Price: $12.99
Gift your boss this desktop sculpture that comes with a pack of nuts that can be arranged to form or build anything. It will add classiness to the desk and is also a great way to kill time when you are too stressed to handle work or just upset.
59. Personalized Socks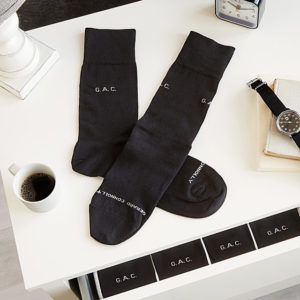 Price: $50
If you and your boss are not entirely on friendly terms and you are looking for a neutral, yet nice gift, this could be what you are looking for. These pairs of socks can be personalized with the initials of your boss' name or with their name itself or with even a random phrase or quote. The package includes five pairs.
58. Best Boss Ever Glass Coffee Mug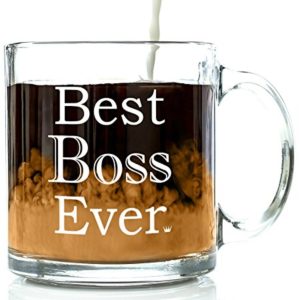 Price: $16.87
Let your boss know that they are doing a good job with this simple coffee mug. Sometimes, your bosses also need to feel appreciated so that they also feel motivated to work each and every day.
57. Scotch Infused Toothpicks Gift Set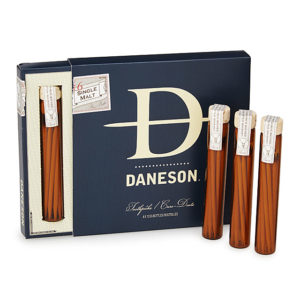 Price: $35.95
If your boss enjoys the flavor of liquor in everything, he will definitely appreciate this. The set comes with four glass vials with twelve tooth picks in each vial. The picks are made from forested wood soaked in fine single malt scotch.
56. Best Top Mini Basketball Bean Bag Game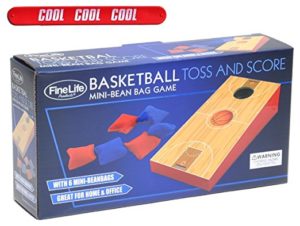 Price: $17.95
This is a fun game that you can gift your boss. It can be kept in office and everyone can play during breaks. It's a lot of fun and a great way to relieve stress during work. It comes with a complete kit containing six mini bean bags and an elevated court.
55. Deep Sea Sand Art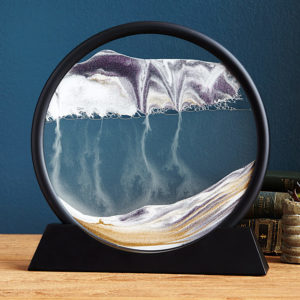 Price: $85
This is ideal to keep on a desk, a shelf or anywhere that would catch your boss' eye. The sand flows into deserts, mountains and valleys never flowing the same way twice. The patterns created are beautiful and one would love flipping it over and admiring it all the time.
54. Airplane Globe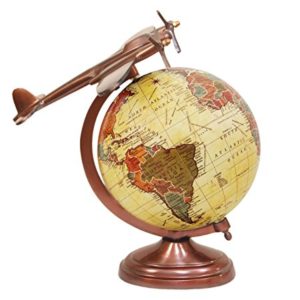 Price: $89
This globe is the perfect desk accessory for your boss. Especially if your boss travels often and enjoys it. This will be a classy addition to your boss' desk. This is one of the best gifts on our list of gift ideas for your boss.
53. Baseball Stadium Blueprints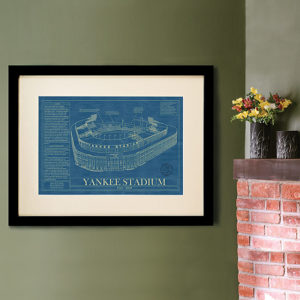 Price: $185
If your boss is a baseball fan, gift them this blueprint of the stadium at which they witnessed their favorite match and make them relive the memory and experience the rush they felt during the home run.
52. Boss's Day Tumbler Gift Assortment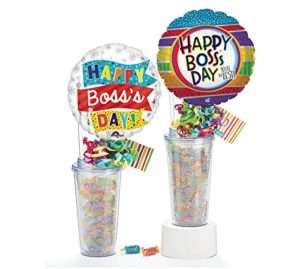 Price: $99.55
This is an ideal gift to brighten up your boss' day. The tumbler contains loads of candy and ribbon curls. Enough to put a wide smile on your boss' face. This is one of the sweetest gifts on our list of gift ideas for your boss.
51. PhoneSoap Smartphone Sanitizer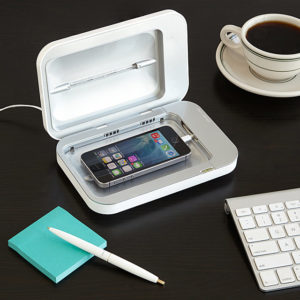 Price: $19.95
If your boss is a clean freak or a germophobe, then this is an ideal gift for them. Everyone knows that a phone is a breeding ground for all forms of germs and bacteria. And it is probably the only device we carry around with us all the time and hold in close proximity. This sanitizer will make sure your phone is germ free when you place it inside this dish.
50. 
THE BOSS Teddy Bear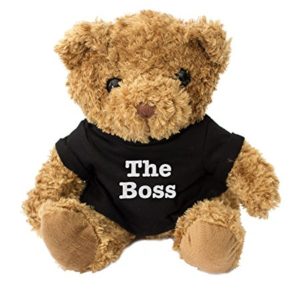 Price: $29.95
Gift your boss this cute little teddy bear that can adorn their desk or their shelf. But make sure your boss has a thing for teddy bears. No woman would hate teddy bears, so if your boss is a lady, you can be quite sure that she will find the teddy bear really cute but if your boss is a guy, I would stay away from the teddy bears.
49. 5 in 1 Tool Pen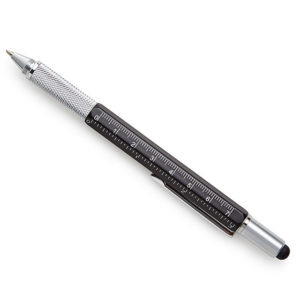 Price: $25
This pen has the 5 most essential tools that you may need. It has an obvious pen with a clip, screwdriver, a smart devices capacitive touch stylus, a ruler and a bubble level. This pen would be handy to anyone. So you simply can't go wrong with this gift.
48. 
Gardening Hand Tool Set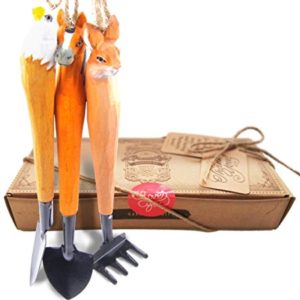 Price: $12.99
If your boss spends her weekends watering her plants and tending to her garden, this would be an ideal gift for her. This gardening tool kit comes with four tools to help ease the tedious process of gardening. But do not get this for your boss if you are not sure if she does gardening or not.
47. Make Your Own Hot Sauce Kit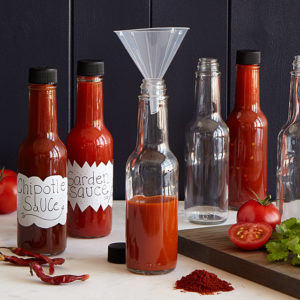 Price: $34.95
If your boss is the barbeque type, get him this without a second thought. The kit has all ingredients including different types of peppers, vinegars and even brown sugar that you can mix according to instructions or your own recipe to produce your own sauces and store them in glass bottles with appropriate labels that are also part of the kit.
46. Speed cube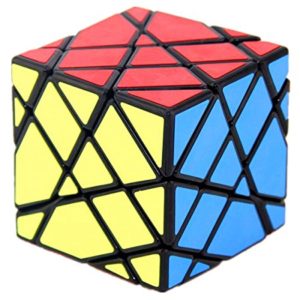 Price: $22.99
If your boss is a smart genius, and you know that he or she is into stuff like this, they will love this cube. This will help them pass time in office or just keep their mind away from stressful office matters.
45. Beer Cap States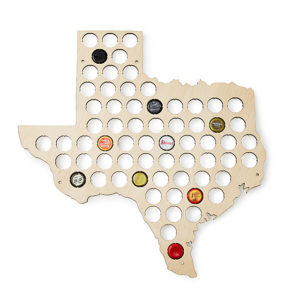 Price: $35
If you know that your boss is a beer bottle cap collector, just go aead and order this. Even if there is no occasion. Your boss will be very impressed. This board can be hung anywhere and can securely hold all the beer caps to form a beautiful state. There are also many other state options that you can choose from.
44. 
The Book of Money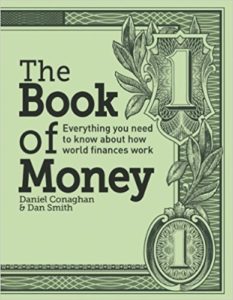 Price: $19.18
If your boss reads motivational books and success stories and is driven by success, money and fame, they will love this book. Gift your boss this engaging and interesting book to keep them going.
43. Inconsequential Dilemmas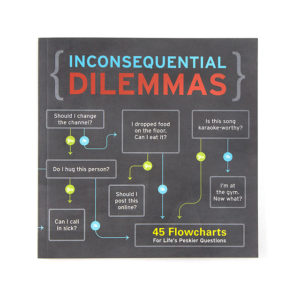 Price: $16
This is a lovely reference guide that uses the ability of flow charts to make taking life's not-so-important decisions much more easier. Simply look at this flowchart to know the possible outcomes and consequences of your petty actions. This is for the boss who wants to think everything through.
42. Art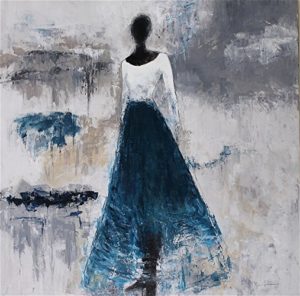 Price: $3550
If your boss is the kind who appreciates and has to time for art museums and all of that during weekends and you feel like he or she os completely worth all the money, you should get your boss this amazing piece of art. This is probably one of the most expensive items on our list of great gifts for your boss.
41. Whiskey Wedge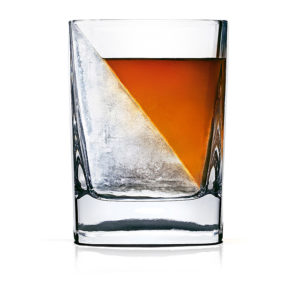 Price: $17.95
This glass keeps your drink cold without the worries of ice cubes melting and diluting your drink. If your boss does not enjoy a diluted drink and you hear him complain about it, get him this. This glass has a silicone wedge that has to be filled with water and frozen. And when the drink is poured, the ice is separated from the drink and so it keeps the drink cold and also does not dilute your drink when it melts.
40. 
Dallas Cowboys Women's Beat Watch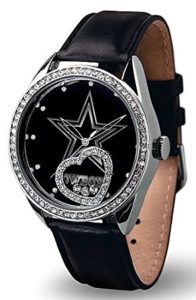 Price: $79.19
If you boss is a lady and is a sports fan, this gift would be much appreciated by them. I know it's a weird combination but these people do exist and that is why the watch exists. So gift your boss is classy yet sporty watch this season.
39. Personalized Family Member Signpost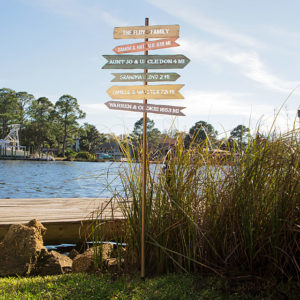 Price: $125
If your boss is a doting father or loving mother who cannot stop going on and on about their kids, this would be a lovely gift for them. This signpost can be customised to include the names of all family members and the direction in which they now live and also includes the distance between home and them. This is a lovely gift for those who love and adore their family.
38. Single Bottle Wine Tote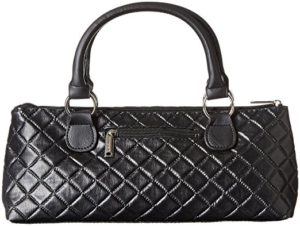 Price: $20
This is a chic and classy tote bag that will fit one wine bottle. If your boss frequently attends parties and arrives last with a bottle of wine as an excuse, then this tote is perfect for her. This tote also comes in different colors and will fit up to a standard 750 ml wine bottle or a champagne bottle.  She can also use it to carry wine to the park or to a picnic. There is a front zipper pocket which includes a corkscrew so that you can open your wine bottle whenever you want. And even if your boss doesn't want to carry wine in it, she can also carry snacks, water bottles or even lunch in it.
37. Choose Your Dog Breed Necktie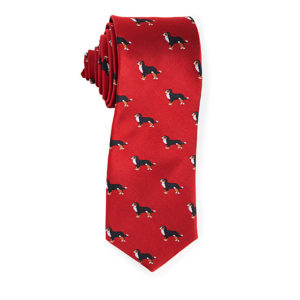 Price: $49
If your boss has a picture of his dog as a wallpaper on his phone screen and can't stop talking about how well his dog plays fetch, get him this neck tie so he feels like he is with his dog all the time.
36. Snack Gift Basket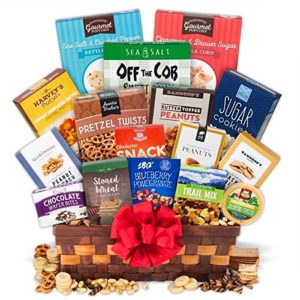 Price: $79.99
If your boss loves snacking and is a foodie, this snack basket will lift their mood up on any given day.
35. Kabob Grilling Baskets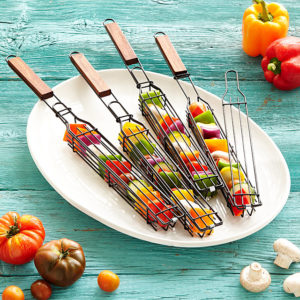 Price: $16.99
Use this to hold all your Kabobs together and cook them according to individual preferences. If your boss is a barbeque person, you should definitely get them this. It comes in a set of four.
34. Eye Glasses Holder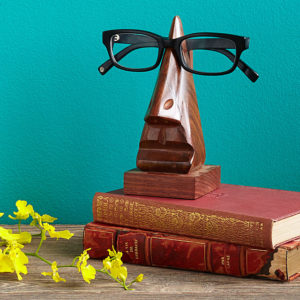 Price: $18
If your boss wears glasses or you see them walk into office with a stylish pair of sunglasses on and see them toss it on their desk, get them this hand-carved wooden eye glass holder to keep their glasses on. This'll look lovely on their desk or their shelf.
33. My Life Story – So Far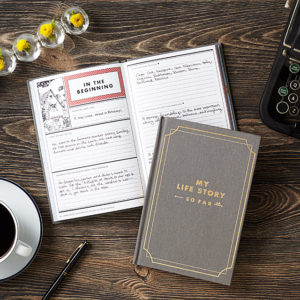 Price: $30
If your boss is the kind who maintains a journal and records important stuff with a pocket diary, this gift would be well appreciated by them. This is a journal that prompts the user to write their memories in detail. The diary is divided into nine sections and will prompt the user to describe different stages of their lives in different sections.
32. Golfers BBQ Set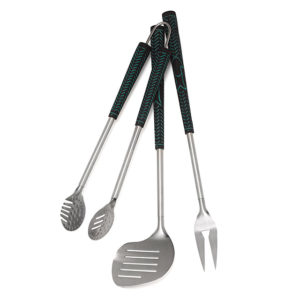 Price: $26
This barbeque set is for a boss who is into golf and also into barbeque. If your boss hosts a lot of barbeque dinners and is a golf player get them this kit which will also be a conversation starter in all of their parties and get-togethers.
31. Couch Arm Table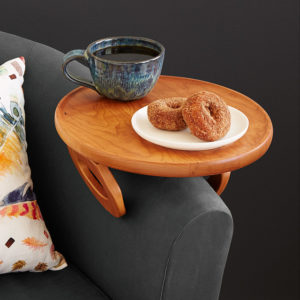 Price: $135
If your boss is the kind who spends his weekends on the couch relaxing in front of the TV, this is the perfect gift for him. This table can be attached to the arm rest of a couch or even a recliner and can hold snacks and drinks.
30. Convertible Bean-Bag Chair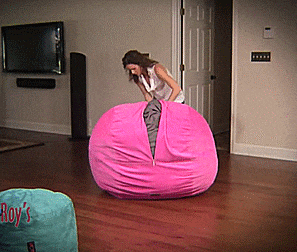 Price: $289.99
You can give your boss the pleasure of taking a nap right in his or her office with this bean bag that can be converted into a mattress that is really comfortable. So, on a stressful day, your boss will be able to just lay back and take a nap in between meetings and feel reverberated to face their next challenge.
29. Bluetooth Tracking Tag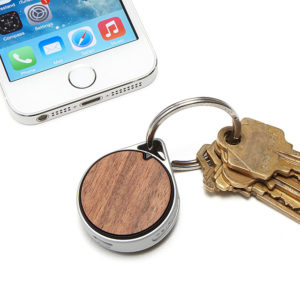 Price: $40
If your boss constantly finds themselves looking for car keys, get them this bluetooth tracking tag that can be attached to keys or anything that seems to be getting lost quite often and find them quickly with the app that is free to download on your phone.
28. PocketScan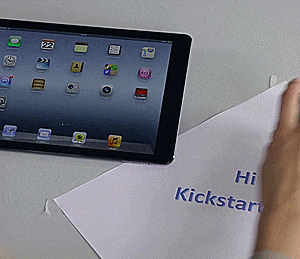 Price: $129.95
Is your boss the kind of person who carries his or her work with them on the go? This scanner will enable your boss to scan any document anywhere and view it on any device to which the pocket scanner is connected via bluetooth. They could do it at home, in a coffee shop and just anywhere. The scanner is so small that it will fit in your desk drawer, your bag or even your pocket.
27. Desktop Golf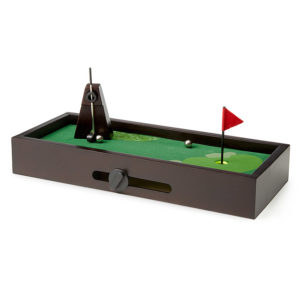 Price: $35
Does your boss need a stress reliever? Then get him this miniature golf course that he can set on his table. He can play alone while he is busy with his thoughts or even play with his colleagues and favorite employees which you could be one of if you get him this gift.
26. Phone in Bottle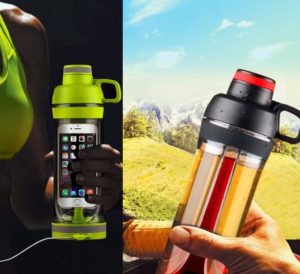 Price: $14.99
Does your boss wake up early even on Sundays to go for a run? Or does he or she head straight to the gym after work? This is an ideal gift for the workout junkie. No one likes it when their phone is jumping up and down in their pocket while they are running. This bottle has a separate compartment for your phone within the bottle into which water can't seep through and thus, it solves that problem of the jumping phone.
25. Game Used Hockey Puck Bottle Opener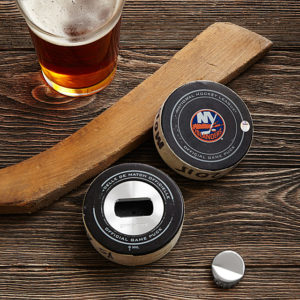 Price: $95
This is a genuine hockey puck that was used on the field. If your boss is a hockey player or a fan, you should get him these pucks that are in their retirement phase as pucks. Every time he opens a bottle with this, your boss will remember you or his time on the field.
24. Garden Tower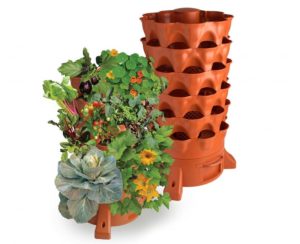 Price: $389.99
If your boss is into gardening and spends her weekends planting exotic plants, this will make for an amazing gift for her. This tower rotates and can hold upto 50 plants and guess what? The space it occupies is just 4 square feet so even if your boss doesn't live in a huge house with a white picket fence, this can be easily accommodated in their patio.
23. Bourbon Infused Coffee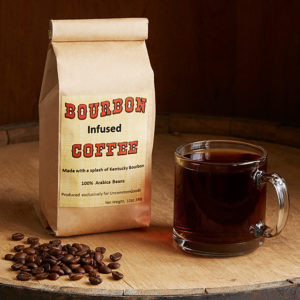 Price: $19.95
At the end of every meal, if you find that your boss is always torn between a cup of coffee and a glass of bourbon, you should make his decision easier for him by gifting your boss this pack of bourbon infused coffee.
22. FitDesk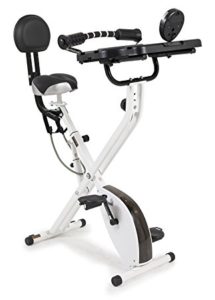 Price: $299.99
Another one on our list of best birthday gifts for your boss is for the workout junkie. If your boss loves working out or is the kind that just counts calories every time they chew something, this FitDesk equipment will be much appreciated. This will enable your boss to workout even while they are on their laptop. Perfect for the workoholic workout junkie.
21. Hard Working Man's Hygiene Kit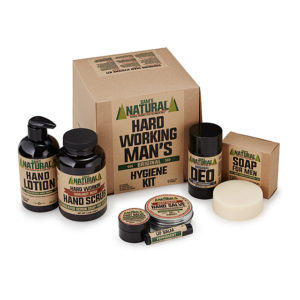 Price: $50
If your boss is the kind of guy who works on automobiles during weekends or is fascinated with building his own car or bike or just gets his hands dirty, gift your boss this hygiene kit so that he can get himself clean and fresh before a meal.
20. Camera Mount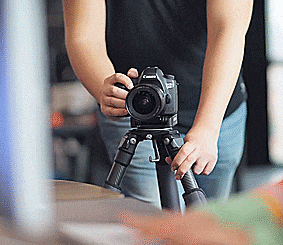 Price: $149.99
If your boss loves photography and is always found with a DSLR hanging around this neck, gift him this camera mount that helps you use your camera from any angle. This is a cool gift for anyone who owns a DSLR.
19. Baseball Bat Bottle Openers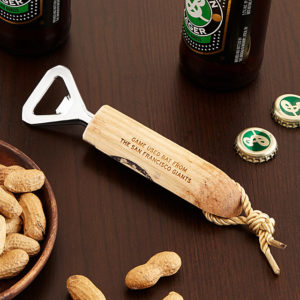 Price: $115
If your boss is a huge fan of baseball, gift him this to remind him of the days when he used to play or to remind him of his favorite match. These are genuine baseball bats and also carry a scar from their glory days on the field.
18. Travel Pillow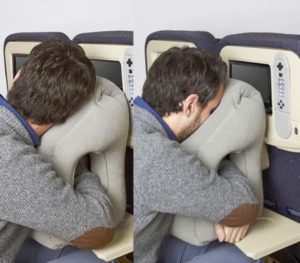 Price: $19.99
This is an ideal gift for a boss who travels constantly and only gets to catch up on his or her sleep on flights. Especially if they are travelling to and from different time zones. This is an inflatable pillow and this is as comfortable as a plane ride can get.
17. BottleLoft
Price: $38
This is a magnetic strip that enables bottles to hang from the ceiling of the fridge. If your boss is close to you and happens to complain about a lack of space in her fridge due to all the bottles of beer that her husband or she keeps buying, gift her this strip to make space in her refrigerator.
16. Camera Lens Holster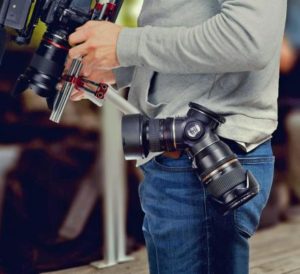 Price: $105
Another one for your pro photographer boss on our list of best birthday gifts for your boss is this camera lens holster that can be hooked onto your pants and can hold three sets of lens for the photographer who likes to jazz his pictures up by not following a pattern. Your boss can use three sets of lens at his convenience.
15. Bristle Free Grill Brush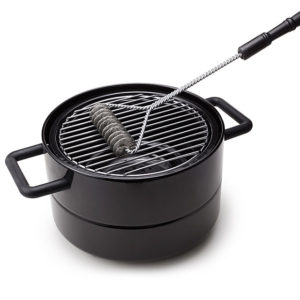 Price: $38
Another barbeque item on our list, this brush comes without bristles and will make it easier for your barbeque loving boss or his wife to clean the grill after a barbeque party. This brush makes it easier to remove the grease and food items from the grill plate.
14. Slapsee Sunglasses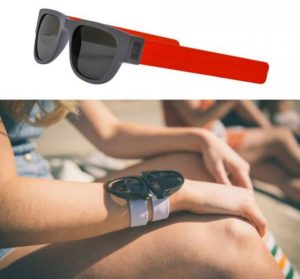 Price: $13.99
If your boss doesn't like carrying a bag wherever they go, these sunglasses can just be slapped onto their wrists when they are not using them. Ideal for a day at the beach or the park when you do not want to carry too much stuff but have everything handy just in case.
13. Spark Plug Plane Paperweight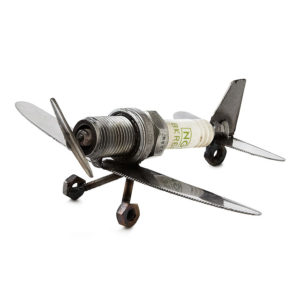 Price: $35
This plane shaped paper weight is made out of recycled items like nuts, bolts, knives and spark plugs. It is a beautiful creation and if your boss is the kind who will appreciate innovative items like this, be sure to gift this to your boss.
12. Wireless Photo Printer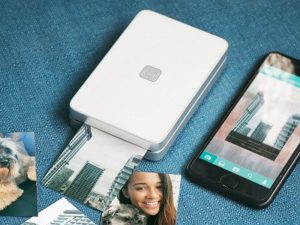 Price: $129.95
This printer can print stuff from your phone immediately without the hassles of having to take your pictures to a studio or get it done through a huge printer. It takes just 30 seconds and prints them without ink cos it uses ZINK technology. The best gift for a boss who takes a lots of pictures and wants to print them instantly.
11. Equation Geek Watch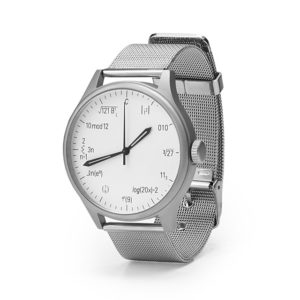 Price: $68
If your boss is a mathematical genius, or you are looking for a gift for your Mathematics professor, you should definitely get them this watch. It'll remind them that they are a mathematical genius and will thus, make them happy.
10. 45 Second Omelet Maker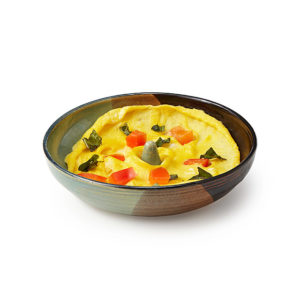 Price: $25
If you find your boss complaining about how she never has time in the morning to cook and get her kids ready for school and then come to office on time, get her this 45 second omelette maker and she will be thankful to you every morning.
9. Men's Travel Pack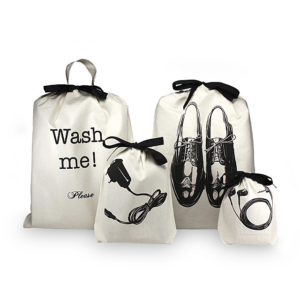 Price: $45
If your boss constantly travels for work or for pleasure and likes to keep his things organised, gift him this four piece organised travel bag that will help him arrange his shoes, clothes and electronics meticulously and carry it with him.
8. Handmade Wooden Foot Massager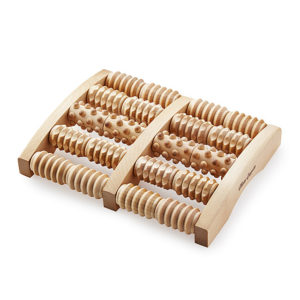 Price: $32
If you find your boss always complaining about extremely long days and craving a foot massage, get them this handmade foot massager which will help them relax right from the comfort of their homes.
7. Six Pack Cooler Tote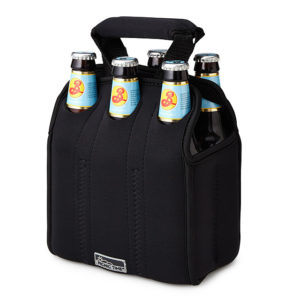 Price: $20
This is a wonderful tote to carry your six pack without worrying about it losing its chillness. If your boss is the kind who is constantly attending parties and get togethers, you should get him this. This tote comes with six slots for your bottles and a seventh slightly wider slot in the middle for an ice pack that will ensure that your beer stays cold.
6. Sailboat Desk Clock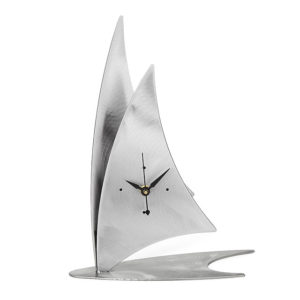 Price: $78
If your boss has a thing for boats, get them this classy clock to adorn their desk.
5. Guitar Glasses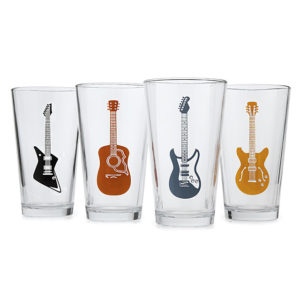 Price: $35
If your boss still plays in a band or is constantly reminiscing about his or her musician days, gift them this unique four piece guitar glass set that will bring a smile to their face.
4. Himalayan Salt Tequila Glasses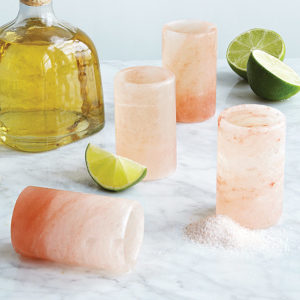 Price: $28
If your boss is a party freak and downs tequila shots, get them these tequila glasses made from Himalayan pink salt. These shot glasses will give your tequila a salty twist on their own.
3. Big Personality Desk Signs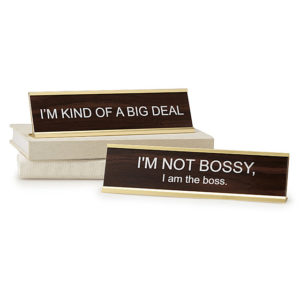 Price: $28
If your boss is the easy going types and you have a very informal relationship with them, get them this desk sign that'll make them smile every time they see it and will also tell visitors that they are loved by their employees.
2. Decision Paperweight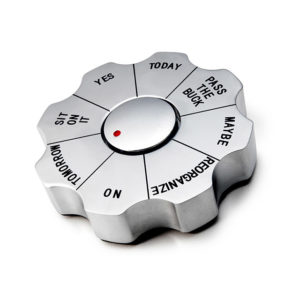 Price: $18
If you see that your boss is constantly faced with the stress of decision making, ease their stress by gifting them his decision making paper weight that will act like a magic eight ball and help them make trivial decisions without taking much time and with ease.
1. Johnnie Walker Collection Gift Set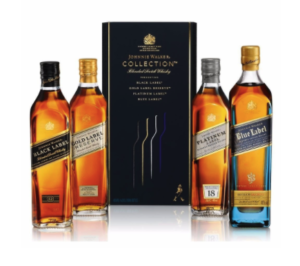 Price: $189
This gift set has 4 bottles of Blended Scotch Whisky that will be appreciated by anyone who loves a smooth drink. The selection includes Johnnie Walker Black, Blue, Platinum and Gold. This kit has everything that you will need for an at-home whisky tasting party. If you get any hint that your boss is a whisky connoisseur, you go ahead and get them this gift.