Every daughter is unique. Their distinctive labels, personalities, tastes, and interests vary widely. And to each, her own. Even little girls have their own distinct preferences when it comes to liking things that are given to them. As they grow older, these preferences could shift. Some daughters like outdoor stuff, others prefer to be on their own, while others take part in activities that interest them the most such as music, dance, or arts.
Ages and interests are something to be considered if giving a gift to a daughter. Typically, they could be "in" with new trends and fashion statements or totally abhor it. Teenage daughter's wants may not be similar to what she had called too-die-for when she was little, and even be more different when she becomes a young adult.
Older daughters are easy to master since it is understandable that their lives revolve around work, family, and home and they would surely revel even to hand-me-downs. The best gifts for daughters are those that are functional and useful for their everyday needs or learning. Here are some of them:
1. Learning Resources Pretend and Play Doctor Set ($22.10).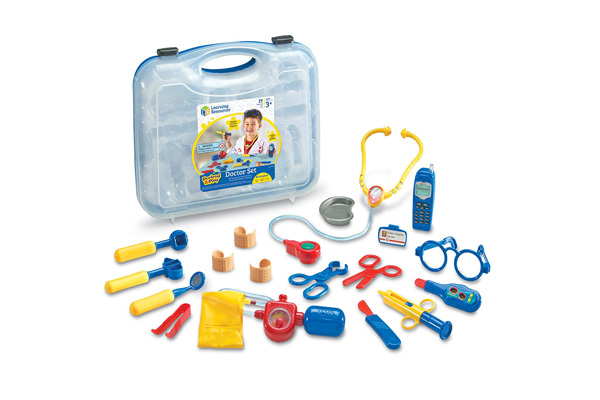 Toddlers and preschoolers are delighted in receiving toys that are fashioned from adult's occupational tools like this play pretend toy. These types of toys do not only increase their motor skills, but also helps in easing their anxiety during doctor's visits. It lets kids get an overview of their doctor's regular routine that they could use during playtime and allow them to exercise empathy and compassion towards others. This 19-piece set includes a stethoscope with realistic sound, forceps, syringe, thermometer scalpel and other typical doctor apparatus in plastic materials.
2. Disney Sofia The First Slumber Bag Set ($21.85).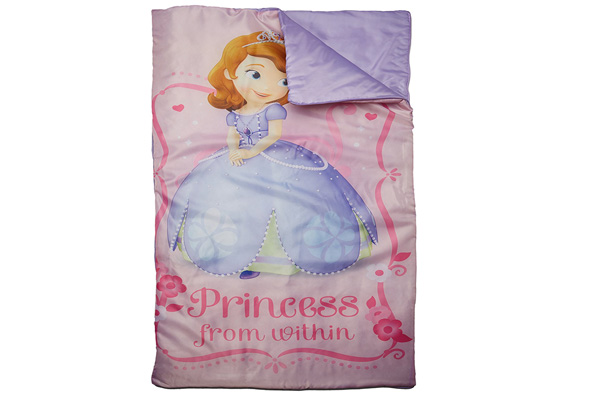 What could be more fun being a little girl than slumber parties with one or two closest friends enjoying various girl stuff? Or maybe that overnight with the grandparents that includes endless storytelling and good time reliving of their parent's childhood? When your little girl is old enough to be on her own, this sleeping bag will be a handy present which she will surely use right then. The sleeping bag is good enough to fit a little kid and it comes with a sling bag for convenience when transporting to her sleepover.
3. Sopear Kids Smart Watch ($41.52).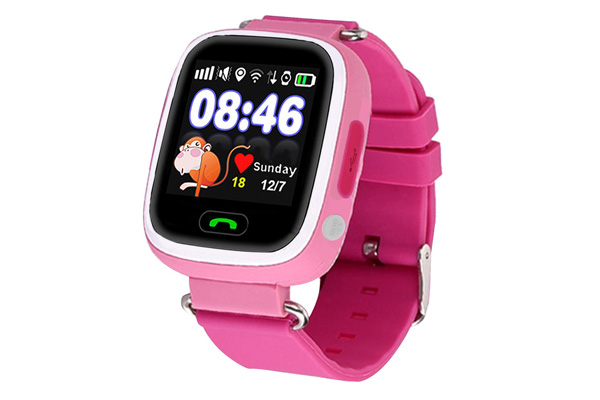 For parents who are constant worriers of their kids' whereabouts, smartphone watch like this anti-lost kid tracker is equipped with a GPS, LBS and WiFi positioning monitor to track daughter's whereabouts from a connected Android or iOS phone. The electronic fence features automatically alert parents if she is outside a designated area in real time. The watch supports a micro sim to allow two-way conversation and has a special SOS button the daughter could use during an emergency. This seemingly typical and ordinary-looking watch is the best gift to keep connected with daughter when she is outside of the security of the house.
4. Bespin High-Resolution Binoculars Set ($25.99).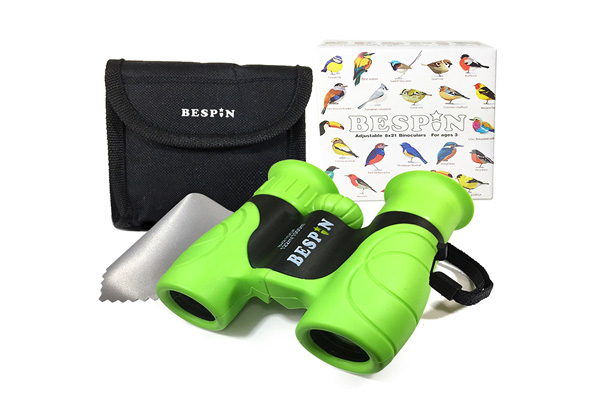 Motivate your daughter's imagination by gifts that encourage them to gain interest in nature and things around them. This educational toy is a great gift for daughter that they can use for outdoor activities. The binocular is so realistic with its 8x magnification lens and viewing angle that can produce clear and sharp images. It is compact and lightweight to allow kids to carry it with them even all throughout the day. The outdoor is not technically a boy-thing. Children of school age deserve to be exposed to the great outdoors to create learning aside from the fun experience.
5. Lincoln Logs Lake Union Lodge Building Toy ($29.99).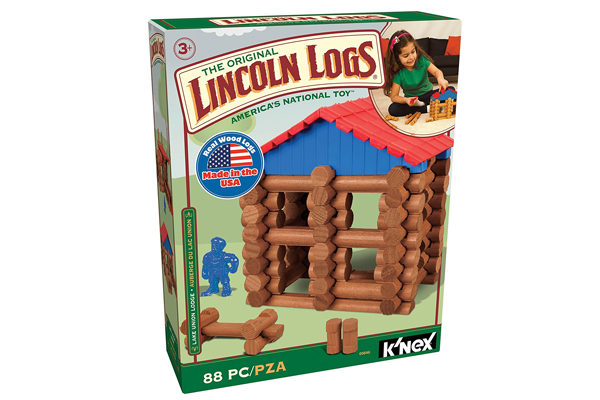 Harness your daughter's motor and sensory skills with this toy set that would enable her to build a maple log lodge. It comes with 88 pieces of real log and plastic roofing that a child can fit together to create her very own Lake Union Lodge. This type of toys is also beneficial to enable kids to develop their critical and analytical thinking skills and challenge their imagination. Assembly toys are the best gift for daughters aging three years old and above.
6. Small Script Initial Silver Necklace from Aolo ($8.99).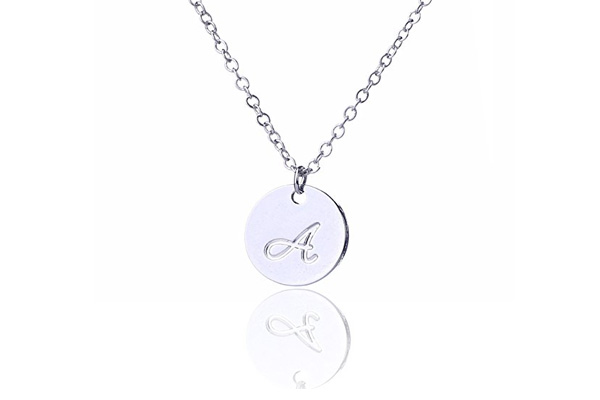 These pieces of jewelry are not only a classic gift for daughters, they are also long timeless. It is wearable and can be used to mix and match with various outfit your daughter could be sporting. Choose pieces that are appealing to their personalities. Most common are initials engraved on steel like this necklace. These create a more personalized and sentimental piece of art if given to a daughter who values herself and her family so much.
7. Zeiger's New Children Kids Watch ($12.79).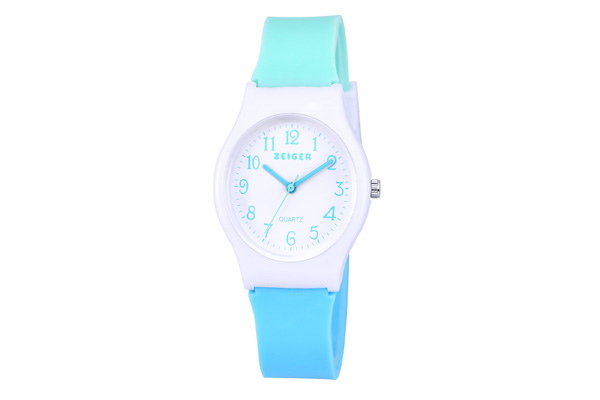 Let her keep up and monitor her time with watches that are specially designed for children her age. This watch is fashioned for girls at school age. It has dials printed in bold Arabic numerals to make it easier for her to tell the time when she is just starting to learn how. Watches are also a good choice when disciplining them with timeliness and curfew so this gift is more functional than decorative. There are two color choices to choose from: sky blue and pink to suit most of the daughters common color preference.
8. Fujifilm Instax Polaroid Camera ($89.99).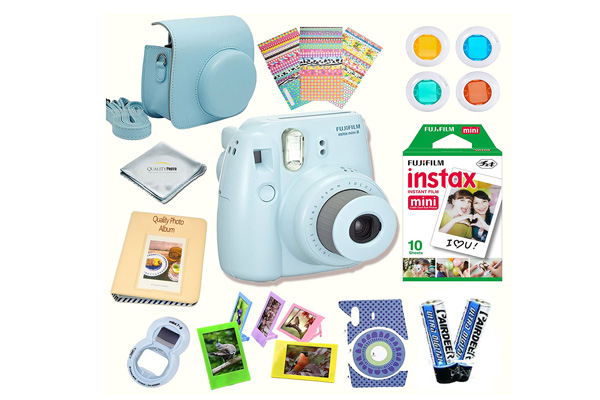 For the sassy daughter who loves snapping selfies and having them printed. Polaroid cameras will give delight to kids and teens alike with their instantly printed photos. This set contains an Instax Mini 8 camera, a carrying case, and a 64-pocket photo album. It also has 20 packs of colorful stickers, 5 picture frames, a close-uplens with selfie mirror, 4 scenery color lenses, camera sticker and 10 sheets of Instax film. This complete package will provide her and her friends more fun under the sun.
9. SLEVEL LED Light-Up Shoes USB Flashing Sneakers ($27.11-$37.11).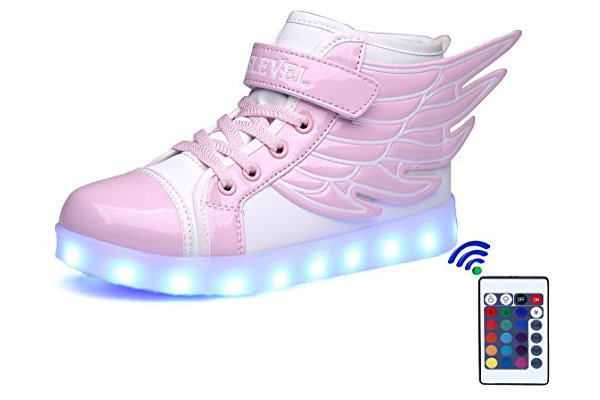 Why? Because these shoes are cool and everyone else is sporting it so why not her? Fashioned from high-quality synthetic leather, these trendy shoes have built-in LED lights in 11 colors that can be changed or turned off with a flick from an included remote control. These shoes are intended for casual walking only since heavy usage like in sports can damage the lights. In addition, the wing design addition is a modern fashion design that is too-die-for with little girls and teenagers. Or even older ones.
10. Best Choice Product's Beginner's Acoustic Guitar ($36.94).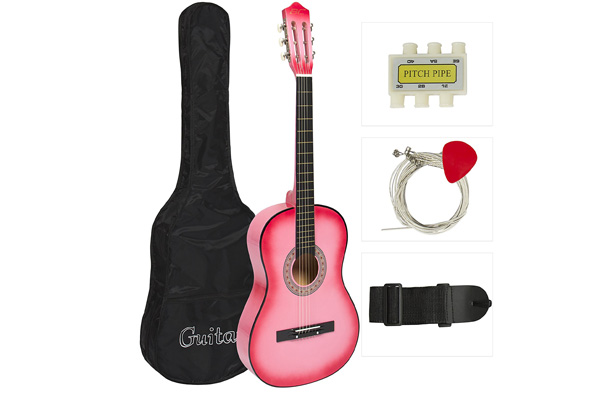 If a daughter is starting to show interest in music, support her passion by purchasing her instrument that will influence her hobbies. This acoustic guitar from Best Choice's is not only great for beginners and novices, but even to professional music players. The comfortable distance of the steel strings make it easy and less stressful on their fingers when strumming. The guitar has a glossy wooden surface that comes with a nylon tuner and picks. It also has a strap and a nylon case for easy carrying to her music lesson or her next gig.