The most awaited, maybe even the spookiest time of the year – Halloween, sure does keep us waiting all year long, to adorn fancy outfits and cool home decor ideas for our houses. Now though halloween is a festival of costumes, and Trick-O-Treating, it sure is a special day to gift ( or scare! ) your family and loved ones. And though people stick to gifting sweets and treats, halloween is not just about chocolates. One does not have to confine gifts to just chocolates, and can select halloween gifts from a range ideas and products. Don't worry, we've made this easy for you, and have listed down Top 50 Halloween gifts for you to choose from:
50. Trick-or-Treat Halloween Pumpkin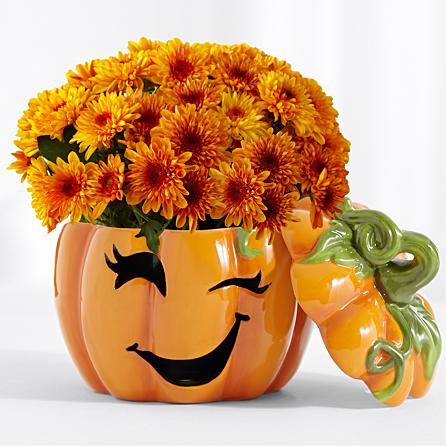 Now who wouldn't adore this gorgeous halloween themed multipurpose pumpkin ? You can use it as a bowl to store chocolates and let your kids have fun Trick-or-Treating, or if having flowers at home is more of your style, you can use it as a flower vase. It is made of ceramic, and is in orange. If you want to get innovative, stick a light bulb or candle inside to make it spooky. If you have trouble carving pumpkins, this one is for you. Priced at just $19.99, it is a must have in every house, and is a perfect halloween gift for family and friends, they're sure to love it !
49. Spooky Family doormat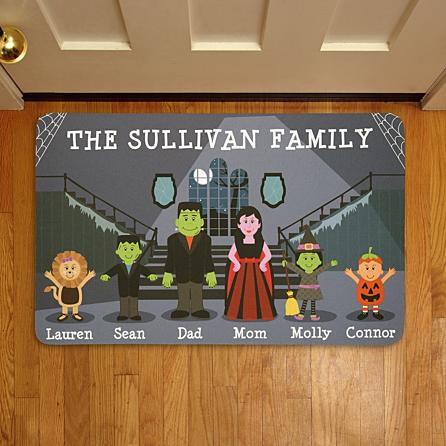 Want to spook your neighbours and guests ? You're sure to succeed if you have this cool and spooky doormat with the Sullivan Family in it. It is absolutely adorable, and will surely bring a smile on those who walk past it. With the option of customising the message and names, it is a perfect halloween gift for families and kids, and they are sure to love this. With great quality,adorning this mat might just lead to your house being the spookiest in the neighbourhood. Priced at 29.99$, this doormat, is customisable and is totally worth the penny. Go ahead, buy this and surprise your loved ones.
48. Costume Ghost Halloween Treat Bags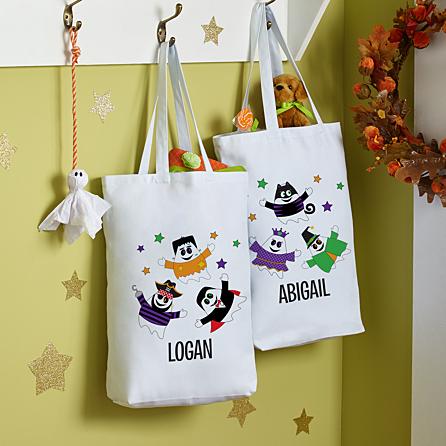 Your grandkids will love these cute treat bags, that look spooky and are big enough to fill it up with treats and love. With the option to customise names, upto 12 characters and also comes as both girl and boy versions, it is fabulous halloween gift for those children who love trick-or-treating. So parents and grandparents, hear up, surprise your kiddies with these gorgeous treat bags and be ready to earn those extra hugs and kisses as a reward. This bag is of great quality and will last your kids a long time. Priced at 12.99$, it is a great buy.
47. Pattern Pumpkin Garden Flag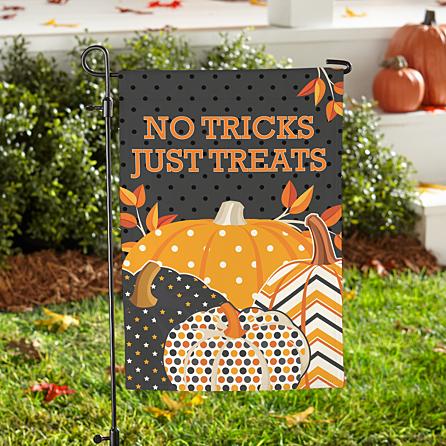 Who says only treats and pumpkins say Halloween ? Buy this amazing Garden flag that will instantly lift up your spirits and make your garden look spooky and fun ! It is an all weather, nylon flag that is of great quality and durability. This product is customisable and you can type the message you want to. Isn't that perfect ? It is a great halloween gift for your friends and families and they will love you for this. You can either buy just the Flag for 29.99$ or include the iron stand for 39.99$. It looks great indoors as well, so don't hesitate in buying this gorgeous prop.
46. Haunted Decorative Arrow Signs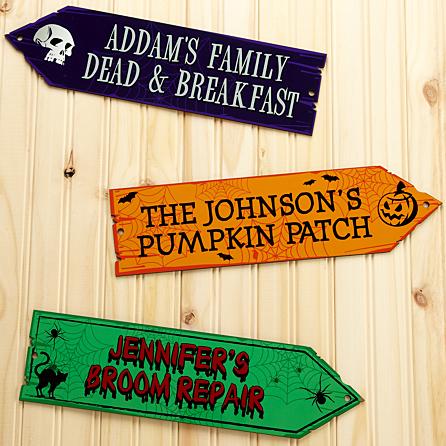 Want to add that extra element of spookiness to your house ? Get your friends/yourself this haunted Decorative Arrow signs, that are cute and funky and can be placed anywhere in your house. It is made of hardboard with a glossy laminate finish. You can customise it with 2 liners of your choice up to 16 characters. Go crazy and get creative and doll your house up with this gorgeous arrow signs and instill fun and joy. You can give this halloween gift to anyone including your relatives, friends, and family and they are sure to be surprised. Priced at only 9.99$, it is a perfect buy.
45. Halloween Pumpkin Canvas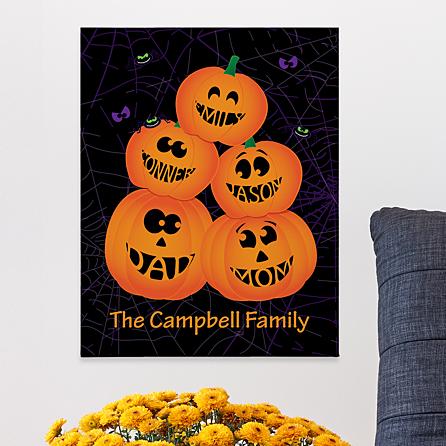 This halloween pumpkin canvas is perfect to gift couples and families. The design includes stacked pumpkins with names of family members engraved onto it, on a black canvas stretched onto a wooden frame. It is an adorable design and is customisable with your names. With several options to choose from, it is one of the most ideal customisable gifts one can ever get. Priced at 39.99$, it a fabulous halloween gift for your friends and sure to be a hit in their houses so don't hesitate to buy this for your loved ones. It will last for years, and will remind them of you.
44. Pumpkin patch, Throw Pillow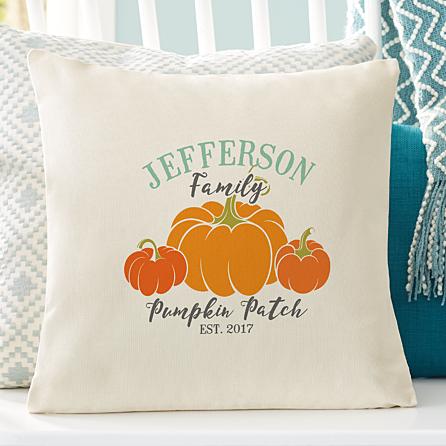 This pumpkin patch throw pillow is great for gifting friends, as it is a comfort based designed pillow. It comes in white and is customisable with any of your messages upto 12 characters. It is a heartwarming present to celebrate the halloween season, with your loved ones and is the perfect halloween gift. This will definitely bring a smile on their faces and will totally improve the spirits of this season. It is a pleasant halloween gift which is neutral as well and is perfect for gifting grandparents and parents. Priced at 34.99$, it is a fabulous buy so don't think twice.
43. Spooktacular Halloween Metal Treat Pails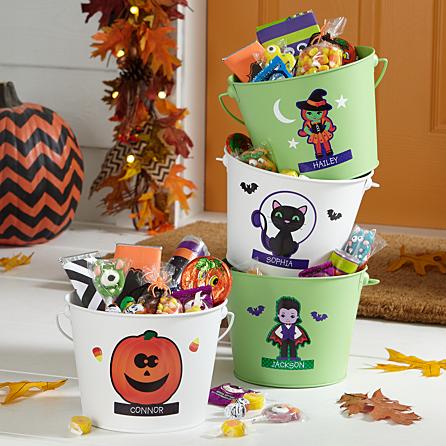 With a range of colours and options, it would be hard to choose which of these pails to take home and gift your children and loved ones. These adorable Trick-or-Treat pails, will surely be your kids' best buddies during halloween. With options to customise, and add in your names, these make ideal halloween gifts for your grandkids and children. So why think twice about getting these cute pails ? Priced at only 12.99$, these metal buckets will surely serve the purpose of collecting candy and leave your child chirpy and happy. It comes in 4 different varieties, so you can be unique.
42. Half Round Pumpkin Doormat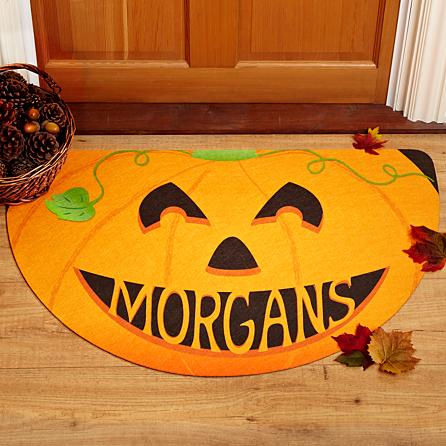 Want to welcome your guests with a happy halloween without having to actually say it ? Then search no more, this half round pumpkin doormat is just what you're looking for. It is designed in such a way that it represents a half smiling pumpkin, with the option of customising your name in it. The perfect way to welcome guests and family and wish them a beautiful halloween. It is ideal for gifting your family members and friends. You will not have to think twice about getting this as a halloween gift as it promises quality and durability. It has a polyester surface with a non slip back, and cleans easily as well. Priced at 24.99$, it is perfect for gifting your friends !
41. Fall Table Runner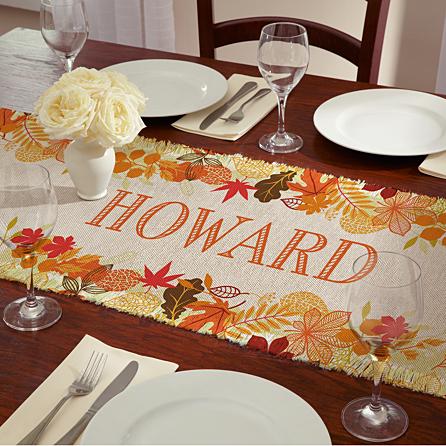 Want to spice up your dining table and give it a more festive look ? Then this fall table runner is the perfect one for you ! Paired with that rustic halloween feast, this is sure to spice up the tradition and give a more festive ambience at home. It will go well with any dining table and is a perfect halloween gift for people who host halloween parties, and of course your friends. It is made of cotton and polyblend and can be machine washed as well. It is customisable and you can add any name upto 12 characters. Perfect isnt it ? Priced at 29.99$, this is a halloween gift that is perfect to present to your loved ones.
39. Pattern Pumpkin Placemats
Decorate your dining table and add this patterned pumpkin placements, to celebrate halloween and give the dining area a more spooky and festive look. It is perfect for a halloween dinner between family and friends and also makes a perfect halloween present to gift your loved ones. It is durable and long lasting. They are made of polyblend/cotton and are easily machine washable. You can either buy them separately or as a set of 4. Personalise your message within 12 characters, and add a family feel to it. Priced at 14.99$, this gorgeous placemat set will bring a smile to your recipient.
38. Deluxe Kids Magic Set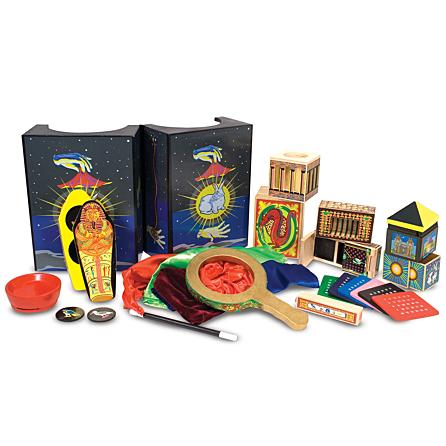 Specially designed for these little magicians, this deluxe kids magic set is perfect for kids. So if you have children or grandchildren who are fascinated by magic tricks, this halloween gift will be perfect for them. This halloween gift will teach them the behind the scenes of most tricks and they will astound you with their magic tricks. This is a perfect halloween present for those bubbly young children, and the smile on their face when they receive it will totally be worth it. Priced at 49.99$, don't hesitate in buying this for your loved ones, as it will totally be worth every penny.
37. Hand decorated, Mini Autumn Cookies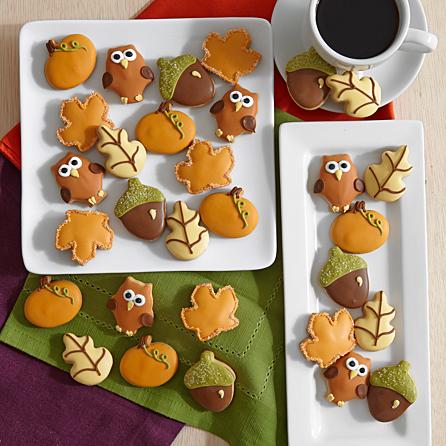 This halloween cookie gift set comes with 30 different cookies which are delicious and handmade and are sure to make your mouth water. Gifting them will give you immense joy of presenting this festive cookie box to your loved ones and a delicious appetite for the ones receiving it. These cookies will leave you wanting more, and their cute shapes will leave a mark in your hearts. They come in 5 different shapes and designs, with 6 cookies in each design, totalling to 30 cookies. Though it is autumn themed, it is perfect for halloween also. They are priced at 34.99$
36. Halloween mini wish bracelet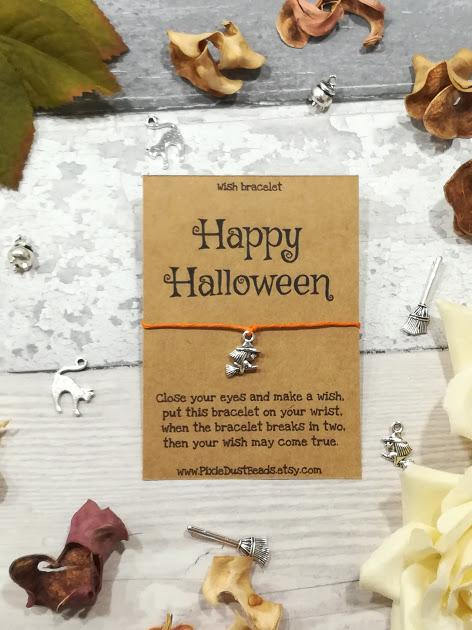 This perfect little wish bracelet is gorgeous and is the ideal halloween gift to your better half. This wish making bracelet, as told on the cover itself is to be worn on your wrist after making a wish. And once the cord tears off, the wish is in the air and will come true. It seems like a magical halloween gift to give your wife or girlfriend or even your best friends. It will definitely put a smile on her face and she will absolutely love this unique idea. It comes with a variety of pendands to suit your choice and style and you have an array to choose from. Priced at just 3.72$, this is perfect to gift someone during halloween, and let the fun begin.
35. Pet pumpkin glass jar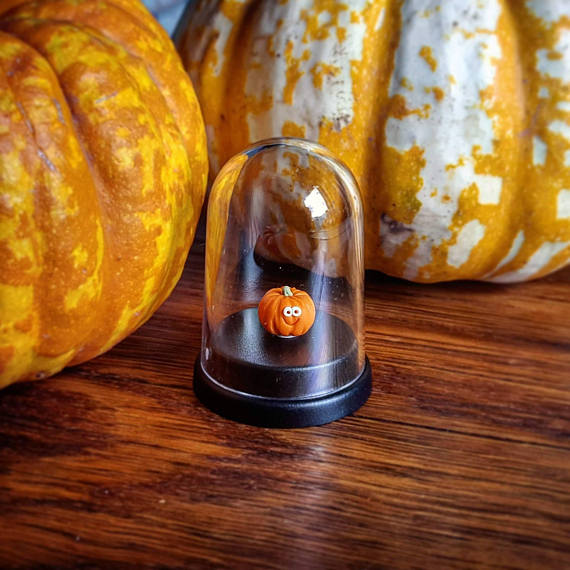 Want to make halloween a little interesting ? Gift this pet pumpkin gift jar to someone you love and let it remind them of you. It can be used as a show piece or even as a paperweight. The cute little pumpkin is sure to bring a smile to your face every time you look at it. This cute little guy will keep you company during the spooky nights of halloween, and brighten your day with it's smile. For those who love the festive season of Halloween, this pumpkin jar made of glass is perfect to gift to. P     riced at 5.34, it is a perfect halloween gift for those pumpkin lovers.
34. Hocus Pocus, witch Shirt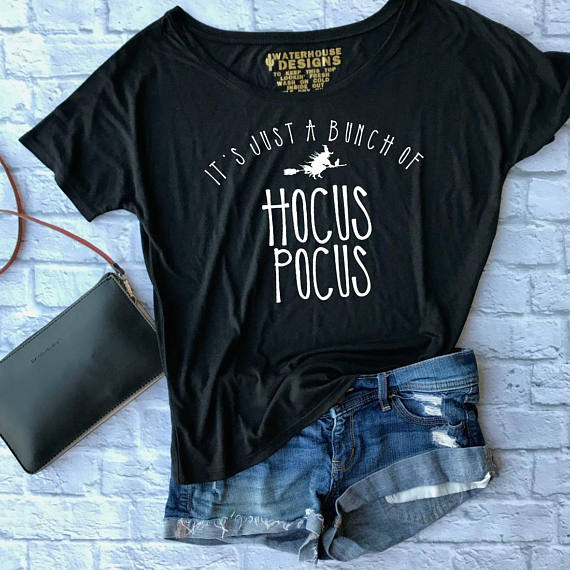 This super cute slouchy tee is for those, fabulous magical witches who are out to rock the world. This designed shirt is so cool, that you can pair it up with absolutely anything including shorts, mini skirts, and jeans. Just throw on some jeans, and sneakers and the look should be complete. For those of you who are wondering about what to gift your girlfriends, and friends, this should be a solid option for you. It is perfect and completes the festive look of halloween. Priced at around 20$, it is a great halloween gift.
33. Scary Throw Pillow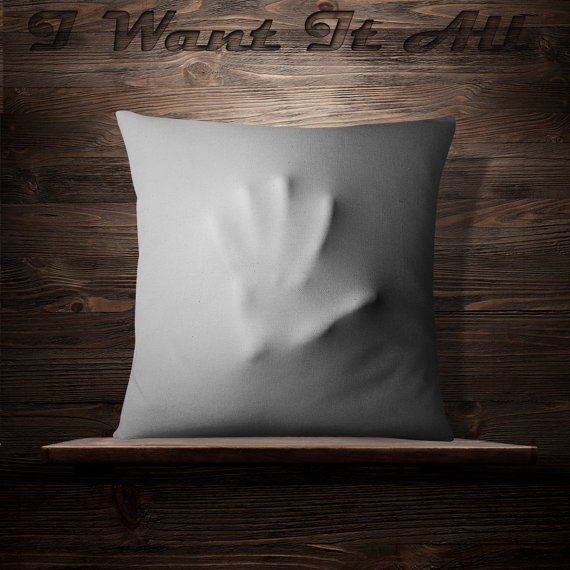 Perfect to prank someone on halloween, this scary throw pillow is for those pranksters who love making their friends as laughing stocks. It is perfect to prank someone, and parallelly gift them as well. It comes in grey colour with the shape of a hand in protruding out giving it a very spooky feel as though someone is out to grab you. It comes in variety of sizes and fabrics, so you can make an informed decision on what to choose and buy. The pillows start at 20$ and go on depending on the material and size. Pick this up if you want to prank someone.
32. Antique Bat necklace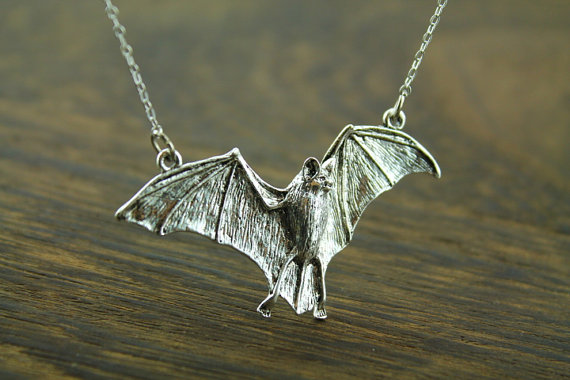 This antique chain adorned with a bat pendant serves as the perfect combination with your outfit for halloween. This necklace will seem so classy that it will go with any costume you wear. Gifting this to your special someone, is a perfect halloween gift idea as the smile on her face will totally be worth it. Adorning this will look classy and chic and being of durable quality, this will last you years and can add up to your necklace collection. The pendant is made of copper/sterling silver and the chain is of bronze. Priced at 20$ onwards, it is a fabulous buy.
31. Midnight Scented Candle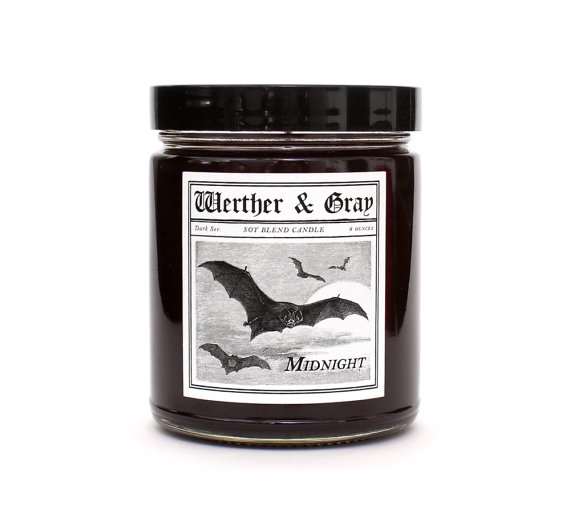 This goth designed scented candle is perfect for your room which will fill the area with a clove and musty aroma. Partly goth fashion, this candle is perfect for those who love to revel in darkness and are lovers of the night. It gives a very woodsy scent and is perfect to gift those who love such musty fragrances. With a variety of fragrances and options, you can choose one that you want to gift to someone. Priced at 19$, it is perfect for your darkness loving friends.
30. Witch Party Hat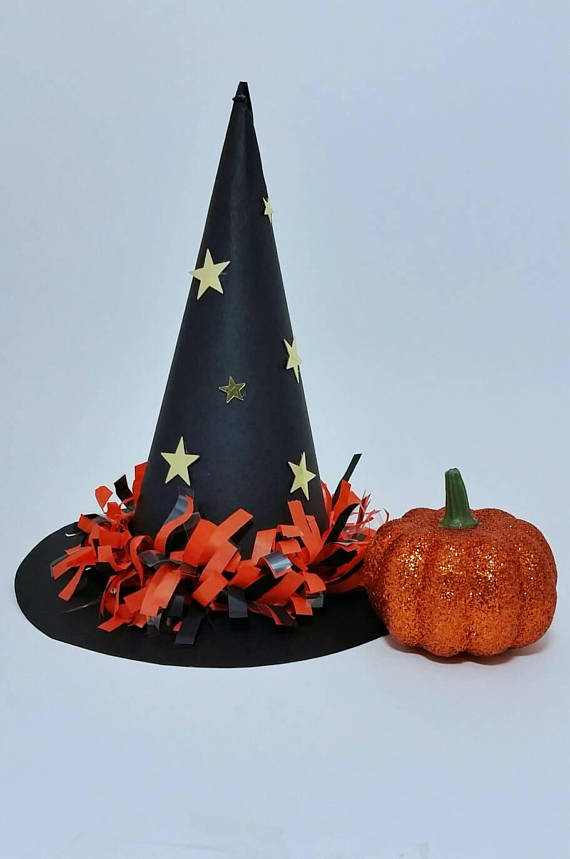 This gorgeous handmade vintage witch party hat is perfect for someone who loves dressing up for halloween. If you have any friends, planning to dress up as witches or wizards, then party hat is definitely an apt prop to complete their costume. It is carefully designed with quality to satisfy those spooky wizards who want to liven up the halloween tradition. This special hat comes with surprise goodies in the hat and is sure to leave your friends in happiness and merriment. Priced at 14$, you will not get such a unique and thoughtful halloween gift anywhere else.
29. Halloween Figurines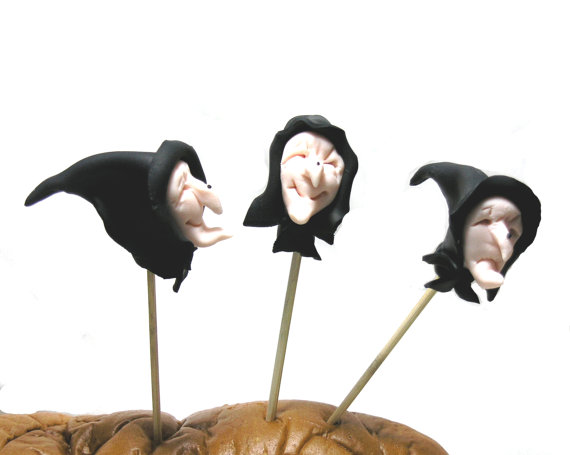 Planning on livening up the mood and raising the bar on your halloween dinner ? These halloween figurines of witches is sure to make a cheerful and festive atmosphere in your home. Made of bamboo and polymer clay, this witches will definitely steal the show. You can place them in any food items to add that element of fun and spookiness. It is a great halloween gift for those who love decorating their food with a halloween theme. With three witches, you can never go wrong in the element of fun. Have your friends cackling away with these cute halloween figurines and enjoy the festive mood. They are priced at 12$
28. Spooky mummy toy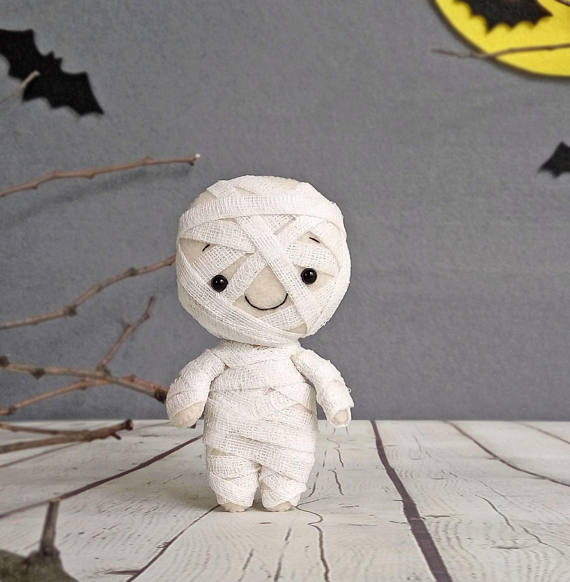 This halloween decor spooky mummy toy is such a cute addition to your halloween home ornaments and is sure to bring a smile to your face. It is a perfect halloween gift for people who celebrate the traditional halloween and love decorating their homes with cute toys. This toy is small and miniature and can be placed at absolutely any place in your house. It is made of felt and polyester fiber and will make a wonderful halloween gift for your family, friends, grandchildren and children. It can be given out as return gifts, party favours and many more. Priced at 20$, its a worth it buy.
27. Pumpkin Ring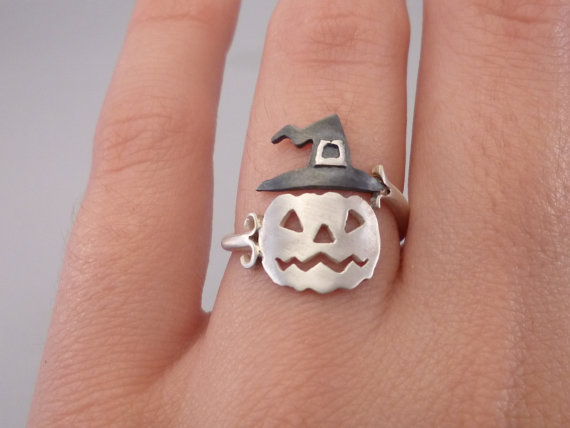 This ring is perfect to gift your girlfriend, or even just your friends and will add up to your halloween look. It is made of sterling silver and comes in all sizes. Since it is handmade, it is personal and absolutely gorgeous and the smile on the recipients face will be totally worth it. Your friends are sure to love this adorable gift as it can last for many years. It is made in matte finish and hence adds up to that spooky and festive look. Don't hesitate to buy this for your loved ones and watch them smile all day ! Priced at 33.66$, it is a great buy.
26. Halloween Phone Case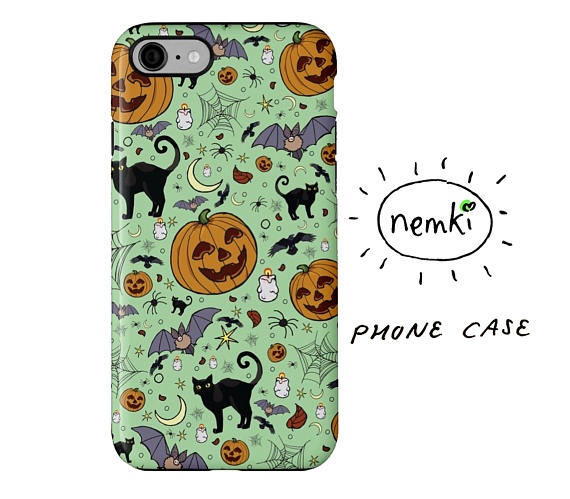 This super cute halloween phone case is just what everyone needs for their phone on halloween. It is perfect for those halloween loves who love decorating all of their items in a festive style. The best part ? this cover is available for almost all phones including the iPhone and Samsung phones. If you're confused as to what to buy your family and friends, you will never go wrong with this idea. Everyone is sure to love this halloween gift, so don't hesitate to buy this. These cases are super protective and durable and are priced at around 27$ onwards. So what are you waiting for ?
25. Antique Chess set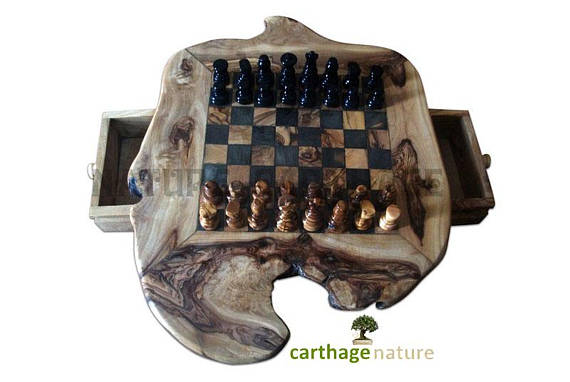 If you have friends who are fans of chess or family members who love to compete over a game of ancient chess, the think no more, this antique chess set is perfect to gift your loved ones. Its exquisite design truly makes it memorable and has you feeling as though you're in the medieval times. Another add on for halloween, this chess set will definitely strike some fun and merriment in the house. It is made of wood giving a more authentic feel to it. Priced at 28.80$, it is a great halloween gift.
24. Halloween Fridge Magnets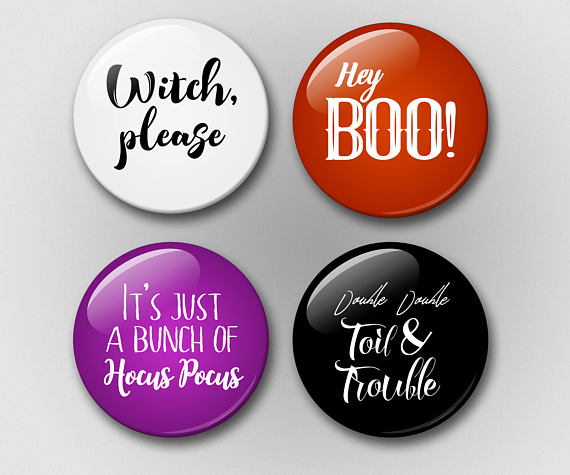 This magnet set of 4 is perfect for halloween to decorate your refrigerator and any other metal surface. With 4 different magnets have the following messages on each "Witch, Please," "Hey, Boo!," "It's Just a Bunch of Hocus Pocus" and "Double Double Toil & Trouble." so spice things up and make your own combinations and place it on your fridge. It will be an adorable and festive addition to the kitchen this halloween and will bring joy to everyone in the house. Don't think twice to buy these as they are absolutely adorable. They are priced at 6$ and are a great addition.
23. Halloween rolling Pin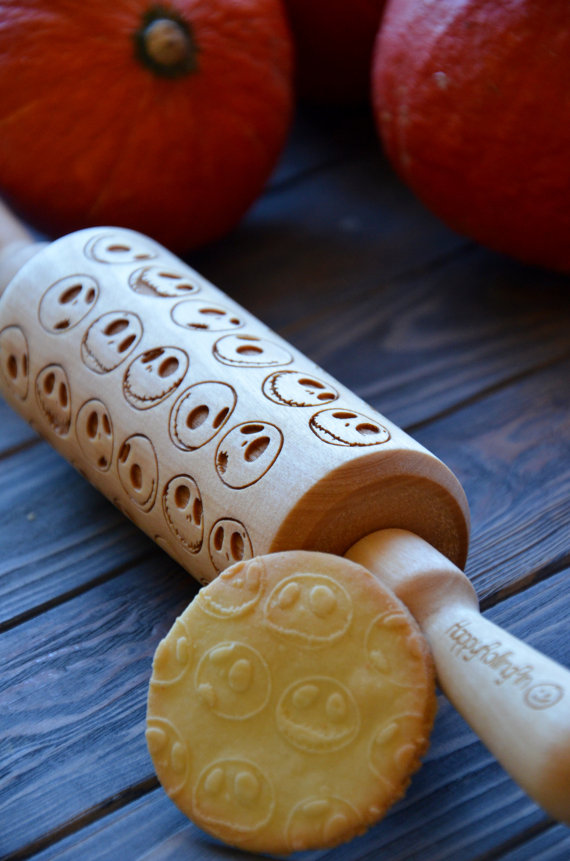 Who doesn't love cookies ? This gift is absolutely perfect for those who love cookies and your kids and grandchildren will truly love rolling this pin on cookie dough and get those cute shaped cookies. This rolling pin is made of great quality birch wood and is very durable so this should last you many halloweens. There are a wide variety of rolling pin designs to choose from, so go on make it a collection. It is a perfect housewarming halloween gift and is priced at 20$ onwards, so go get yours !
22. Halloween Sippers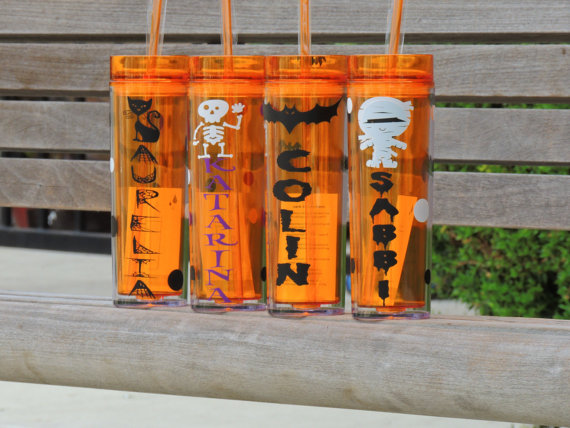 These cute halloween sippers are perfect for not just halloween, but can be used all year long. One look is all you need to fall in love with these cute sippers. Your kids will love them, making them as a perfect halloween gift for all ages.These orange sippers are customisable and you can give in your names etched onto too with your chosen fonts. Don't hesitate to buy these super cute sippers and gift it to your loved ones and children. Well who wouldn't want these sippers filled with water after a tired night of trick-or-treating ? They are priced at 12$ onwards.
21. Halloween Hoody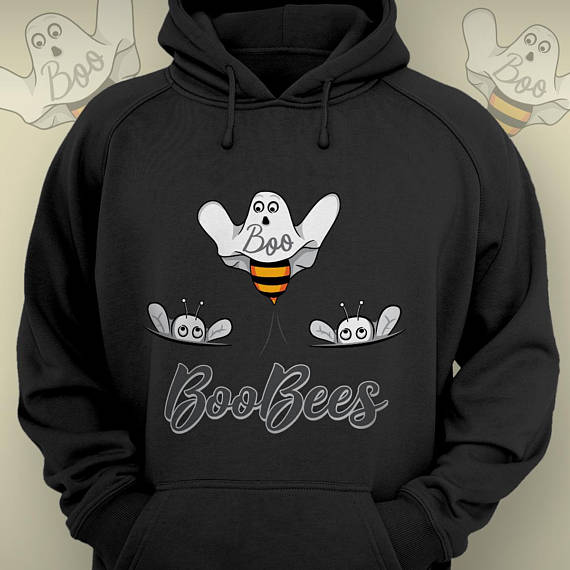 Get your bestie this super cool Halloween hoodie and make sure she stays warm, during the winter evenings of Halloween while being in style. This black hoody is absolutely chic and can be paired with a pair of jeans. We understand if you're not one to dress up in spooky Halloween costume and your style is more of staying in at home and watching Netflix. But hey, with this hoodie, you can be in your comfort zone whilst celebrating Halloween ! Isn't that awesome ? So gift this to your lazy friends who are too comfortable in their pajamas priced at around 34$
20. Spooky socks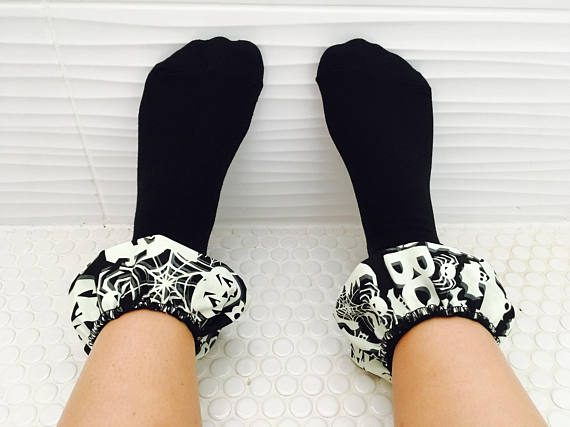 Want to snuggle into your comforter or bed during the chilly nights of halloween ? Then you will absolutely love these halloween designed spooky socks that is unisex. It comes in black and has pretty frills around the at the beginning of the material. It is made of cotton and can easily be machine washed and is super soft and durable. It will surely be your best buddy for many more halloweens. Perfect to gift all your friends. Why go to sleep normally, when you have these festive and super cute halloween frilly socks ? Go get yours and gift your loved ones at just 6.76$
19. Pumpkin table decor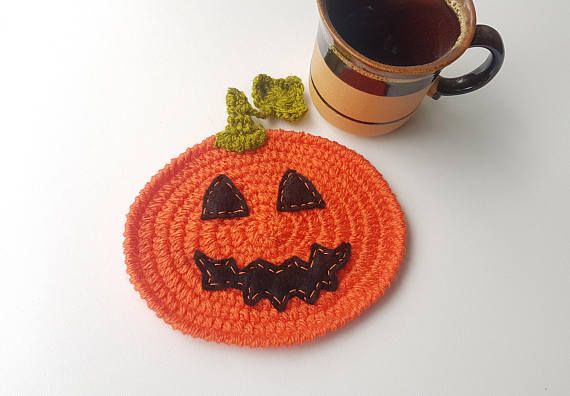 This SUPER cute pumpkin crochet is so adorable that you'd want to keep using it, every time you sit down for a cup of tea/coffee. You'd want to smile every time you set your eyes on this little guy. It will leave your furniture brand new and nice, without those nasty rings from drinking coffee/tea. It is a wonderful housewarming halloween gift and should top the list of cute gifts to people. It is ideal to gift anybody, as it will be loved by anyone. It starts at 10$ and will be a fabulous addition to your kitchen and your overall halloween decor.
18. Emoji Keychains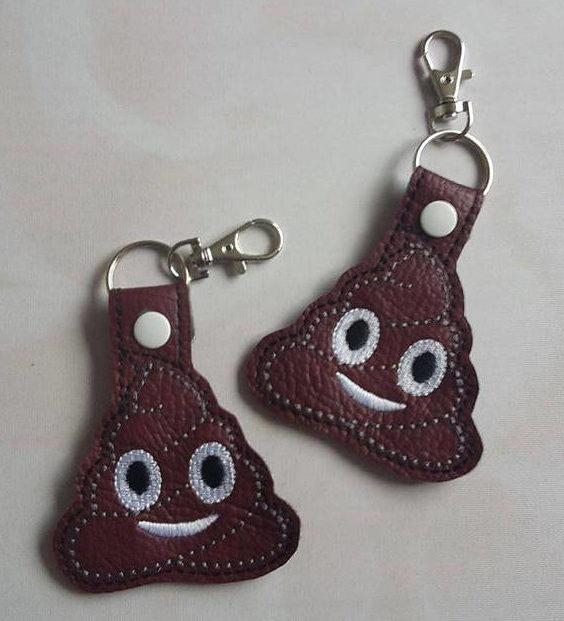 Want to remind your loved ones of you ? Then this keychain is the perfect remembrance halloween gift that anyone would ask for. Slip it on your house keys, or car keys and see how it turns your boring old keys into fun elements. These keychains come in a variety of designs, and colours. One of the most popular ones seems to be the poop emoji that is wreaking havoc in everyone's joyful side. Go on prank your friends and gift them this poop emoji key chains and snicker till you see that smile on their face. These keychains are priced at 5 $ onwards.
17. Halloween Apron BBQ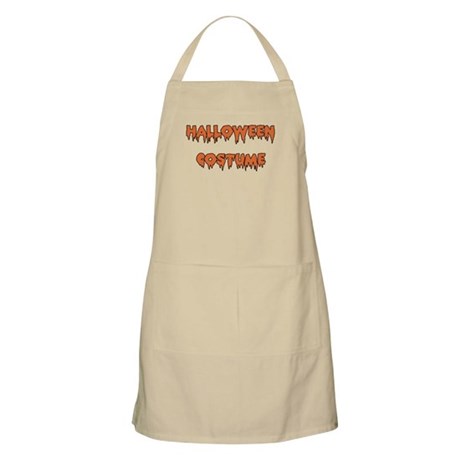 This gorgeous apron is made of thick cotton, that tough to catch hold of all those nasty spills. If you have friends that love to cook and serve happiness and mouth watering delights, then this is the perfect halloween gift to present to them. With different designs to choose from, this is an ideal and fool proof halloween gift to give all those chefs who love to surprise us with their dishes. It is quite pretty and you're sure to make them feel like the chef of the moment. These aprons are priced at 23.99$ so don't wait to buy them, just go get it.
16. Halloween Treat Jar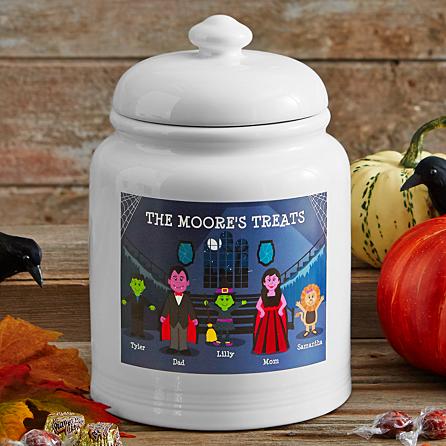 Looking for a cute container to store your treats ? Then this jar is perfect for those little ones who have worked hard into earning treats after trick or treating and finally get to store them safely in this super cute jar. It can also be used as storage for absolutely anything as it will add to your festive celebrations and look cute in your kitchen. It is customisable with upto 6 names and various characters to be imprinted on the jar so it will make a lovely and personalised halloween gift. It is made of ceramic with an airtight jar so don't worry your treats are safe. Go gift them at 39.99$
15. Talking haunted doll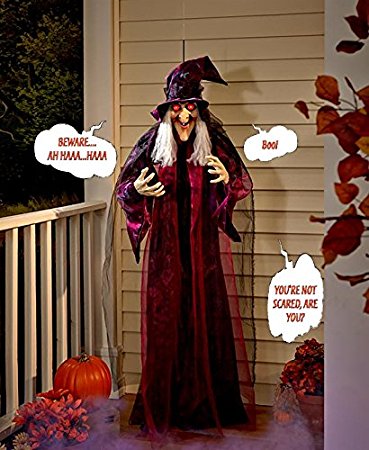 Want to spook your guests with a loud cackling witch at your doorstep ? If you answered yes to that, then this witch prop is the best and is the one for you. It is also ideal for gifting your friends and creeping them out with your sense. Place it at your doorstep and watch the scared faces of your guests entering and have a hearty laugh. Not to sound too sadistic, these props induce insane amounts of laughter and if you're one of those avid pranksters, this should be an ideal halloween gift to prank your friends with. Make sure your friends have good sense of humor though 😛 it is priced at 28.99$
14. Furry Halloween spider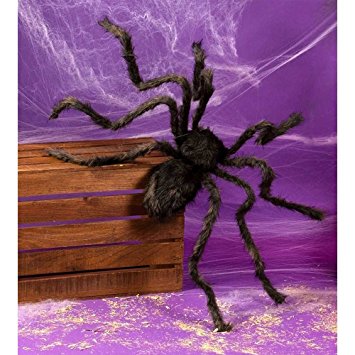 Want to scare your friends by sending them a huge sized creepy crawler spider ? Hold in your laughter, and buy this baby right away and snicker as your friends enjoy and get spooked by this cool Halloween spider prop. It is made of felt and plastic with fiber legs. It comes in different colours and behold, the legs are adjustable so place it in a position you like and watch people get spooked and afraid seeing this huge creepy crawly at their vicinity. This prop is priced at just 5.90$ so hurry up and get these for your friends !
13. Flashing eyes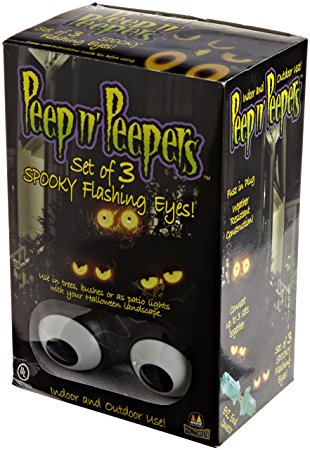 Want go to a little extra and additionally add another prop to your cool Halloween costume ? Pliny these Google eyed lights for yourself and your friends and spook people out by letting them think you have gouged eyeballs that hang out of your sockets. It is specially designed for Halloween, so don't go around using these on a normal day unless you want to be stared down :3 They're perfect for a group of friends who want to just goof around and have fun during the festive season. They are priced at 12$.
12. Weapon Garland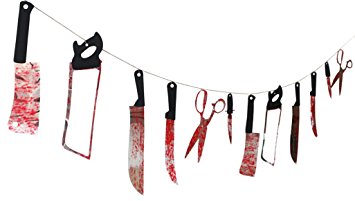 Decorate your house with these bloodied hanging weapons and instantly make your house scarier with a ghostly element of spookiness to it. It is a Halloween banner with 12 assorted knives on it with blood on them. It will definitely make your house a little more haunted so be prepared to have one of the spookiest houses ever. It will be perfect to gift friends with a keen eye for Halloween props and for those who are looking for spooky items to adorn in their houses. This banner is priced at 4.90$
11. Floating Ghost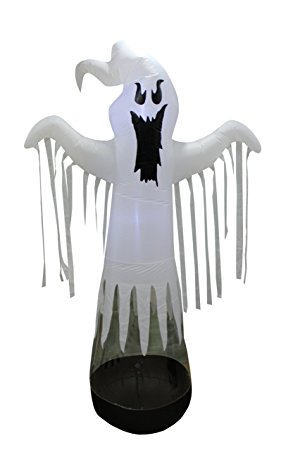 This 8 foot tall, inflatable white ghost is perfect for both an indoor prop as well as an outdoor prop. It has its own fan which when switched on makes the item seem as though it is floating and also creates a glowing nighttime display. It has groundstakes to keep it secure on the ground and hence won't fall off. It is easily manageable and is great to gift your friends and family members and remind them that their house is not complete without a floating ghost. Get these at 69$.
10. Spooky Signs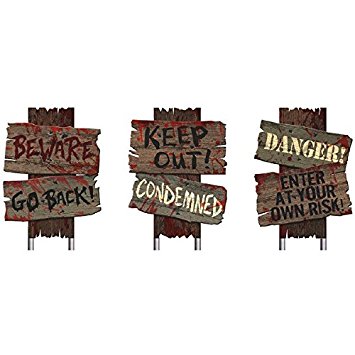 Know anybody who has a cemetery themed Halloween decor at their place ? Or just any of your loved ones and friends planning on getting soooky signs to give their neighborhood kids a good scare ? Then gift them this warning sign set which is a pack of three with scary warnings that is sure to make the audience think twice about entering. It is made out of cardboard with a look of aged wood. It is suitable for both indoor and outdoor usage and it is easily stored as well. They are priced at just 8.99$ only.
9. Hanging skeleton Ghosts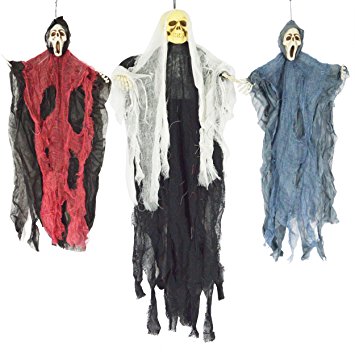 One look at this trip skeleton ghosts and you are sure to be scared out of your wits. This is perfect to gift your scared friends, to scare them even more. They are cool indoor as well as outdoor props that give the impression of flying ghosts floating around the house. The design makes it look realistic and spooky and is sure to add to your amazing Halloween collection. Gift these to your friends and family to let them know that they're house is yet to be inhabited by floating ghosts. These are priced at 19.95$
8. LED hand gloves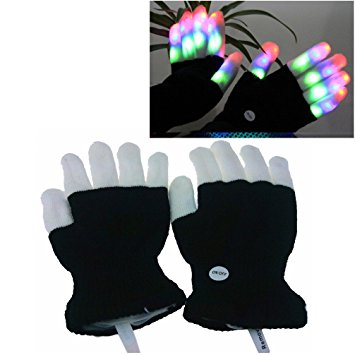 These hand gloves that light up will be the hit of the day according to your kids and grandchildren. Actually, since fun has no age, these babies will bring joy to anyone of any age. The fingers of the gloves light up while the rest of the gloves remain black. Makes the person feel as though they have super powers.there are different colour settings and patterns to set in the glove to have maximum fun. It is perfect to gift your loved ones and see them use them with immense joy.these gloves are priced at 8.99$
7. LED Necklaces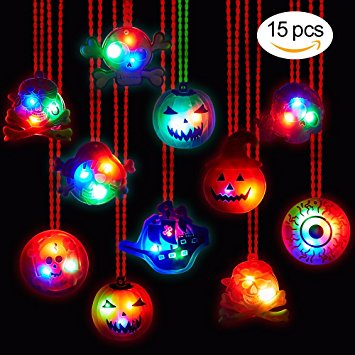 Have a Halloween party and are thinking of party favours or return gifts ? Then these LED necklaces should definitely do the trick. Coming with a pack of 15 necklaces, each of these chains have 3 flashing light modes and different patterns. You don't have to confine them to just being necklaces and they can be hanged any where in the house, or outdoors on trees and watch them glitter and light up your Halloween decorations. One packet has 15 different styles of necklaces so everyone will end up being unique for sure. They are priced at 19.99$
6. 100 pieces, halloween toys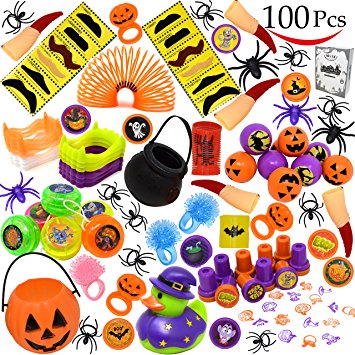 This abundant Halloween toys pack contains 100 of different halloween novelty toys. They are absolutely perfect to gift your kids or grandkids and can be perfect giveaways during kiddie Halloween parties. With so many goodies inside this pack, one is sure to be surprised with the amount of variety in toys and gifts inside. It is sure to bring a smile on your child's face that will leave you feeling happy with joy. They are absolutely safe for children and are non toxic. Buy them at just 19.95$
5. Candy bucket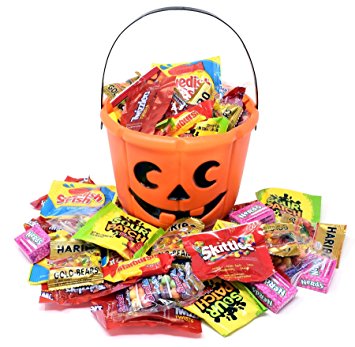 There's nothing more beautiful than a child's happiness in receiving sweet treats and sugary goodies during Halloween. Even though gifting treats during Halloween seems to mainstream and cliche, this candy bucket won't get old ever. Go ahead and gift your kids and grandchildren this assorted candy bucket and you'll notice that you've made their day. There's never enough chocolates and treats for kids so gift them the best.. the bucket is shaped as a pumpkin so it is perfect for the Halloween festive season. It is priced at 23.99$
4. Zombie planter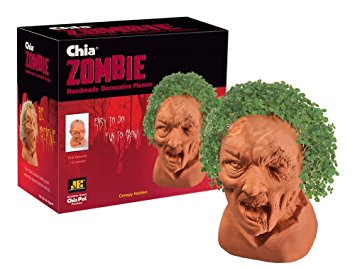 Want to gift something super unique ? How about a zombie head with an area to grow plants ? You heard me right. This unique novelty halloween gift is a pottery zombie head with provision to plant certain seeds in the zombies head. Way to save the environment while celebrating Halloween huh ? It's a perfect halloween gift for those who love celebrating Halloween in the most unconventional way possible. It's perfect to gift almost anybody and see them smile at the unique thought of gifts you have. It is priced at 11$
3. Novelty String Back packs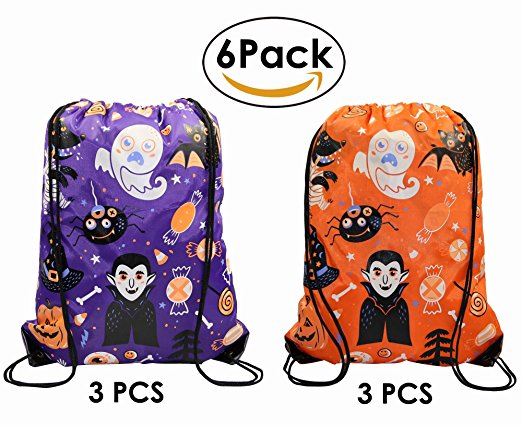 Another idea for party giveaways are these novelty string backpacks. If you're having a party for kids and have trouble finding suitable back packs to give away treats and goodies then look no more, these ultra cute string bags is just what every kid loves. It is perfect to put in those extra treats and halloween gifts and look cool all throughout Halloween. It is multipurpose and can actually be used all around the year. Go ahead and buy these and surprise your kids and their friends and bring joy to them. Priced at 11.99$
2. Halloween Pajama Set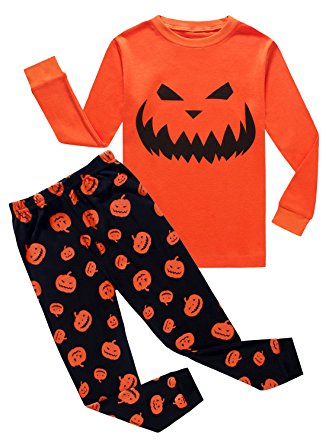 Once you take a look at this gorgeous Halloween pumpkin pajama set you will definitely want one for yourself as well. It is a kiddie pajama set that is snug and comfy and has the pumpkin all over it. Way to be festive during Halloween and even go to bed wearing the Halloween tradition on. Who said sleeping at night has to be mundane ? Spice up your routine and sleep and wear this gorgeous pajama set and go to sleep knowing you're one of the coolest kids out there. They are priced at around 20$
1. Skeletal ballpoint pen set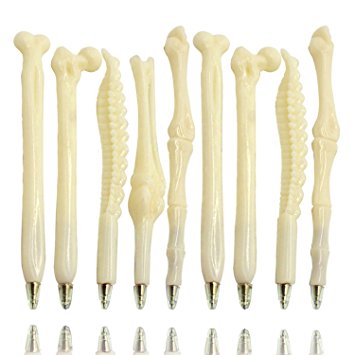 What to gift something festive as well as useful ? Then you've found the right halloween gift yay ! These skeletal ball point pens are not only perfect Halloween props, but are also useful ballpoint pens. You can even gift this to that workaholic friend of yours who's a journalist and let him know that he can be at work while celebrating halloween. It has different bones as the outer cover of the pen and looks absolutely spooky and cool. Go ahead get your friend these Uber cool ball point pens which are camouflaged as bones. Priced at 8.99$