Though it is not mandatory to bring a gift to the engagement party, it is considered appropriate and a sweet gesture to do so. But the question what to give them? Online stores and physical shops are piled with so many presents that the hunt for finding something useful and yet unique becomes hard. But, fret not, as we have compiled the ten ideal and unique engagement gifts for couples.
10 Unique Engagement Gifts For Couples
Engagement is known as a promise to wed or the courtship period between a marriage proposal and a marriage. Engagements are the official bond between a man and a woman, who plan to get married later on. An engagement party typically takes place 2 or 3 weeks after a proposal.
Congratulating the couple and sharing their happiness is the whole purpose of an engagement party. Engagement gifts are a great way of congratulating the couple and expressing your happiness for them. Choosing a gift can be tricky, given if you have never been in a situation like this before or have not been engaged yet.
The gift ideas for an engagement party are difficult to come up with. It truly takes a lot of thought and research. To choose the perfect gift for an engagement party is no piece of the pie. So to save you the hassle of all the researching and brainstorming, we've compiled a list of all the best engagement gifts:
1. A Stunning Couple Ring Set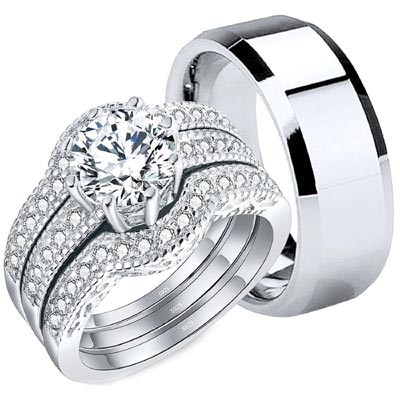 Price: $53
A beautiful ring with delicately designed patterns and different size options available is something that you can't possibly go wrong. This ring is made especially for couples, gift your favorite duo this ring to let them know you've put a lot of thought into getting the perfect gift for them. This ring is a genuinely unique gift.
2. A Heart-Shaped Vase Stand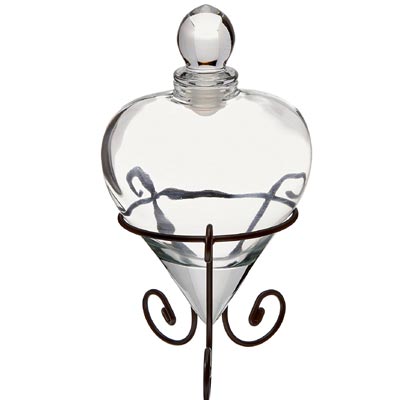 Price: $35
This unity sand vase represents sand and lives, mixed together forever. This set features a glass bottle which can hold up to 20 ounces of sand at once and a heart shaped bottle stopper. Very fashionable and trendy, this vase is bound to be a head turner. Looks great in the dining room as a decoration piece, and also has a beautiful message behind it.

3. A Ceramic Tea Brewing Cup With An Infuser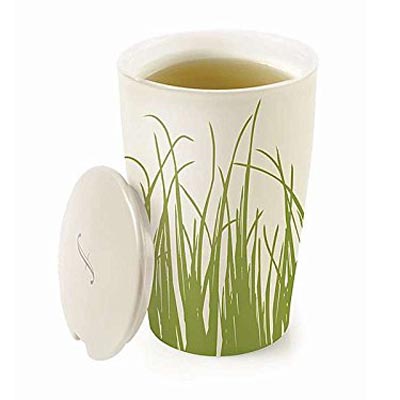 Price: $20
Durable design with an elegant finish. This loose tea brewing system is both –useful and attractive at the same time. Great for a couple who loves tea occasionally. Holds up to 12 ounces of your favorite tea. Insulated design keeps the tea hot for when needed. Comes complete with a matching lid and a stainless steel infuser.
4. A Ring-Shaped Photo Frame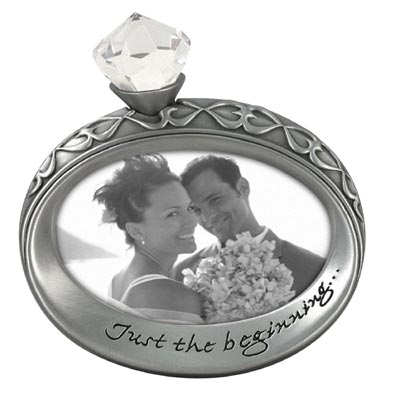 Price: $12
This out of the box, uniquely designed photo frame makes for a very thoughtful gift. An original gift, which will definitely be appreciated. This frame comes in a 2" x 2" size, with an easel back which makes it great for tabletops.
5. A Bride & Groom Portrayed Champagne Glass Set
Price: $20
This set of 2 wine glasses are hand painted and are very elegantly. A tuxedo complete with a bow tie for the groom and a traditional white dress with beautiful detailing for the bride. This is just the gift to give to a couple who enjoy drinking.
6. A Decorative Art Printed Hanging Set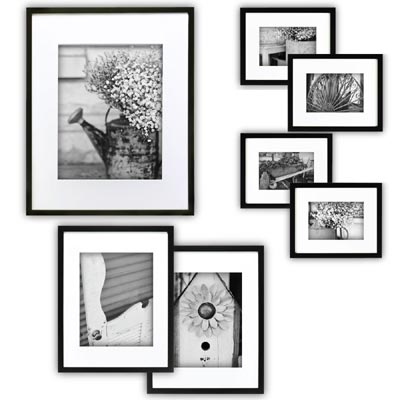 Price: $38
This makes for a great present for a special couple. The couple can add pictures of their close friends and family, even pets to the frame. Which comprises of 7 pictures, and neatly proportioned. This aesthetically pleasing frame will look great on any wall, coupled with a few pictures of their loved ones.
7. A Big Abstract Painting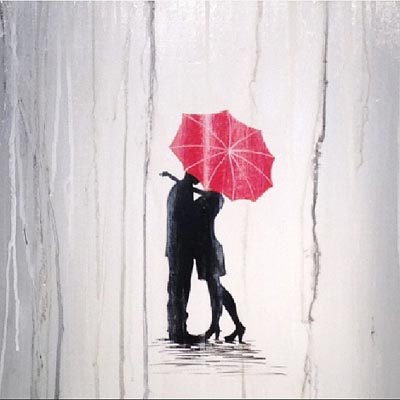 Price: $249
Any couple that has an eye for art is guaranteed to appreciate this glorious piece of art. The canvas painting measures 18 x 36 inches. The beautiful black & white painting features a sexy red umbrella. All the paintings made are unique, each is painted differently by the very talented artisan. This painting will definitely look great hanging on the room wall.
8. A BPA Free Cool Water Bottle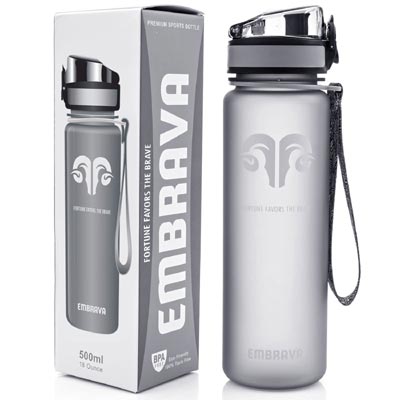 Price: $20
A couple who's into fitness will love this water bottle, made for a wide variety of sports including; running, yoga, working out, and camping. This bottle is strategically manufactured keeping the comfort of the user in mind. Free from any sort of toxic materials, this bottle is impact resistant and leak-proof. Exactly what every athlete needs.
9. A Gift Basket From Starbucks
Price: $45
This gift basket is specially crafted for the coffee enthusiasts. Featuring a wide assortment of premium flavors, this is guaranteed to be appreciated and loved by the couple. The basket includes; 4 varieties of Starbucks coffees, A spicy chocolate and cherry biscotti, and a bright red mug. This will be a hit for any couple that loves coffee. Very thoughtful and tasteful, this basket of love is assembled in California. And weighs in at 3.0 pounds.
10. A Metal Wristwatch With Bluetooth Feature
Price: $63
A perfect fit for a couple that's into tech, trendy and fashionable. These watches make a great style statement. It can be easily paired via Bluetooth for both Android and iPhones. This matching set of smartwatches is a gem of a gift. With a 72 hour standby time, this is ideal for anybody who's bound to be away from home a lot. Nice and sleek design, these smartwatches are guaranteed to be instant favorites of the tech-loving couple.