Men are not created equal. They come in different forms and varying personalities. There are husbands dedicated to their families and men who are pretty much loaded with work. Generally, they are considered tough, outgoing, and adventurous when out in the street. Back home, some are portrayed couch potatoes and never-to-be-disturbed until the NFL short commercial breaks. And generally, most husbands love to give surprises, but not too much on spending for themselves. Gift-giving to husbands does not occur as often as husband giving gifts to wives and children. What better way to compensate for their lack of self-consideration is to give them little surprises even in simple little ways. The best gift ideas for husband are those that are considered functional and suited to their personalities and interests. When men acquire things, it is always functionality over aesthetics.
Husbands who are a hobbyist and titillate to a certain interest are not hard to please. Things that have something to do with their flair is good enough. For that husband who wants nothing but tender loving care from the wife, scouting for things can be tricky. But, as these guys are also very easy to please, anything given in gratitude would be enough to fill in that sweet spot in your significant other.
Here are some of the best gift ideas for a husband:
1. Camera Lens Stainless Steel Insulated Tumbler ($12.97).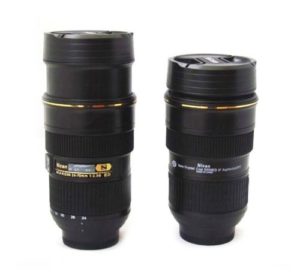 For that photography-enthusiast husband, this exact simulation of a 24-70mm Nikon camera lens is an exciting gift idea. The zoomable feature and 1:1 scale makes this thing more realistic. It is durable and food-safe with its stainless steel interior. It is also functional with an insulated peripheral that can be used for coffee, water, ice cream or any drinks and treats. Photographers would love this addition to their kit lenses for a nice cup of coffee after an intense and tiring fun shoot.
2. Tomoro Unique Design Photographer Series Quartz Creative Watch ($24.79).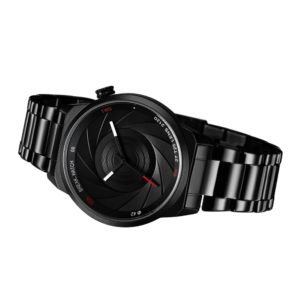 Another great find is this wrist watch that resembles a shutter, which is a sure fit for that photography-enthusiast husband's personality. Watches are important tools on the job and he may love how this thing blends along with all of his other gears aside from its function. This watch is made from steel with quartz movement, water resistant, and with battery life that is expected to last for up to two years. This is an ideal gift for a husband with its uniqueness and functionality.
3. Wacom Intuos Draw CTL490DW Digital Drawing and Graphics Tablet ($77.99).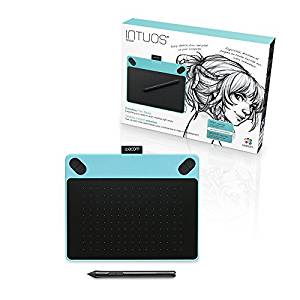 This pressure sensitive bamboo pen tab will be loved by a husband who has an eye for art. This graphic tablet can replace the computer mouse for more precise and efficient drawing and graphic designing. For men who are just beginning to explore graphic arts, this is the perfect gift set because it includes an online tutorial to get them started with the basics. It is compatible with any Macbook or computer and can be used with ease for left-handed and right-handed users. Keep your man motivated and inspired by things that are useful for his interest.
4. Key Finder Pair by Key Ringer ($29.95).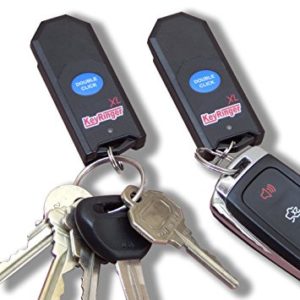 To that husband who always ran out late and has a habit of getting everyone on their knees looking for lost keys or phones or anything, this key fob is the best solution. The ringer can be set at its loudest, or it can also be changed to a setting not too sensitive to set the alarm off with other loud noises. It has a double-sided adhesive strip to be attached to the back of the phone, the remote control, or things that easily get lost around the house. The two ringers can find each other and can be used right away, no programming necessary. They can also be set up from the phone or computer through an application to easily locate misplaced objects. No more irate husband.
5. Victorinox Swiss Army Pocket Knife ($14.35).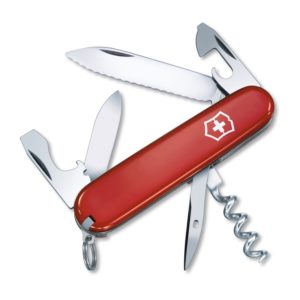 This multipurpose knife is best for those who love to be always outdoors. Or just for any cutting needs. This Swiss Army pocket knife has a 12.5-inch blade, nail file, screw driver, scissors, tweezers and even a toothpick. It is functional and can be used for various activities that may call for a need of any of these tools. The husband would sure appreciate the thought. It is portable enough to be slipped in the pocket or looped with keys through its lanyard hole. This set is best for men who are always on the go.
6. Sharpal 101N 6-in-1 Knife Sharpener and Survival Tool ($9.95).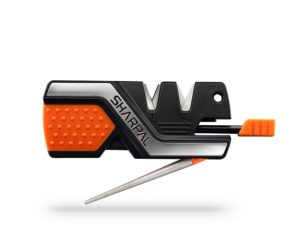 And of course, for men who love the great outdoor expedition, this survival kit is a handy and thoughtful gift. It has different sharpening slots for various types of cutting blades and knives. It also has a high-pitch emergency whistle for unexpected situations out in the field. One of its sharpening slots is equipped with a tungsten carbide that if stricken with an inclusive rod can start a fire to build a tinder. Supporting a husband in his line of interest is best shown by giving him the best gift he can use for his type of activities.
7. AMTOK Beard Catcher Apron ($9.95).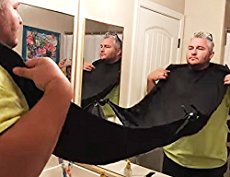 This super gift does not only work the sole benefit of the husband alone. This is also the best gift a wife could provide for herself. This beard catcher helps minimize clogged drains and save time from having to clean messy sinks. A Velcro tape can be attachedto the neck and the other ends suctioned by the mirror to catch the hairs and make shaving less of a clutter. This is about a wife being thoughtful and doing her best to save a relationship from that bathroom thing that sets up the flare every time. Your husband will thank you, and so will you.
8. Prophet and Tools 30ML Men Beard's Oil and Tool Kit ($14.99).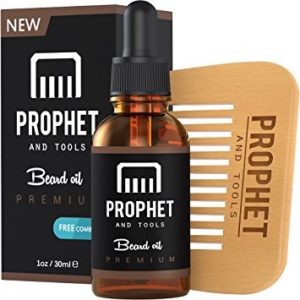 But then again, men are not created equal. For that husband who wants to hang on to his beard, this beard grooming tool kit is essential for keeping the facial hair in its best condition. The beard oil prevents falling hair, flaking, and irritation caused by ingrown hairs. It conditions the skin to promote faster beard growth and conditions it to its brink of health. The kit comes with a comb for better grooming experience that the avid husband would love.
9. SURKER Electric Shaver ($39.98).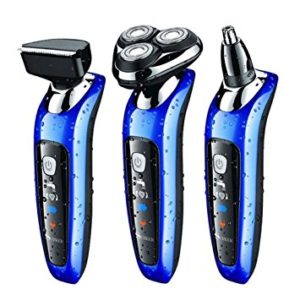 When it's time for a clean shave, this 3-in-1 electric shaver is sure to please every husband. This waterproof and rechargeable shaver can be used for shaving beards, sideburns or hair, and nose hair trimmer. Generally, men are not very particular with the product that they are using and tend to rely on whatever is available. To help him cut short to his everyday grooming needs, it is a wife's duty to look for products that can be used for his convenience. Get him some things that will make him feel good and well thought of. It's the way of showing gratitude.
10. The Man Can All Natural Bath and Body Gift Set ($38.00).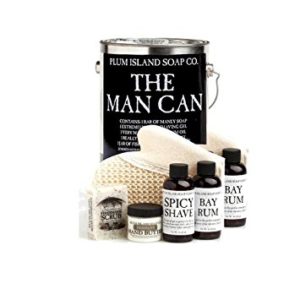 Pamper that best husband with bath and body gift set that is specially designed for men. The Man Can is an all natural bath and skin care set. Men, in general, do not follow what a woman call a strict beauty regimen. They are not very particular with the product they are using unless they are known to be sensitive to certain compositions. Otherwise, they would fairly use whatever is shoved for them in the bathroom. This set comes in a very masculine color that would make him feel really special and thought-of. But by the way, the package comes in a paint can which could be kind of cool and funny for him.