11. Apollo Tools DT9706 General Tool Set ($17.86).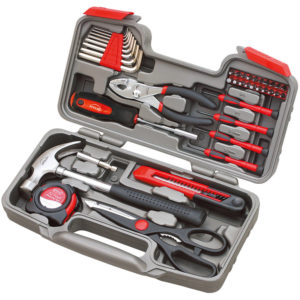 For the handyman in every man. This is the stuff every man of the house is usually equipped with. No more haggling around trying to find tools for home projects and repairs. This tool kit comes with a tape measure, claw hammer, joint pliers, hex keys, screw drivers, and other essentials. The tools are enclosed in a sturdy tool box with molded case to fit all implements. The design is also useful to see to it that the tools are all returned complete into the kit. The usability and functionality of this make it one of the best gifts for the husband of any walks of life.
12. Professional Woodworker 51832 Rotary Tool Kit ($25.25).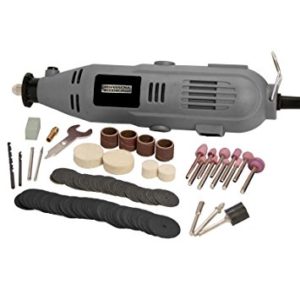 If he began to gain interest in whittling and woodworking, keep his interest perked up by giving him this awesome rotary tool kit. This does not only work for professional woodworker, but is also good to go with beginners. It is easy to use and operate that comes with a user manual and a 100-piece set he can use to get started. If he does it out of occupation, hobby, or a novice interest, the best gift you can give is support and tools that are clearly essential for his work goals.
13. Out Topper Telescopic Fishing Rod Poles Kit ($32.99).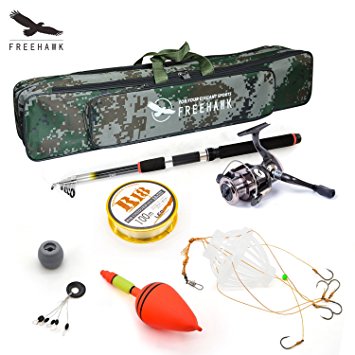 For the husband who is on the lookout when the fish would be biting. The complete set fishing gears are the best gift for fishing enthusiasts. It includes a rod, fishing reel, bag, lures, hooks and other accessories to complete the lake or saltwater day out of the boss. The gears come in a waterproof and durable fishing bag for convenience. Letting your man have this gift set will give the most out of his recreational fishing adventure that can only come from the best catch of his life.
14. Longwider Camping Trip Backpack ($29.99).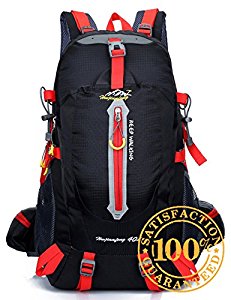 This hiking backpack is lightweight and waterproof that is suited for an outgoing husband who likes to spend a day out outdoors nature trekking, camping, or simply traveling. It has a 40-liter capacity that can accommodate all personal necessities and belongings, or outdoor camping essentials. It also has several pockets and storage to organize stuff for easy packing and has a compartment to safe keep a laptop. Bags are the best gift for husbands who are always in demand for traveling in and out of the country, or out into the fields.
15. JP Commerce Pro Poker Play Set ($89.95).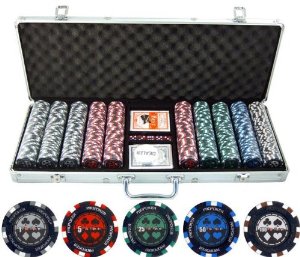 For a lazy afternoon on the porch with friends, this poker play set will be worth hours of fun. Some men still love the kick out of good time gambling and gaming for recreation. Get them to stay at home and get addicted without the risk of mortgaging properties in the long run with this play set. It has 500 pro poker style chip combination in red, blue, green, white and black silver colors. Along with the set are 2 decks of playing cards and 5 dice dealer button. Keep the good times rolling for the husband who deserves his treat after bringing home the bacon.
16. Gino Milano Men's Black Leather Band and Blue Dial Watch with Keychain, Wallet, and Pen Gift Set ($24.99).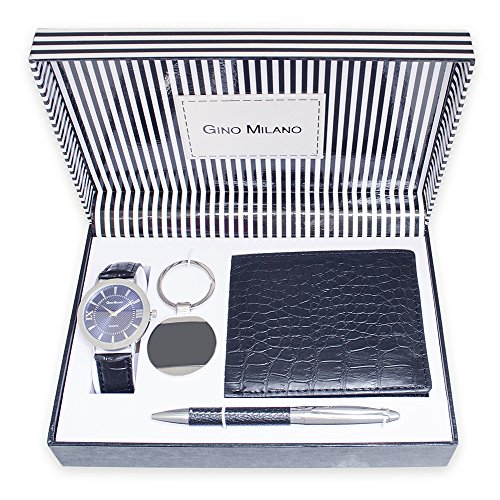 Watch, wallet, keychain, and pen are classic gifts for men that would never run out of season. This Gino Milano gift set is very functional for the office husband who got a lot of appointments and meetings in hand. The leather material fits any office or casual style to bring out his sleek and stylish fashion statement anytime. To make him feel well-cared and well-loved, this item is the best gift to wrap for an anniversary or just any other non-special day celebration.
17. Rustic Town Handmade Leather Messenger Bag ($44.49).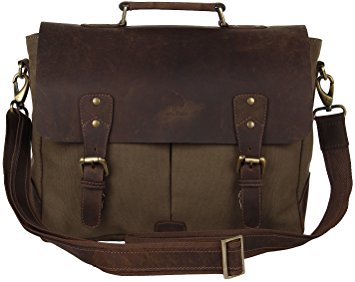 Speaking of sleek and stylish, getting a husband this canvas satchel for his everyday office belongings will bring out his signature classy fashion. This messenger bag cannot only be used with laptops, but also with gym essentials with its roomy compartment. The padded compartment keeps gadgets protected. It also has several other storage slots aside from the two main compartments. Men would love the versatility of this cross body bag that is spacious enough for his business of personal belongings.
18. Black & Decker DCM600B 5-Cup Coffeemaker ($18.99).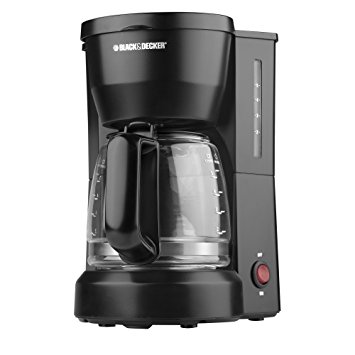 Unleash your husband's inner barista with this 5 cup coffee-maker to get him to make his perfect fresh cup any time of the day. Men are a sucker for coffee and most of them want to have as much as they are pleased. Giving him this handy and basic coffee maker to meet his daily caffeine needs is a thoughtful gesture to make him feel cared even when he is not at home. Or maybe, at home and you wanted him to feel special and comforted. This is very compact and can fit anywhere in the kitchen counter or your husband's office desk.
19. Kaffeine Koffee Organic Brazillian Bourbon Santos Dark Roast Ground Coffee ($24.99).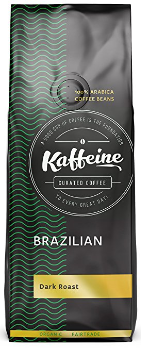 To give your husband the best benefit out of his coffee, why not get him an organic and hot air roasted coffee like this Brazilian bourbon dark roast coffee. This gourmet coffee is low in acid that is best for men who spend countless cups of black every day. It is beneficial for men with digestive problems like acid reflux without compromising their daily caffeine needs. This is best to go with the coffee maker to let your husband create his own perfect cup every time as he is pleased.
20. Soda Stream Jet Sparkling Water Maker Starter Kit ($60.02).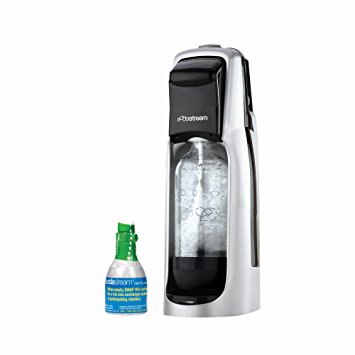 Aside from coffee, this sparkling water maker is also another option of the best gift for a husband to let him love his water more. By transforming tap water into a fizzy drink, it will encourage any man not to miss his required daily water needs to keep him replenished all throughout the day. Men are notorious for everything that can be done in an instant and may be too lazy to do anything even getting a glass of water. This machine is very easy to use and might add an inspiration to help him get his water needs for his best benefit.