31. Alfamo Cooling Towel for Sports, Workout, Fitness, Gym, Travel and more ($7.97-$25.99).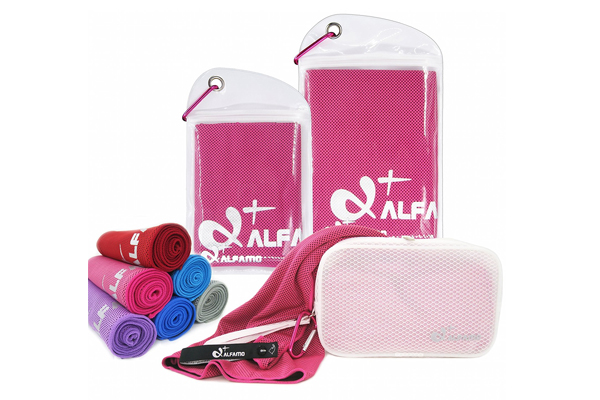 These towels are designed to provide an instant cooling effect to the skin when heat and humidity strikes. This pack will be a very beneficial gift for fathers whose work are dedicated under the sun and needs quick relief everytime. The mesh materials of the towels soak up water and absorb it. But unlike other towel materials, it provides a chilling effect without the dripping mess of water. It also has a sunscreen protection and is antibacterial to ensure dads are getting protected while keeping their cool wherever they may be.
32. Charles Raymond Elegant Wallet, Pen, and Watch Gift Set ($19.99).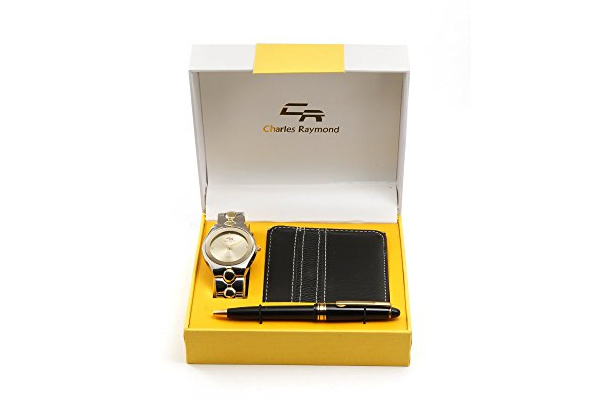 Wallet, pen and watch constitute the common gift every father always get on special occasions. But if realized he hasn't been getting anything like this lately, it would be best to surprise him with the classic for that homey feeling. This elegant set that comes in a trendy box includes all the basic necessities every father could use every day. It includes a stainless steel watch, black writing pen, and a foldable wallet to fit various cards and bills.
33. Torege Men's Sports Style Polarized Sunglasses ($19.98).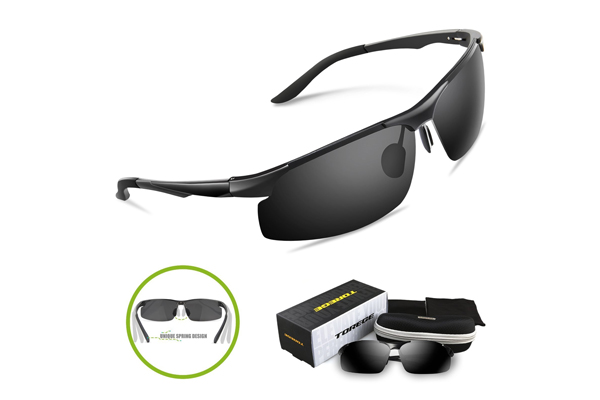 Torege Men's polarized sunglasses have lightweight but unbreakable metal frame that works durably against impact and shock. The polarized lens does not only provide protection against the sun's rays but also aids in making visibility clearer and softer. This sunglasses are the ideal gift for father who is very much into outdoor sports like golfing, cycling, fishing, running, or driving. It has a sleek and stylish design that will make dad look like a pro in any sports event even when all he actually did was watch.
34. MIER Barrel Travel Sports Bag ($17.99).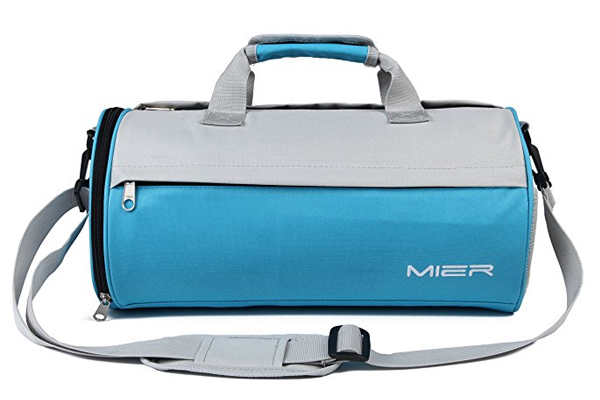 Keep all of dad's personal belongings easily transported to the gym with this sports bag. It includes a shoe compartment and is wide enough to fit his gym clothes and other essentials. The minimalist design is very fitting to anyone who is very low key, but it is very functional with additional pockets to store other devices securely. The bag is also very convenient to use during hiking, camping, and other travel and outdoor activities with its adjustable shoulder straps and padded carry-on handle.
35. Fascinations ICONX Queen Anne's Revenge Ship 3D Metal Model Kit Puzzle ($16.95).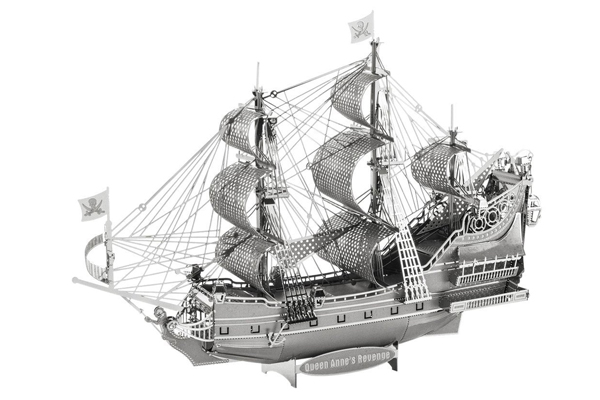 Puzzles are not just for kids. Given their time, dads of all ages would love the idea of building something up like this 3D metal puzzle. This model will create a Queen Anne's Revenge Ship, the flagship of the pirate Blackbeard. The set includes metal sheets that he can pop and assemble using wire cutters. If dad is getting a little bored for his vacation, do him a favor by getting him something he could get his hands on to keep him busy. This metal model kit is moderate in difficulty, just the right thing to get him moving without getting easily bored or pissed off.
36. Aleader Men's Running Shoes ($29.99-$36.99).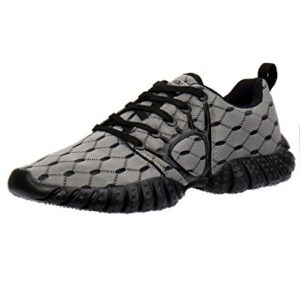 Help him maintain his good shape and proper fitness by this new pair of running shoes from Aleader. It is made from fabric with breathable mesh for comfort and ease when running or doing his physical fitness activities. The hydro-grip outsole provides the shoes better traction and stability. It is also very lightweight that would give a feeling of being barefooted for a better connection. Let dad be the center of attention with nice kicks that are trendy and uniquely designed.
37. Cheerwing Syma Camera Drone ($42.99).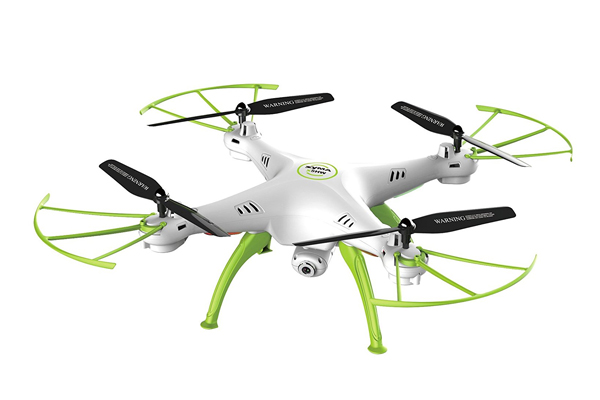 Drone-flying is another wholesome activity that most dads enjoy with friends or the entire family. To add to their delight, this camera drone will bring groupfies into a higher perspective. The wi-fi transmission enables him to view videos or photos taken at real time through connected smartphone. It is designed with an altitude function that allows the drone to hover at the exact height. This will surely make him head into the nearest open air park to test his flying, photography, and videography skill.
38. Maisto R/C 1:14 Scale McLaren P1 Radio Control Vehicle ($25.50).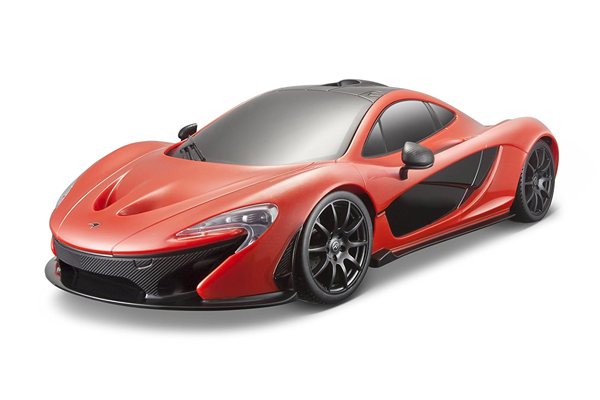 Boys will always be boys. Things like RC cars especially that drool worthy sports car will never be outgrown. Dads, even those who don't have the flair for racing, will always be fascinated by this extravagant collectible. Remind him of his youth, but hope you will not see him barreling down the street racing this thing with little boys. This radio controlled vehicle has a tri-channel transmitter and carefully crafted for a realistic design. It is powered by 6 AA batteries and 2 AAA for the remote controller to have it running, but it would also look good when stationary on dad's desk.
39. Buffalo Games Signature Series: Cinque Terre 1000-piece Jigsaw Puzzle ($13.63).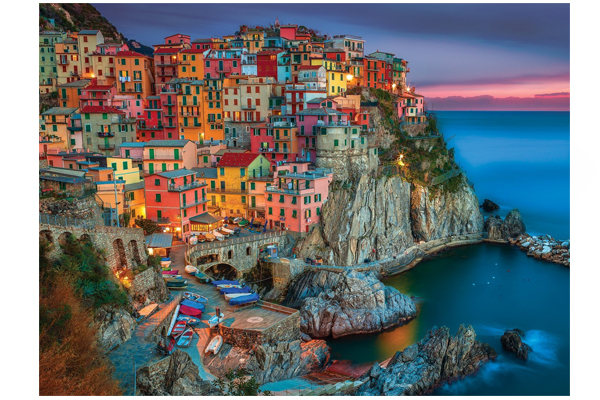 Give your father something creative and thoughtful like this jigsaw puzzle he can assemble granting he has a lot of extra time in his hands. Dads on their retirement may find this helpful enough to wean them out of the tube or their devices for awhile and rack their brain trying to solve the puzzle. This jigsaw features Cinque Terre, a beautiful tourist destination on the Italian coastline, for a refreshing work of art by the time he has finished.
40. RobotGG's Sweatpants Jogger Pants ($23.59).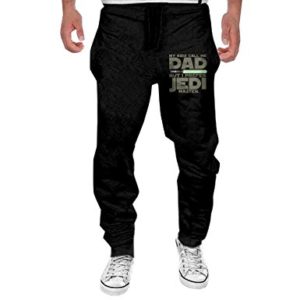 Maybe it's about time for his old tattered sweatpants to rest its case. Grab your dad a pair of this jogger pants for replacement. It is guaranteed very useful gift he can use every day whenever he is pleased. These sweatpants is made from 100% cotton for comfort, with the printed words "SOME PEOPLE CALL ME DAD, BUT I PREFER JEDI MASTER." This cool and funny gift is good for his sports activities or he may head it straight to the bed. Wearables are more common, but are the most practical gifts for fathers.