Birthdays are known to be the favorite time of the year for kids, kids gather up all their friends and have a great party. Enjoy themselves, reminisce on their old memories and wish for a prosperous future. Kids have a special connection with their birthdays –especially the young ones. All their near and distant relatives give some birthday gifts for kids and even money.
10 Best Birthday Gifts For Kids
Children of all age love gifts. A child's bond with his toys and gifts is a precious one. Elders express their love for the kids by getting them special presents. A birthday isn't a birthday without two things –a cake & presents. But, sometimes it can be difficult for some people to figure out what to get for kids on their birthdays, as they're not quite aware of what kids nowadays like and dislike. And getting the kid a gift is also necessary.
So in this deterring situation, to save you the mental torture of searching and buying a nice present for your loved one. We've compiled a list of birthday gift ideas for kids you could use;
1. A Sit-to-Stand Learning Walker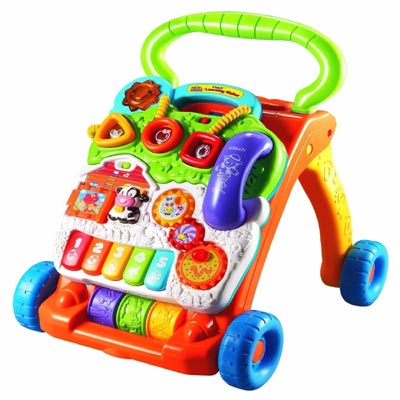 Price: $29.00
This walker is really popular with toddlers who are in the "learning to walk" phase of their life. This walker has a removable play panel for whenever needed and provides the toddler with an interactive learning experience. The walker also features 5 piano keys which play different sounds when pressed. Over 70 sing-along songs, sound effects, and fun phrases help enhance creativity in a baby. This learning walker is best for toddlers and babies in their early years, very fun and colorful –this makes for a perfect birthday present for any kid.
2. An Alarm Clock & Nightlight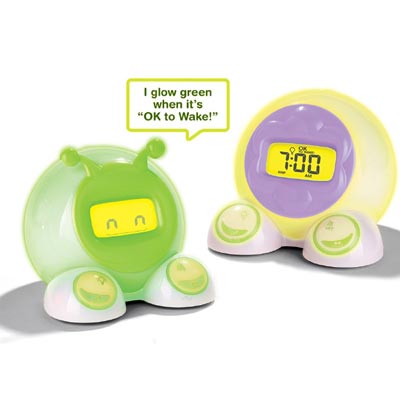 Price: $29.30
This alarm clock is ideal for a baby who has a very random routine. The nightlight glows green when it's okay for a baby to wake up. It also comes equipped with an energy saving mechanism, which automatically turns off the lights after a period of (30 minutes) by default. Very popular among parents, this works both –as a nightlight and alarm clock. Kids love it too, makes a very cute and useful gift.
3. A Handmade Card Kit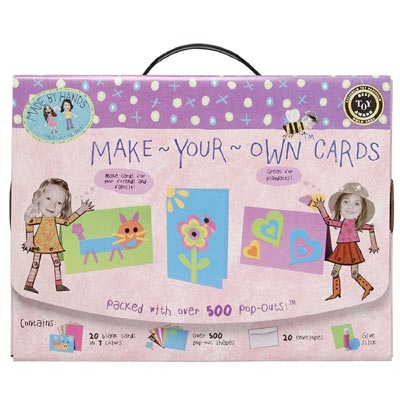 Price: $22
This make your own cards kit, helps the little one add his own unique handcrafted touch to their next cards. Perfect for creating cards for every occasion; birthdays, thank you notes, holidays and get well soon notes. The set comes complete with 20 blank cards of 7 different colors, 20 envelopes, a glue stick, and over 500 pop-out shades. This gift is bound to be every kid's favorite.
4. A Deluxe Spa Gift Set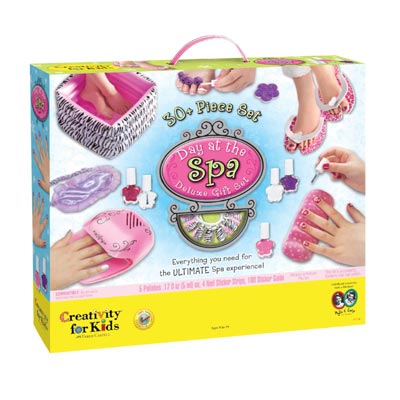 Price: $33.24
This creative spa at home kit is great for children as it enhances creativity and improves the child's self-learning abilities. The set includes 30+ pieces which feature; an inflatable pedicure pool, a battery operated nail dryer, toe separators, satin eye mask and pedicure slippers. A fully illustrated instruction manual including many spa party ideas. Best for little girls and their friends. Definitely, makes for a thoughtful gift.
5. A Matching Game For Kids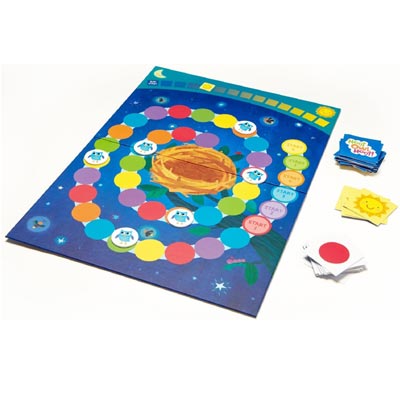 Price: $15.99
This is a board game every kid will love, regardless of age. The color-coded matching game comes with 2 play levels. This is a multiplayer game, in which players work together to get the owls back to their nest before the sun comes up. This game enhances strategy and social development skills in children. Designed for players who age 4 or above. This is a great gift –informative and fun at the same time.
6. A Kid's Birthday Basket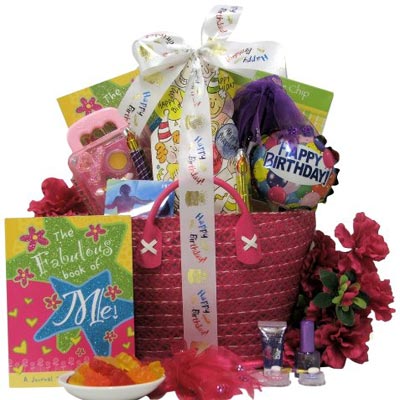 Price: $65
This gift basket is ideal for young little girls, from ages 9 to 12. The contents of the gift basket feature; cosmetics tote filled with nail polishes, lipstick, nail decal, a flower trim frill pen and "the fabulous book of me" journal. The basket is neatly decorated and comes packed with little goodies great for "tween" girls. Very suitable as a birthday present.
7. A Deluxe Art Set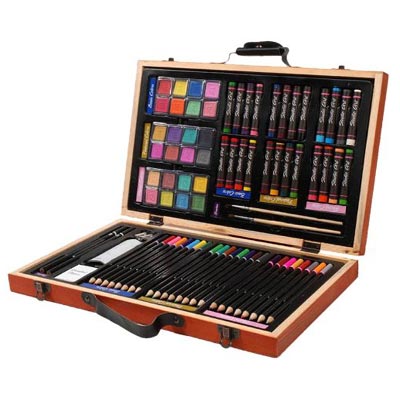 Price: $15.79
This is the perfect gift to give to the little artist, the deluxe art set includes 80 pieces of art supply. Which can be used for drawing, painting, sketching, doodling and much more. The set features; oil pastels, color pencils, paintbrushes, pencils watercolor cakes, and many other accessories. All the contents come neatly packed inside a wooden compact & portable case, fitted with a snap shut handle. A perfect little gift for every kid who loves making art.
8. Fashion Headbands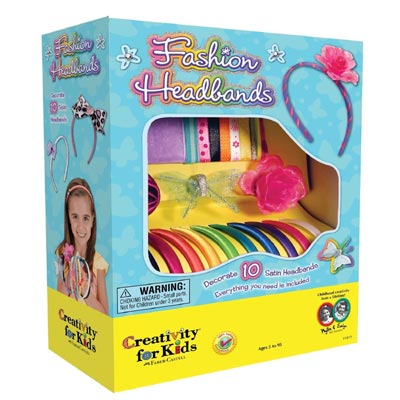 Price: $18
These fashionable and decorative headbands by Creativity for Kids are an awesome playtime activity for little girls. Kids can design their own headbands using the many given accessories; satin headbands, flowers, feathers, a butterfly, rhinestones, yards of ribbon and much more. Kids can use the set to create up to 10 unique headbands. Great educational fun, makes a wonderful gift item.
9. An Interactive Bus Game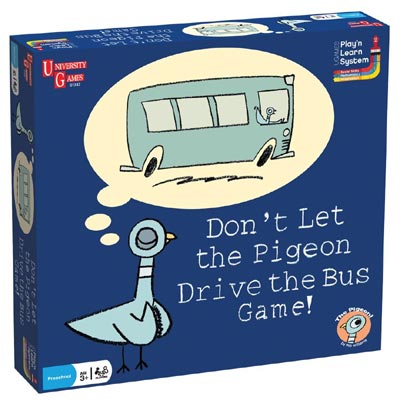 Price: $40
Don't let the pigeon drive the bus is a fun and creative game for preschoolers, the purpose of the game –as the name states, is to stop the pigeon from landing on your bus. Very fun and helps teach social skills to children. An ideal option for a birthday gift.
10. A Wooden Stamp Set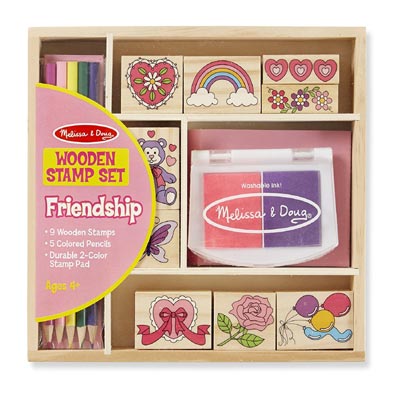 Price: $10
Made with top quality materials, this set is tested to be safe and durable for your kid. Comes neatly enclosed inside a wooden box. The bright ink colors help create beautiful scenes. Doubles as a great birthday gift for a child. Very fun and thoughtful present.