21. BBQ Tool Set Cooking Gadget ($27.99).
Let dad take pride in his barbecuing abilities and boast of his proficiency by this 5-in-1 barbecue tool set. It includes a spatula, silicone brush, fork, a corkscrew, and a bottle opener that can be detached from the handle for easy usage. It is made from stainless steel with a wooden handle that can be used for various grilling. It can also be lodged in a dishwasher for easy cleaning. This set is perfect as a gift for fathers who always have their fire for barbecuing and grilling whenever they are pleased.
22. Soundbot SB210 HD Headset Speaker Hat ($24.99).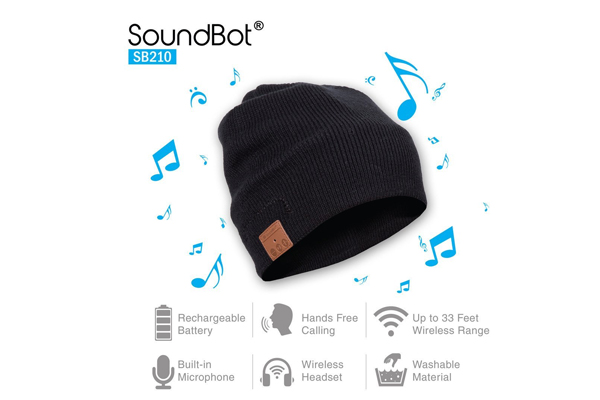 Enlist Dad with the hippie new millennials with this Bluetooth beanie cap. This versatile beanie is made from knitted materials with Velcro and zippered mechanisms to enclose a headset speaker and built-in microphone. This would enable him to stream music and make a hands-free call even up to 33 feet away from the source. It is Bluetooth enabled and is compatible with any smartphones. This groovy gift for fathers makes a cool dad look even cooler and trendy.
23. Hynes Eagle Laptop Messenger Bag ($29.99).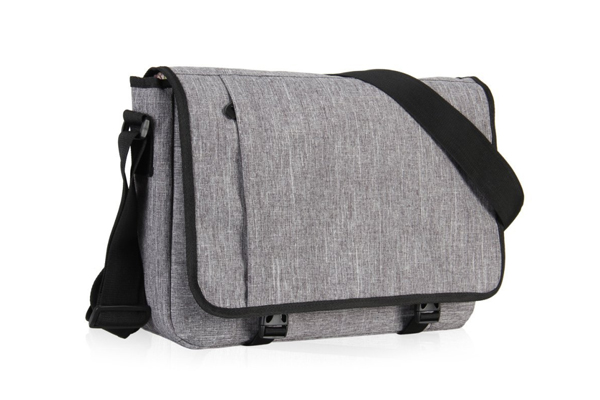 Laptop bags are a sensible gift for fathers who are always-on-the-run with lots of stuff and gadgets to carry around. This durable bag is made of polyester, but light in weight and comfortable to carry. It is designed with multiple pockets and compartments to accommodate various things. The padded interior helps minimize bumps to protect electronic gadgets from being damaged. It is best for travel and everyday use by the busy dad.
24. BIOSTON Natural Wood Watch Roman Number Men Big Size Handmade Vintage Men Wood Watch ($27.00).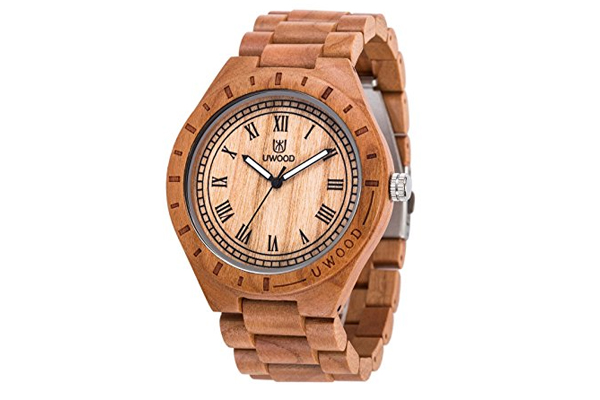 This unique vintage wristwatch will make a striking piece of jewelry for different dads personality. The strap is fashioned from different natural wood materials that are identified by its various colors. The choices to choose from are cherry wood, red sandalwood, black sandalwood, zebrawood, walnut wood, and mixed woods. The overall material is lightweight and hypoallergenic. Watches are jewelry that is very functional and a thing that dad may want to use everyday.
25. Aposon Men's Dual Time Quartz Analog Wrist Watch ($14.99).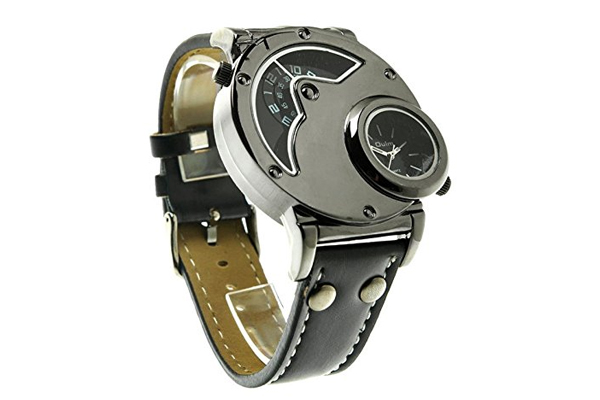 Another unique timepiece to consider is this dual faced Aposon wrist watch. This enables him to set the time in two time zones. The first dial shows time with two circles coaxial rotary scale, while the other features an analog type. The overall design is classy with its leather strap and stainless steel buckle. If you live another time zone away from dad, help him monitor your hours with this very special gift for fathers to show your timeless gratitude.
26. Wiz Gear Universal Stick-On Dashboard Magnetic Car Mount Phone Holder ($8.99).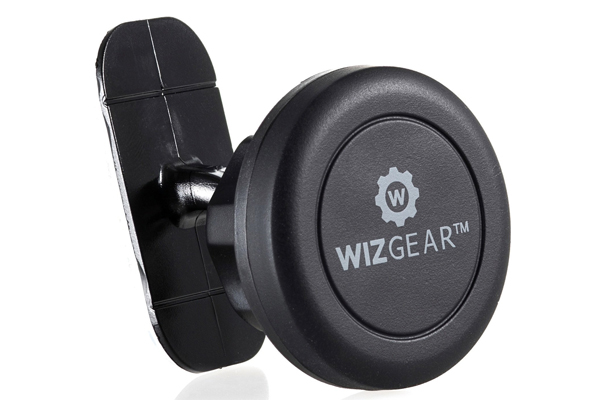 Replace dad's bulky old car phone mount with this innovative magnetic holder. Its universal magnetic features allow him to mount any kinds of phone or tablet without fuss. The powerful suction of the base provides a sturdy support and the mount itself can be swiveled or rotated for better phone leverage. The product is very slim and will not take up much space in the dashboard and cover the air vent. A metal plate adhesive is applied to the back of the phone that securely latched itself into the base.
27. SIDARDOE 3D VR Headset with Android Bluetooth Remote Control ($19.99).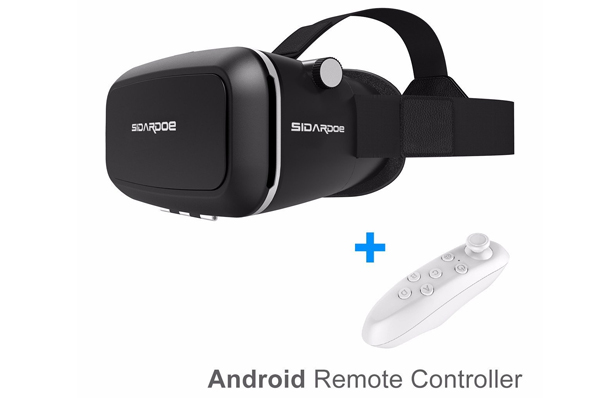 For the man-cave that he is, provide dad his own private space when streaming his favorite movies or playing his games with VR Headset. It supports smartphones from 4 to 6 inches wide. This device will let fathers enjoy the panoramic 360-degree view of photos and videos, 3D IMAX movies, and play PC games connected to the smartphone. Some days they deserve the privacy they don't get in front of the tube. Allow him a bit of this privacy with this cool and techie gift.
28. Echo Dot 2nd Generation ($34.99).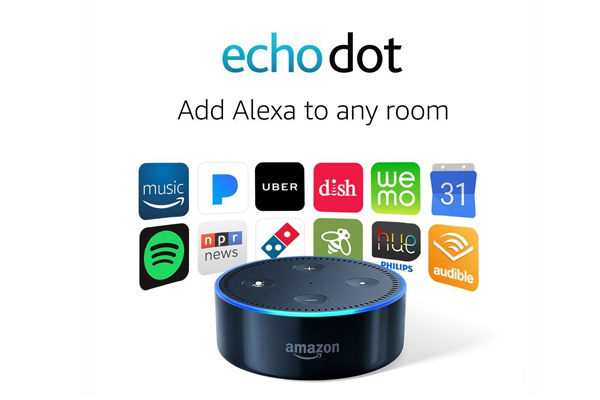 Level up daddy's room with Alexa doing the job for him. Amazon's Echo Dot allows him to play music, control home devices, make a call, send and receive messages, read the news or provide him information like Tony Stark's high-tech abode. This hands-free and voice controlled device is an awesome gift for fathers to let them enjoy and command without hearing someone grumbling or talking back. The Alexa messaging and calling enables it to make a call to anyone with Echo, Echo dot or Alexa app. It is also compatible with devices and brands of common household appliances like fans, lights, thermostats, and more. This device will work for dad's best convenience.
29. Powerfly Echo Solar-Powered Backpack Powerbank ($75.95).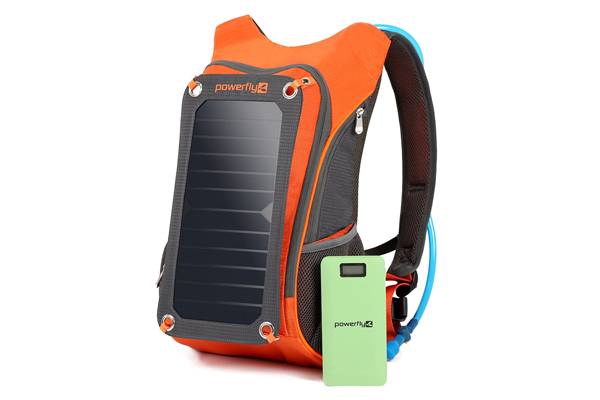 Since most Dads always prefer the outdoors, consider giving him something very useful and functional like this backpack from Powerfly. It is equipped with removable solar panel and power bank to supply the immediate need for power supply whenever he may be. The solar panel can be used to charge devices through its USB port by simply leaving it under the sun. The power bank can also be used to charge a phone and a tablet with its super-fast charging ports. The 20L backpack is waterproof and the best gift for fathers on-the-go.
30. Crowne Tri-Function Pen, LED Flashlight and Capacitive Stylus ($8.29).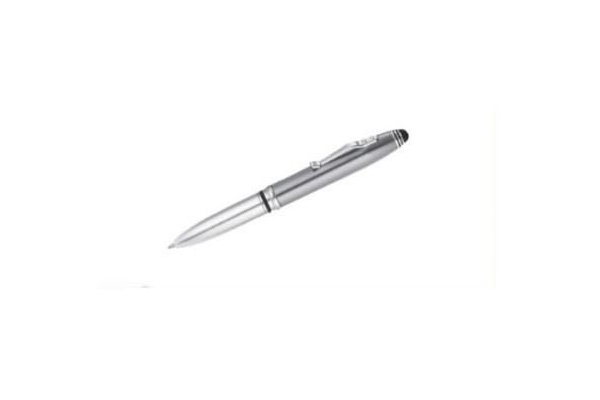 This very simple but functional gift for father is best for dad's various office or home needs. The black ballpoint pen is useful for scribbling anything or taking down notes. The capacitive stylus is compatible with most iOS and Android phones and tablets, while the flashlight can come in handy when the need occurs. This compact device is portable enough to be slipped into the pocket to serve dad's needs anytime.