31. Scarf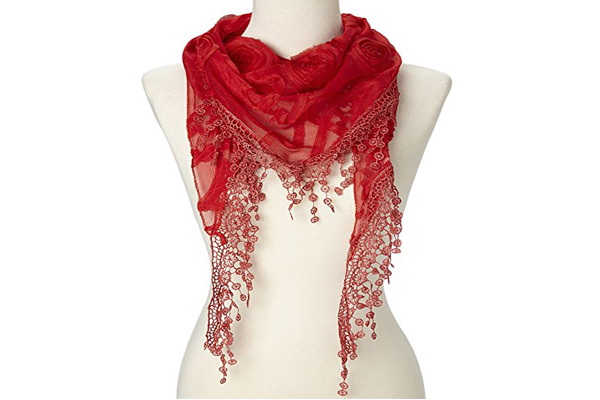 A scarf is another accessory that will look great on women of any age group. The trendier the scarf, the smarter will be the look. With this floral fashion lace fringe scarf wrap that is a mix of polyester and silk, trust that your mom will look as stunning as you can ever imagine. It can be worn on any dress, a simple blouse, sweater, jacket or shirt and its light weight and the silky feeling are suitable for almost any season. This soft and stylish lace teardrop fringe scarf is a great and ideal gift idea for mom.
32. Vegetable slicer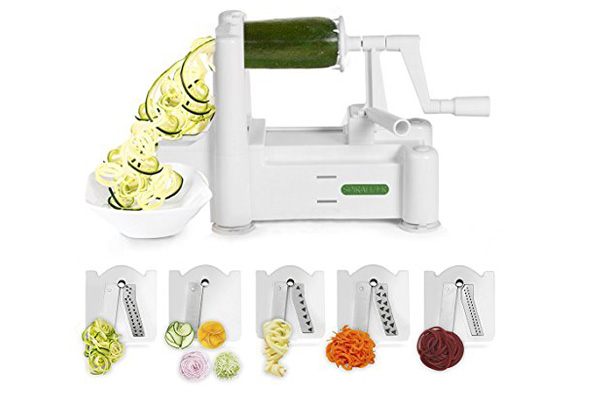 The gift of health is the best gift of all. Make mom's work light and easy with this 5 blade vegetable slicer. It comes with high carbon cutlery grade stainless steel blades and ultra-reinforced BPA-free ABS that makes it possible for hard root vegetable to be cut into spirals. With an excellent recipe e-book, mom will become a Gourmet chef and make a mouth-watering, nutritious and wholesome meal that the entire family will love. A lifetime replacement policy cover makes it all the more valuable for the money you pay. So, rush and order one for mom immediately.
33. Foot Massager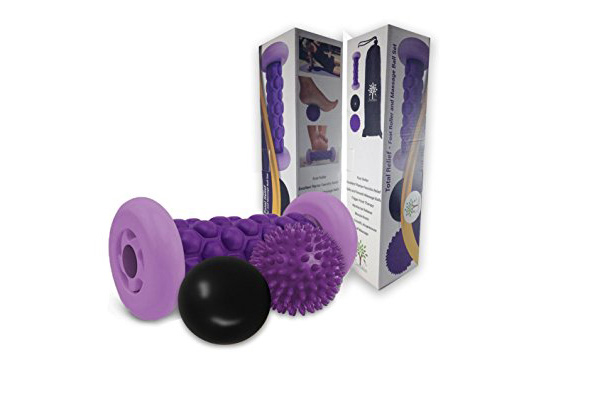 Sore feet and tight muscles can make life hell. It will affect every part of the body which will result in an unpleasant atmosphere at home or work. This Plantar Fasciitis Foot Roller And Two Massage Balls – Self Massage Kit relieves you from painful feet, reduces tension and improves blood circulation. This great deep tissue, myofascial release, trigger point therapy solution enables you to enjoy life only again like before. These foot rollers and massage balls are made using high quality materials to ensure that it is long-lasting. Help mom soothes her nerves with this valuable gift w
hich she will be thankful for at all times.
34. Pocket Mirror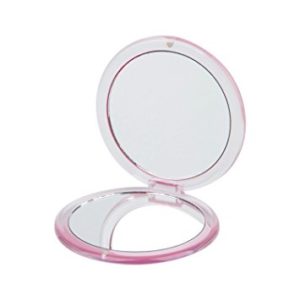 Every lady usually carries a mirror in her purse. But if a child like you gift your mom a purse mirror with the words #1 Mommy, imagine how happy she will feel. Every time she opens her purse to take out the mirror, she will be wearing a smile. All the credits to you. Seeing mom's smile is the best thing in the world, and you can do it with this small yet valuable gift for your dear mom.
35. Personalized Mouse Pad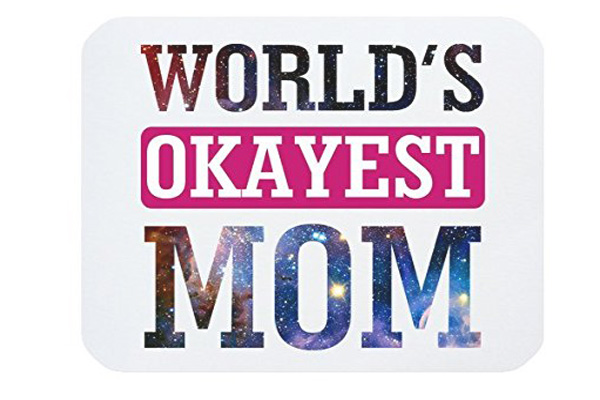 Mouse pads with stylish, funny quotes are a good gift idea for moms. When she is at work and wants to take a couple of minutes off to relax, the sight of the funny quote – World's Okayest MOM will instantly rejuvenate her, and she will start feeling light and relaxed. It's easy to clean and protects the desk surfaces from scratches. This mouse pad is made of durable recycled rubber non-slip backing and very soft for the hands. A must have product for your mom.
36. Fabric Tissue Holder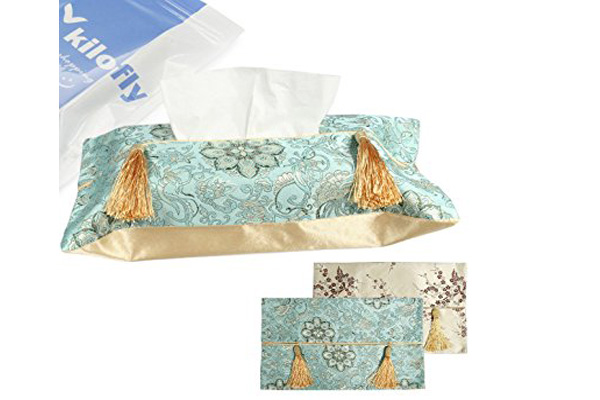 The Kilofly Decorative Silk Brocade Rectangular Tissue Box Cover is an awesome gift for mom. Just like her elegance, this Tissue box cover is made of high quality silk brocade and has an intricate and elegant pattern on the top. It has a Velcro closure so that the tissue box once slid inside does not fall out. This is an addition to the living room. It comes in different colors for you to choose from and it comes in a set of 2. It is indeed a perfect gift for a perfect mom.
37. Family Picture Frame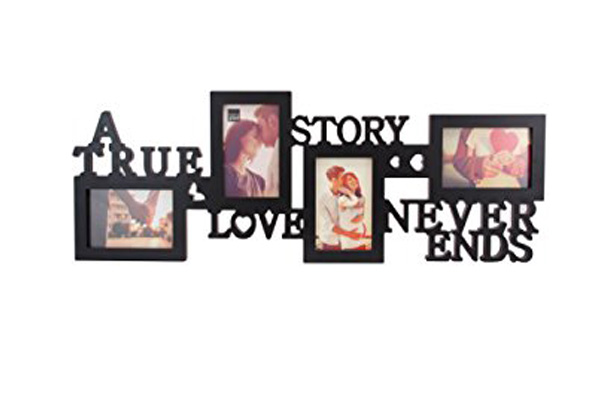 Kiera Grace Collage Picture Frame holds 4 pictures. Pick and choose 4 pictures from your family album with you think your mom will love and place it on this frame. Gift it to the woman who brought you into this world with all the love and care that the world has. Its black frame with the sentimental saying A True Love Story Never Ends adds warmth to the heart. An amazing gift idea indeed!!!
38. Air Tight Food Storage Container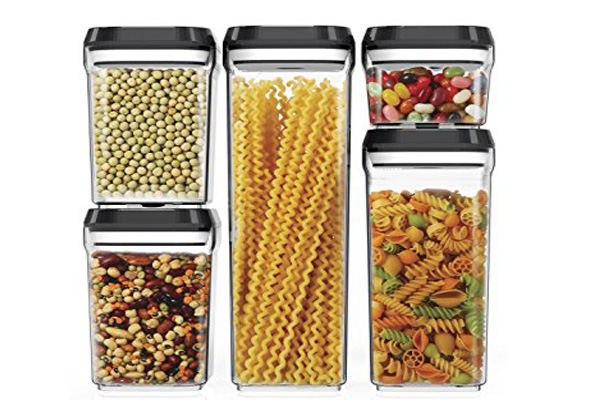 Give mom these versatile and stylish containers to store in her kitchen. It comes in 4 different sizes for edibles of all shapes and sizes. It includes 1 tall container (2.0qt/2.3 liters), 1 Medium container (1.5qt/1.7 liters), 2 small containers (0.9qt/1.0 liter), 1 Mini container (0.3qt/0.38 liter). These are good for both dry and wet foods such as water, soup, juice, etc. Its corners are so well designed that it facilitates easy pouring. There will be no more spills as it automatically seals with airtight technology once the handle is pushed down. The silicone seal inside the lid expands to seal the jar. You can pop the ring back up, and that becomes the handle to lift the lid. Mom deserves to be pampered with these.
39. Showpiece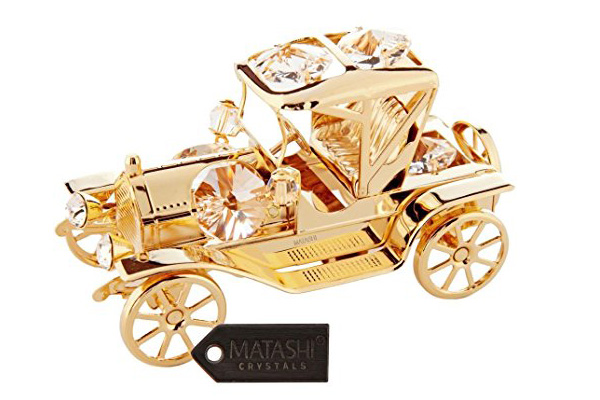 Another lovely gift idea for mom is this 24K Gold plated Crystal Studded Vintage Car Ornament by Matashi. This classic style is surely going to be a thing of envy for people who see it. Its dimension is 3 L x 1.5 w x 2 H inches. It comes secured in a velvet pouch in a luxury gift ready box. The classic style will take her back to the past when such cars were a matter of prestige for the people of yesteryears. Its perfect size enables us to use it for interior design, home décor or simply as a collection. Mom will surely be proud to own this.
40. Perfume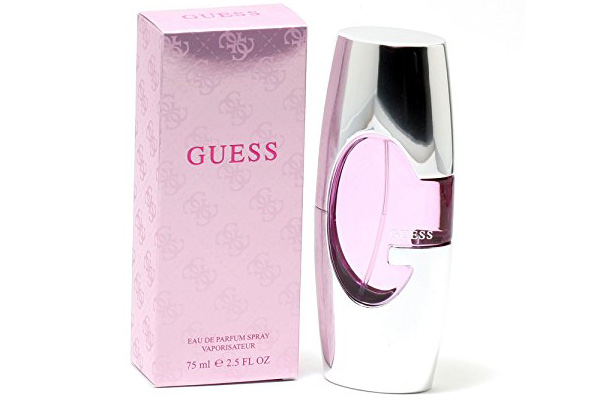 What's more than to smell good. Where ever you go, the smell that you wear lingers. Why not gift mom with this Guess Eau De Parfum Spray? You mom will stand away from the crowd with this fragrance. Do not wait for more, buy right away.